Previous Builder
Next Builder
Date: 10-23-2019

Number of Hours: 1.50

Short Description: Fueled airplane and calibrated the fuel tank, EFIS

Today I finished fueling the plane and calibrated the fuel tank probe to the EFIS. I was offered a flight in our hanger neighbors Glastar. Wow. what a beautiful airplane and it flies great.Thanks Donnie.
After the flight in Donnies Glastar I pulled the Sonex out of the hanger to start the engine. Jeff tuned in with the portable and I read off the temps. #3 cylinder head running about 45 degrees hotter than the next hottest #1. Also no Oil pressure reading. But the backup low oil light went off as expected.
After the engine run we positioned both Sonex into the hanger. It actually worked ok with room to work at the bench and tool boxes. with a couple of wheel dollies it will be even better. Now we wait for the FAA dar to inspect the plane and receive our airworthiness certificate.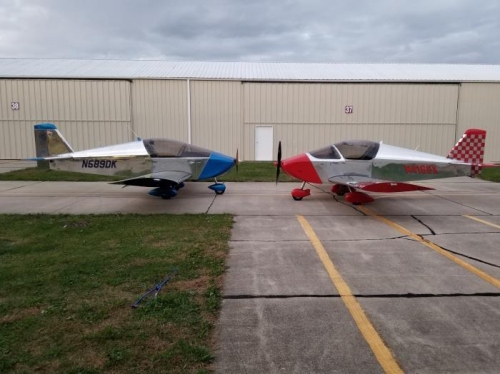 Jeff and Jakes Red Sonex with My Sonex.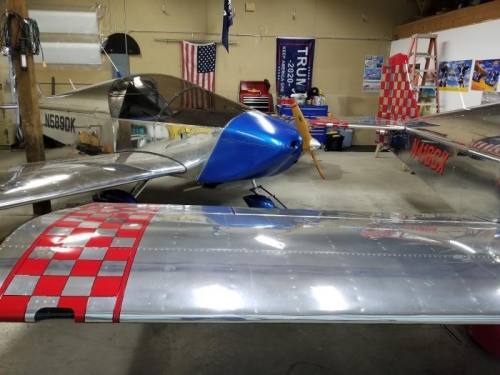 Hanger Buddies.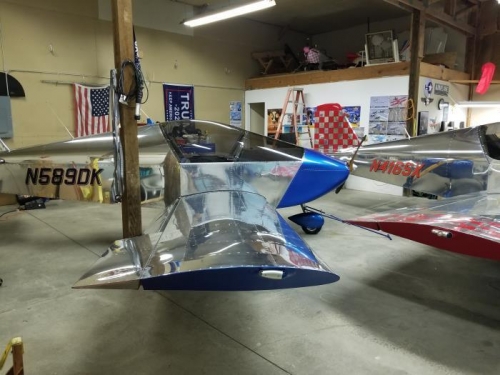 Pretty good fit.
Previous Builder
Next Builder