Date: 08-22-2017

Number of Hours: 6.00

Short Description: Preparing and fitting nose gear assembly.

Today I tried to install the nose gear into the bushings on the engine mount. The bottom fit good but i could not get the top in. I had to remove the uper bushing and started the process of removing very small amounts of material from the inside of the brass bushing. It was a very slow and painful process. I now have the nose gear assembled to the engine mount. hopefully I will finish the nose gear and install the engine mount tomorrow.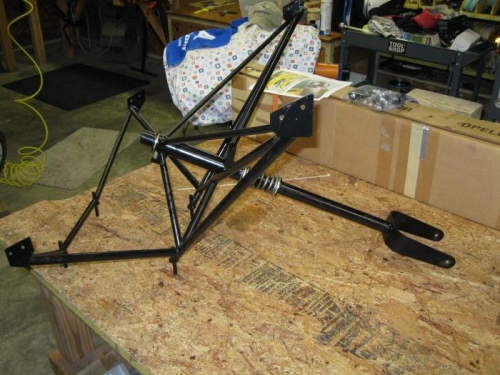 Engine mount and nose gear.