Previous Builder
Next Builder
Date: 10-06-2017

Number of Hours: 4.00

Short Description: Installed the Throttle.

Today I finished up on a few small things that were not completed. Removed the seat pan and trimmed some in the cutout for the control stick. I also enlarged the area where the seat belts come through the seat pan. I then installed the Aero conversions throttle. The throttle cable will interferes with the trim lever I will have to remake or bend the handle. I also sat in the plane for the first time to position the Throttle. The cross member I added for additional panel space will not interfere with my knees. What a thrill to finally sit in my project.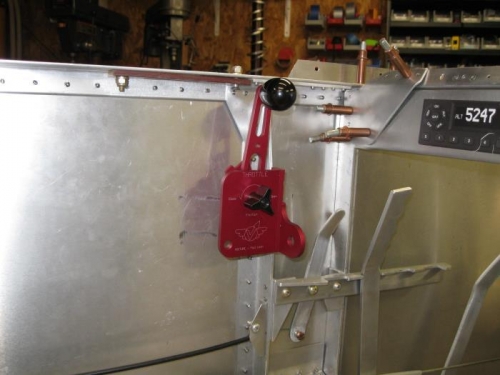 Throttle.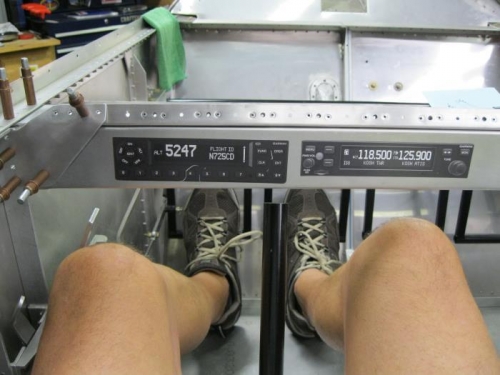 Plently of room for my knees.
Previous Builder
Next Builder