Date: 08-29-2023

Number of Hours: 2.50

Short Description: Left hand Rib #9 assembly

I finished the left hand rib #9 assembly. I got the replacement -09 clips in and made the proper trim cuts to them. I laid out lines to place the various parts and drilled/up-drilled everything. After de-burring, I rivetted the parts together.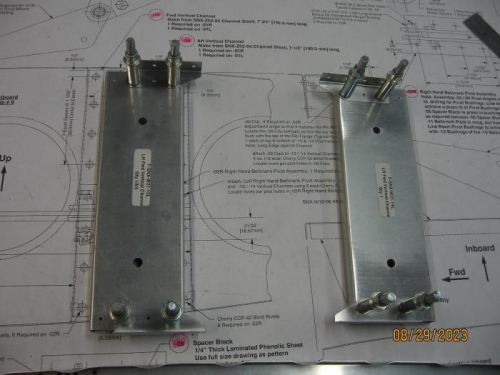 -09 clips properly trimmed and cleco'ed to vertical channels.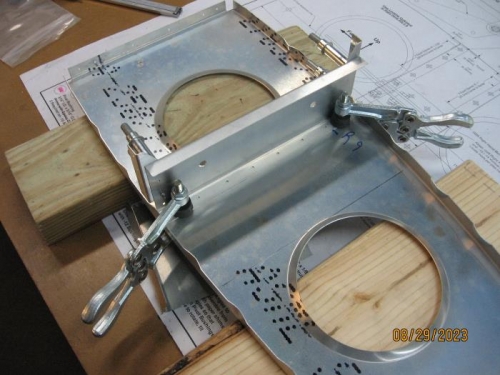 Vertical channel clamped in place and ready for drilling.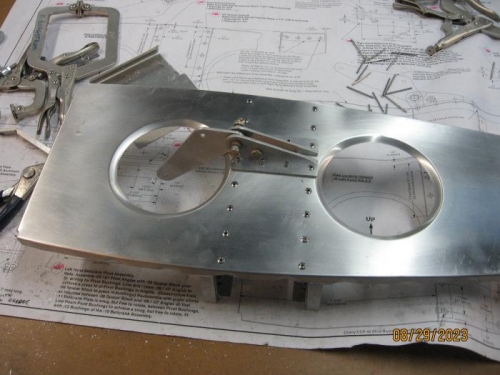 Finished assembly.