Previous Builder
Next Builder
Date: 02-27-2021

Number of Hours: 1.50

Short Description: Rib gusset flange work

Today I bent the flanges on the upper and lower rib gusset blanks (SNX-W15-06/07). I used the small Harbor Freight bending brake I have. I marked a sight line for each bend that was one radius (1/16") away from the tangent bend line. This is used to line up the edge of the radius bar that clamps the gusset to the part of the bending brake that does not move. Once everything is lined up and clamped into place, the moveable part of the bending brake is rotated up until it is at a 90 degree angle to the stationary part of the brake. There is usually a bit of spring-back of the metal, so the bend comes out a little shy of 90 degrees. I finish the bend with my hand seamer to get it to 90 degrees.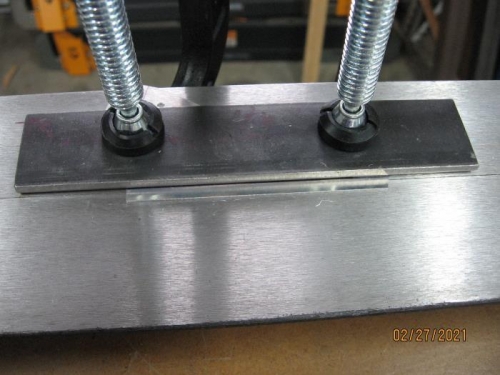 Gusset clamped into place under the radiusing bar.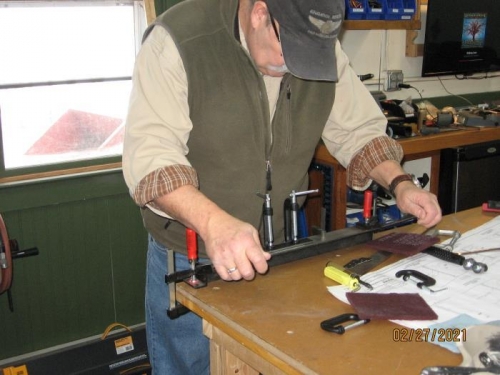 Bending the gusset edge up.
Gusset edges are bent as per plans.
Previous Builder
Next Builder