Date: 02-28-2021

Number of Hours: 2.50

Short Description: 2: Canopy Side Skirts


After lunch I spent a couple hours continuing on with the left canopy side skirt. Now that I've trimmed the guide rails back the skirt fits in nice a snug against the fuselage, so I could continue on with match drilling it to the frame.

When I got to the last couple holes, however, I found that the skirt sat away from the fuselage by about 1/8". Upon closer investigation I saw that there is a weld at the back end of the frame that prevents the skirt from sitting in tight. It was a simple matter to file the weld down flat. I'll touch up the paintwork later.

Next up I started match drilling the skirt piece that goes in behind the plexiglass, however not far into the drilling I noticed that the canopy bubble does not fit very well into the skirt assembly. The bubble sits too low, and I need to cut another 1/8" off the bottom.

That's no drama, but I'll leave it at that for today. I now need to get to the same point with the right side skirt and see if I need to trim there as well, but it's too late on a Sunday arvo to go starting anything new now.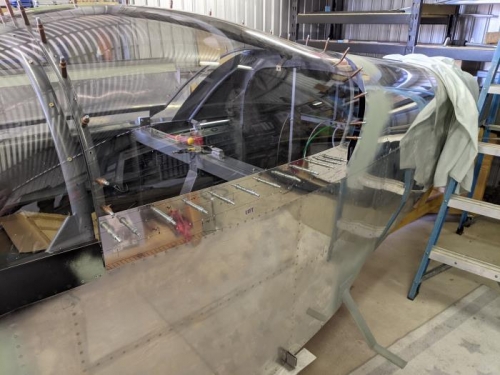 Match drilling the left side skirt to the canopy frame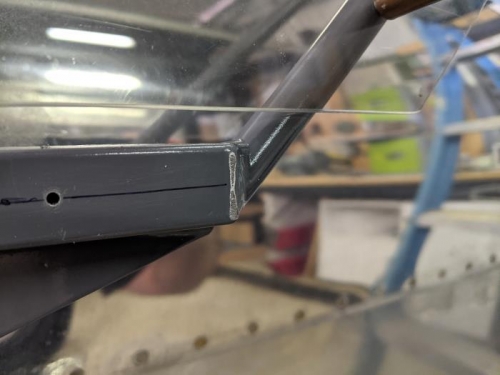 I noticed a weld at the back end of the frame that needed to be filed down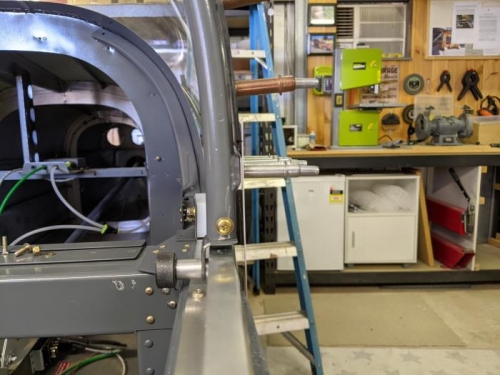 Hard to see, but the perspex doesn't seat into the skirt assembly very well