Date: 08-19-2018

Number of Hours: 2.50

Short Description: Firewall Components

I did some volounteer work with my Rotary friends today, so just a short day at Roxby Downs Aeroplane Company as a result.

I finished making up the small doubler plate needed for mounting the battery and starter relays to the firewall. This is not just a matter of blindly copying the plans as I needed to be sure all mounting holes suited my specific relay types.

First I fitted a nutplate to the inside of the firewall for the battery relay. Then, with the relay bolted up to this hole I was able to mark the position for the other side hole, which then in turn became my datum for the doubler plate. With the doubler plate in position I could next match drill it to the firewall.

I finished off by riveting the nutplates to the doubler plate and giving it a coat of paint (after alodinging and priming). In between I also made up the short fuel vent line that connects to the left side fuel tank.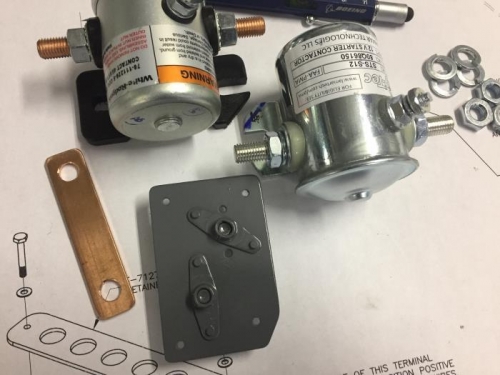 The doubler plate for mounting the battery and starter relays to the firewall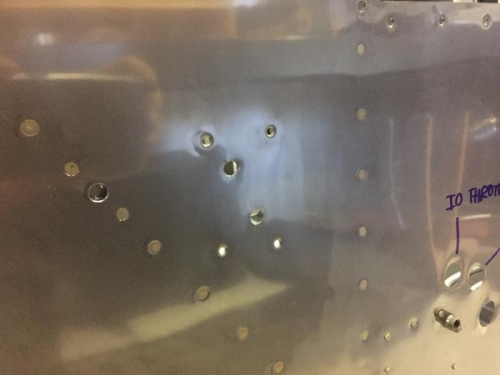 Firewall is drilled, ready for the doubler plate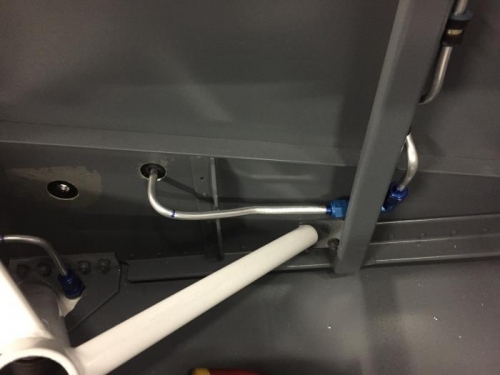 I also made up the second bit of fuel breather tube that connects to the left side fuel tank