Previous Builder
Next Builder
Date: 04-08-2018

Number of Hours: 2.50

Short Description: 2: Fuselage Wiring Holes


I needed somewhere to bring all my wiring from the wings into the fuselage, however the standard installation makes no provision for this. There is one small hole underneath the main control rod opening, however I'm going to use this on both sides for pitot/AoA pressure tubes.

I contacted Vans Support and asked if it were okay to drill a 1/2" hole so I can bring wires into the fuselage.......all okay, just so long as I am wary of minimum edge clearance for rivets.

No worries then. I went ahead and drilled a hole on each side as shown in the first picture below.

I then had a think about how to manage these wires once inside the wing. To facilitate removal of the wing, I figured I'm going to need a terminal strip at the wing root, just inside the fuselage, on each side. The bottom pictures show the simple bracket I made. Onto this I will mount some sort of terminal strip which will give me a place to terminate the wing wiring.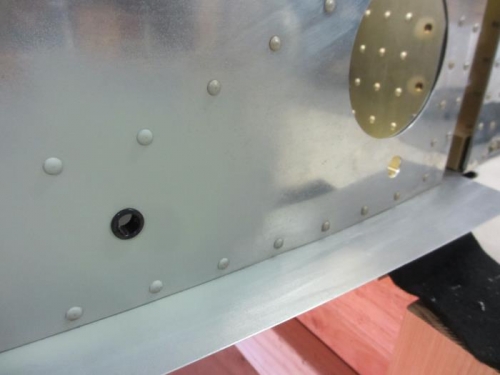 This hole (left of shot) is where the wing wiring will pass through into the fuselage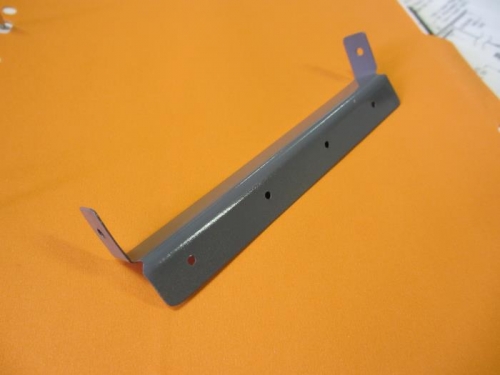 My terminal strip mounting bracket, made from an offcut of thin aluminium angle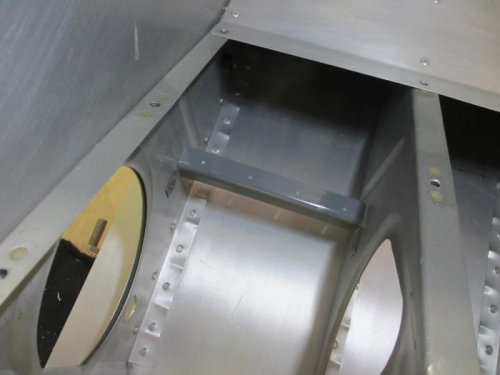 Mounted in the fuselage, under the floor
Previous Builder
Next Builder