Date: 09-25-2017

Number of Hours: 1.00

Short Description: Left Wing Conduit Brackets

Just thought I'd keep the clock ticking over tonight by preparing the wiring conduit brackets for the left wing. This went a whole lot faster than yesterday, now that I have an actual plan to work to (as opposed to working it out as I go).

Following my own drawing I developed from yesterday's work I first cut the aluminium pieces to size. I then clamped tham all together and sanded the edges on my belt sander, before then marking and drilling all the holes, all the while keeping them securely clamped as one.

Once the holes were drilled I then trimmed the bottom corners back, cleaned the parts up, and alodined.

Now they're all ready for when I get to work on the left wing.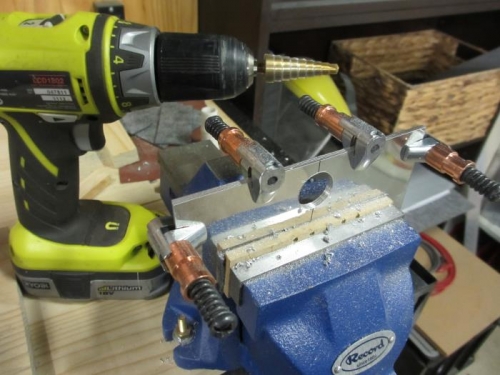 I found it easier to clamp all the pieces together and drill all holes at once.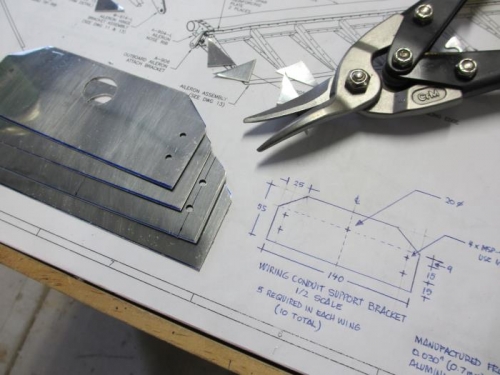 Cutting to final shape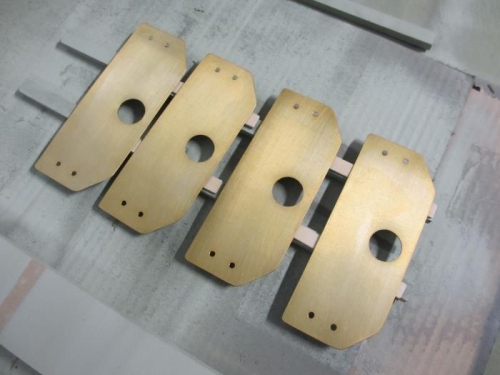 Alodined and ready to install into the wing