Date: 10-20-2019

Number of Hours: 4.00

Short Description: Firewall Wiring Pass-Though

Not a big day in the workshop today, but got a couple things done, or started, all the same.

First I finished off match drilling the engine mount to the firewall, then took it off and deburred all the holes. I'll leave it off for now as I finish off some other outstanding work on the firewall.

One of those outstanding jobs is installing a second wiring pass-thru on the passenger side. I was waiting until I had the engine mount, just to make sure I didn't go drilling a hole somewhere that was going to be a problem. Is done now.

Today I also started on a doubler plate for my VHF COM radio. Quite some time ago I ended up mounting the radio direct to the skin, underneath the pilot's seat, and without a doubler plate then I will likely end up with cracks developing in the very thin aluminium.

That was it for today. Am away for a couple weeks now, so no more building until early November.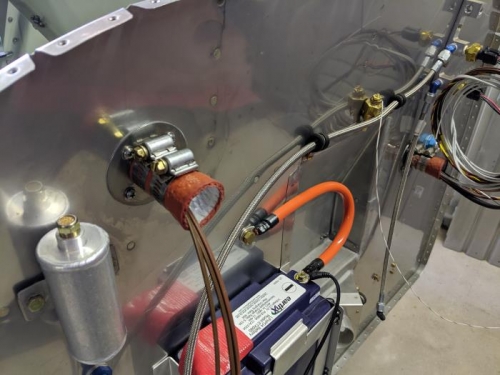 Installed the second wiring pass-thru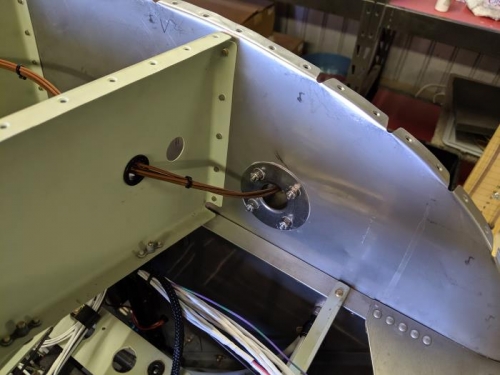 View from the inside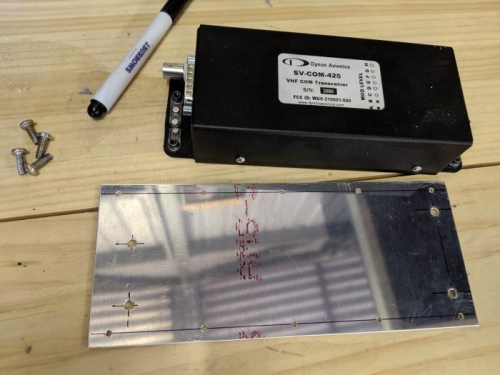 Started on a doubler plate for the VHF COM