Date: 11-24-2022

Number of Hours: 5.00

Short Description: Top Cowl Oil Door

I soent today working on the top cowl oil door. Rather than the standard Vans piano hinge and wing-nut style fasteners, I opted to go with a hidden hinge and flush, quarter-turn fasteners, for a more streamlined look. Besides, those wing-nut fasteners are just plain ugly.

I spent ages carefully laying out the opening, leaving enough fibreglass to securely and safely mount the fastener recepticles. I gave myself a 3/8" flange for the door to close against. Also, when determining the position of the hinge I needed to be careful that it was positioned in such a manner to allow the door to open without hitting against the cowl.

To help take a little stress off the rivets, I added a small amount of tank sealant to the fastener recepticles to help bond them to the underside of the fibreglass cowl. I'll do the same when rivetting the hinge pieces.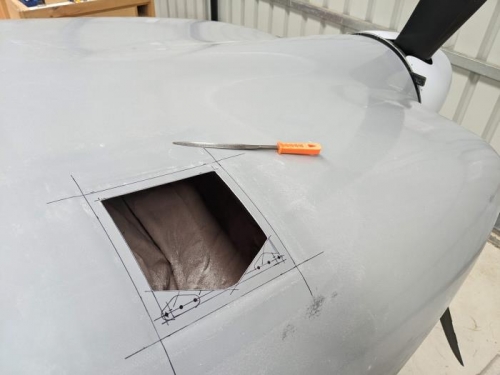 I spent ages laying out the oil door hole before cutting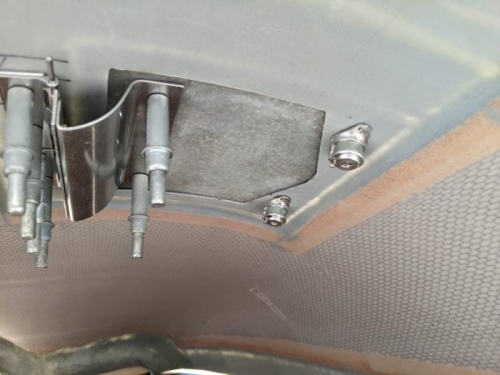 Inside view of the hidden oil door hinge and quarter turn fasteners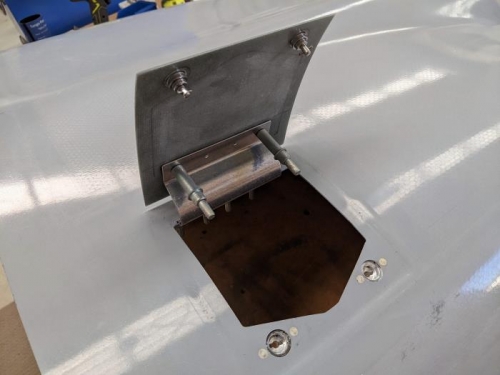 Happy with how this is turning out