Previous Builder
Next Builder
Date: 05-04-2019

Number of Hours: 3.00

Short Description: CoPilot Headset Wiring

Not much done this weekend as I tend to other priorities. I did, however, get the wiring done to the co-pilot headset jacks.

I wanted to run the wires along the underside of the armrests, however was hesitant about drilling wiring holes in the F-904D bulkhead pieces. I sent off an email to Vans Support and they gave me the go-ahead, so long as I kept the hole sizes to a minimum, and away from the bulkhead edges.

I'll need to factor these headset jack locations when ordering my interior side panels from Custom Aero.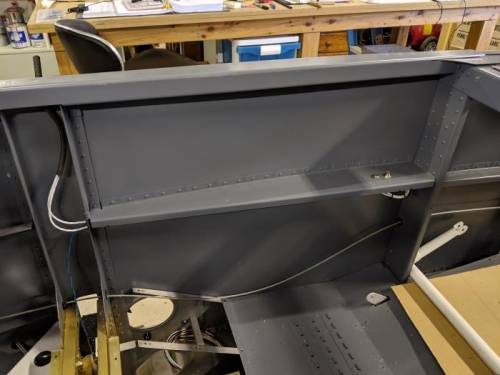 Wiring for the co-pilot headset jacks is done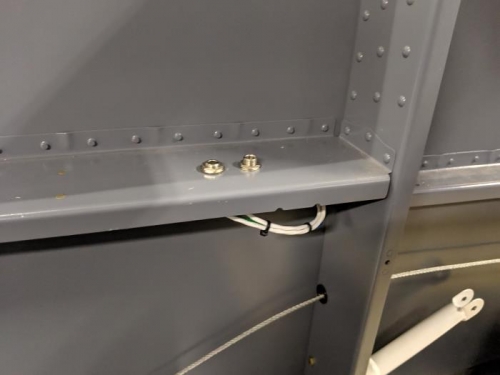 Wiring is sorta exposed, but behind the line of the seat back. Might do something for protection later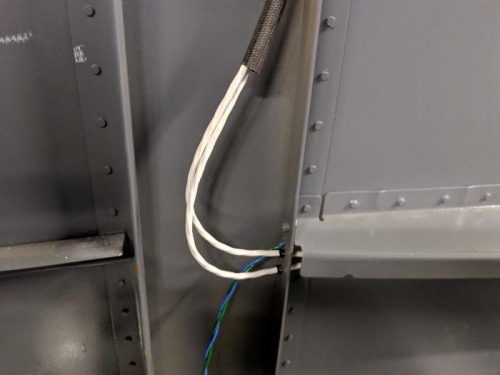 Vans Support gave the go-ahead to drill some small wiring holes in the bulkhead aft rib
Previous Builder
Next Builder