Previous Builder
Next Builder
Date: 01-13-2019

Number of Hours: 4.00

Short Description: Instrument Panel

Very, very hot out here at Roxby Downs this weekend, with the mercury in the high 40's. This has a tendancy to diminish my eagerness to get out in the tin shed and work on my plane for too long, so only a few hours logged as a result.

I spent most of the time working out some sort of under-panel sliding bracket for the AoA switch panel. No pictures just yet, but I think I've got a pretty good concept underway. Stay tuned.

I also cut out the large opening for the second Skyview EFIS. Pretty sure that there's now more holes than there is actual panel.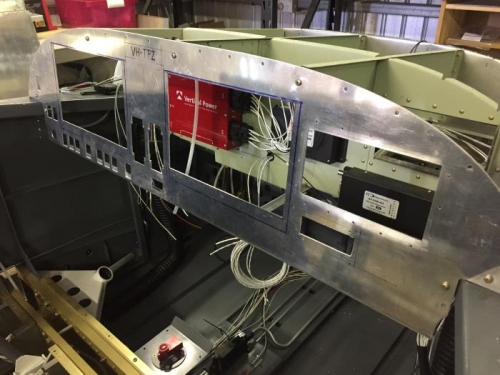 The instrument panel now has more holes than panel
Previous Builder
Next Builder