Date: 12-14-2019

Number of Hours: 0.50

Short Description: 2: Instument Panel

Did some final sanding of the instrument panel, down to 1600 grit, in readiness for painting. I'm taking it down to Mount Gambier with me where I've organised for a guy to paint it next Saturday.

The next photo of this panel should show it as a lovely satin black.

That'll be my christmas present :-).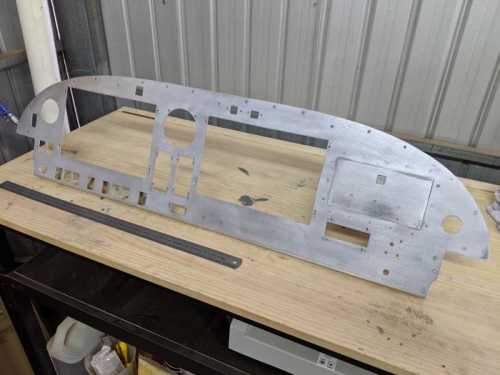 Ready for painting