Date: 09-16-2018

Number of Hours: 1.00

Short Description: 2: Forward Centre Tunnel Cover

In between wrestling with the custom fuel lines, I also did a bit more on a couple other areas today.

I figured that the forward centre tunnel cover would be a lot easier to manage if it were in two pieces, so I cut it in half. This way I don't have to disconnect the fuel boost pump every time I need to get into the plumbing/wiring space.

I also did a bit more on the fuel boost pump cover. See the second picture below.

And finally, I worked on a better way to run my wiring conduit through the control stick linkages. I previously had rigid conduit here, formed to shape with my heat gun, but it wasn't so good. I've now shortened the rigid conduit and added a piece of flexible where it goes into the main spar. Heaps better.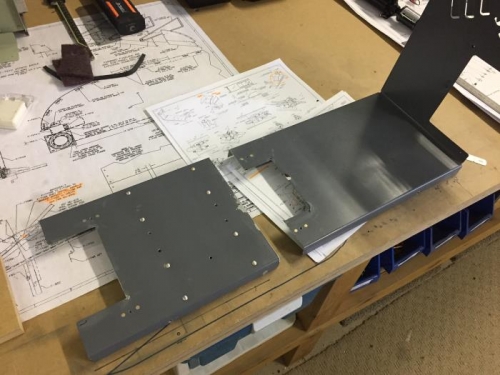 The forward centre tunnel cover, cut in half
The fuel boost pump cover is taking shape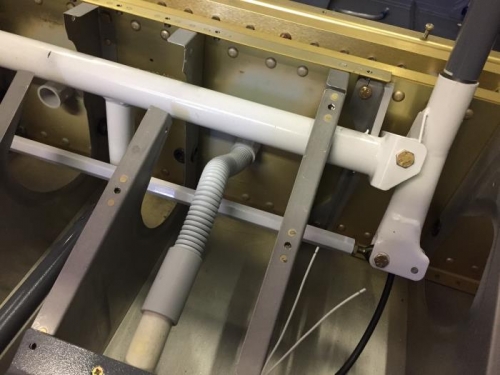 Modifications to the wiring conduit that passes through the control stick linkages