Date: 10-28-2023

Number of Hours: 9.50

Short Description: Carb pneumatic synching

The mechanical synching of the two Rotex carburetors is done by adjusting the idle speed screw on each carb and the Bowden cables that actuate the throttle levers. Once you have the engine running you then need to pneumatically sync the carbs.
I purchased a Carbmate from Aircraft Spruce to make the pneumatic synchronizing easy and it worked really nicely. With the meter strapped to the co-pilot side of the turtle deck I could easily see the readings.
The engine was now idling at 1,800 rpm and maxing out at about 5,500 rpm (no need to re-pitch the prop).
With the carbs set up now, I spent a good deal of time finishing the loose ends of all the Bowden cables with aluminum cable ends (free from a local bike shop, thanks) and securing the cables with stainless safety wire.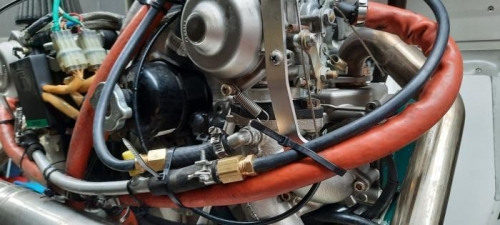 Carbmate hoses at the carb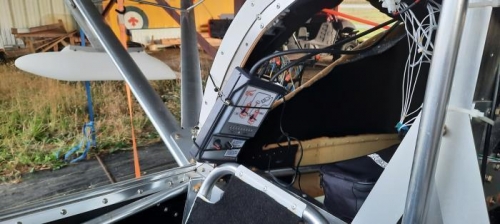 Carbmate meter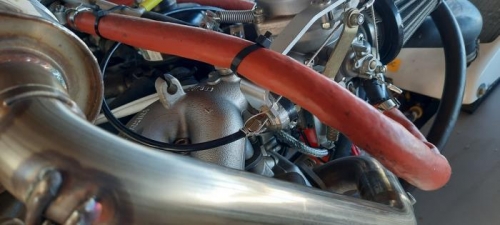 Bowden cable safety wired