Date: 02-24-2020

Number of Hours: 8.00

Short Description: R. wing rib assembly.

First i finished up the wing stand yesterday. Then, assembled and riveted the R.wing skeleton together. All went well and i was able to hang it on the wing stand and begine leveling and straightening. Need to get some fishing line to check and adust the center support. But after that, it's ready to start working on the skins.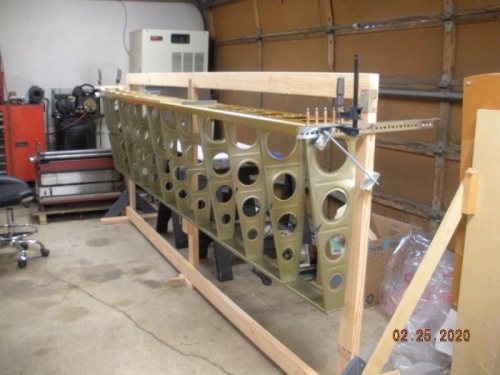 R. wing in the stand.