Date: 07-12-2019

Number of Hours: 4.50

Short Description: Match drilling

Match drilled all components making certain to drill lower spar to skin holes at #30 there the CS4-4 pop rivets must be used. I'll use solid rivets where ever possible to reach them with the Rivet Squeezer.
NOTE: Added a "Date Stamp" to my photo's to keep better track of things.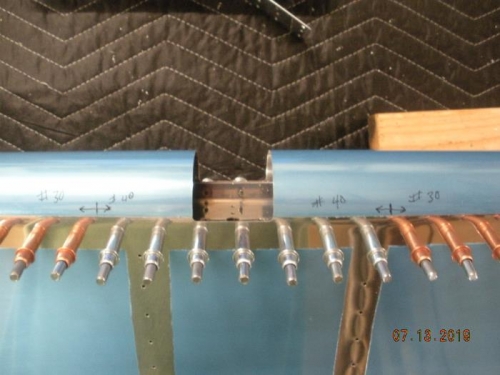 Marked so i don't mess up!