Previous Builder
Next Builder
Date: 06-16-2019

Number of Hours: 2.00

Short Description: Left rear armrest outer skin

Trimmed foam additions and adjusted the pins a bit more. Comes off nicely with an upwards movement at the rear.

Taped up surrounds and cut glass for outer skin. Was planning to layup, but discover the plug had fallen out of my epoxy box thermostat and everything is too cold to be bothered. Tidy up the shop a bit.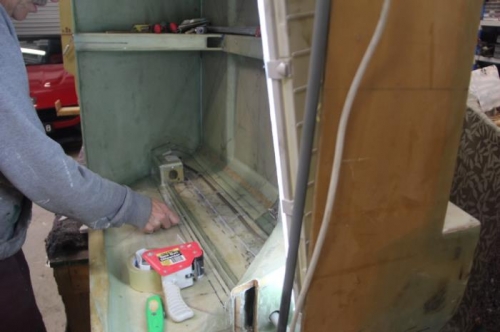 Tapey, tapey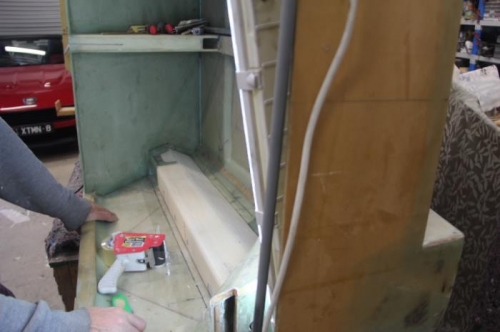 Ready for layup. Not happening...
Previous Builder
Next Builder