Previous Builder
Next Builder
Date: 07-31-2020

Number of Hours: 1.60

Short Description: Sump tank lid outer skin

Filled gaps/fillets/divots with dry micro.

Wet out outer skin in layers on a peel ply pattern, and transferred one ply at a time, leaving the peel ply on the last layer. 1 x 4oz and 2 x BID, overlapping 1" all around, a bit less onto the sight gauge. Cut the 4 oz bit short, so added a 2" tape aft.

Made dry micro with leftover resin and trowelled into port strake top grooves. 3/4 of a tub of micro filled about 1/2 one side...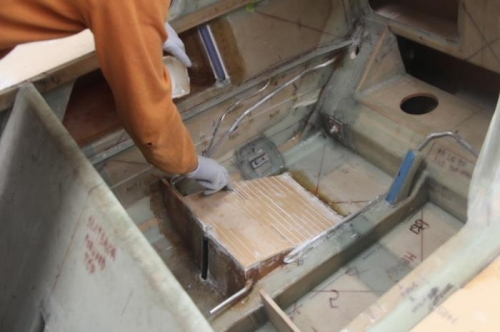 Bogging up the gaps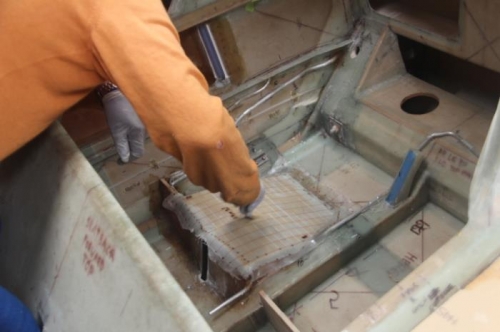 Sticking down the second ply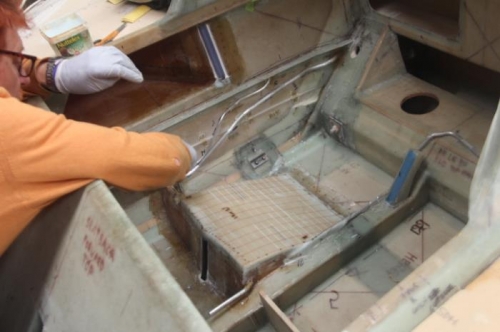 Finito
Previous Builder
Next Builder