Previous Builder
Next Builder
Date: 09-10-2017

Number of Hours: 2.20

Short Description: Wing CS Spar

Trimmed CS4 with Mr. Buzzy, on new cutting table with dust collector in itl

Re-glassed 1 x BID in right tip of CS Spar internal, overlapping 1" onto previous. I laid the BID over the area, held at the top with nails in the CS2/3, and wet it out in place, and more thoroughly than last time. Worked brilliantly. Wish I had done it this way the first time.

Smoothed the electrical cutouts in the internal bulkheads with 1/2" sanding drum in the dremel.

Fixed CS4 on left tip and central with sloppy micro. I fear it will drip down on the inside. Weighted for cure.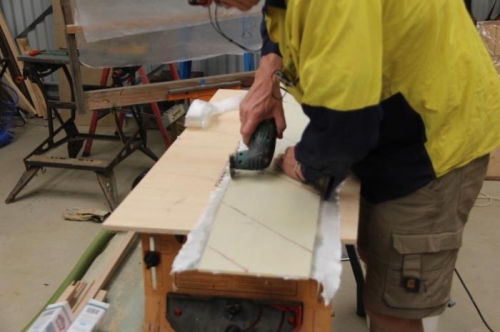 Trimmy, trimmy. Vacuum cleaner gets the dust.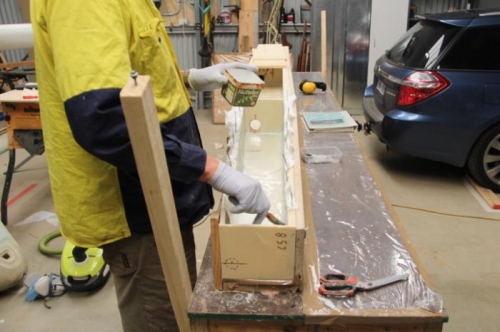 Second bash at the BID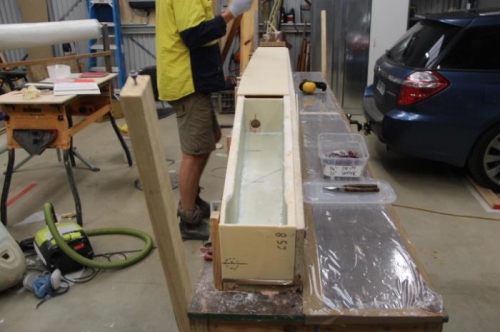 MOST of the CS4 fitted.
Previous Builder
Next Builder