Date: 01-19-2018

Number of Hours: 3.80

Short Description: Left Wing Cores

After some adjustment of the edges glued up LFC 1/2/3. Learnt the lessons of last time and did not proceed until each time all three blocks were set up, square, straight and aligned.

Rather than splodges of 5 min epoxy, fixed the top side of the foam to the jigs using hot glue and square glue blocks. I will admit I stuck a few on the lower surface by mistake, because that is the side they were on last time. (F*&k!!!)

Missing some pictures because the camera was in the wrong mode, and I didn't investigate why it was beeping unusually.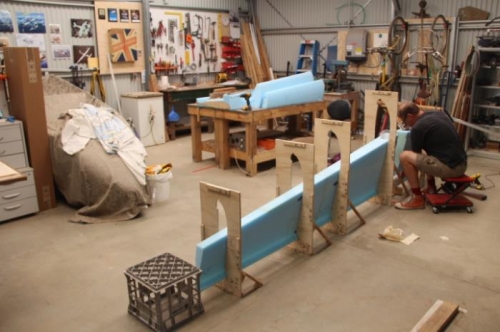 Last glue joint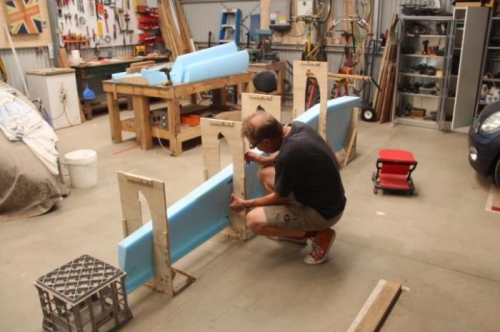 Fixing upper surface of wing to jig using glue blocks