Previous Builder
Next Builder
Date: 08-19-2017

Number of Hours: 2.00

Short Description: Sanding Rivets.

Finished sanding all the rivets on the elevator. The empennage is now completed finally.
I drilled a hole in each end of the piano hinge, which will be wired to ensure the pin will not vibrate out inflight.
Off to work again tomorrow for six days, so back in shed next week, if I get a chance.
CJC went to London last week for six weeks travelling through Europe, AEC is off to Canada next week for four to five weeks. ( Wonderful to be young ) They have both worked very hard and saved to go overseas, well done!
It will be a very quiet household for the next month or so, hope I do not need extra hands or muscles in the shed.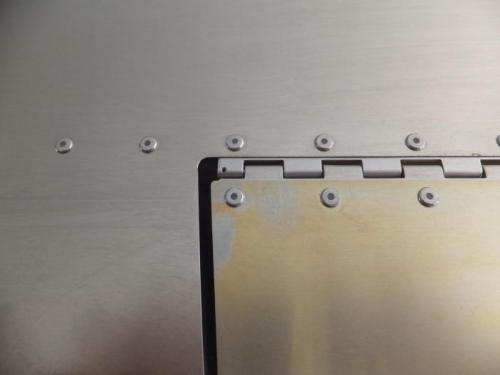 Hole drilled in piano hinge end.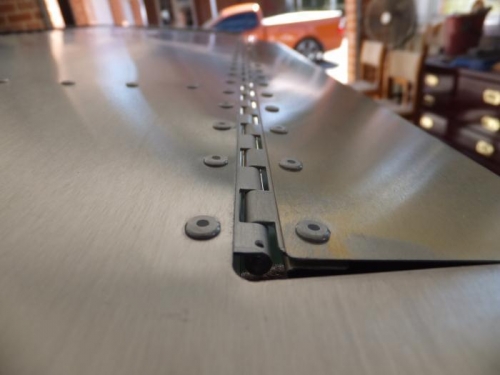 Trim tab.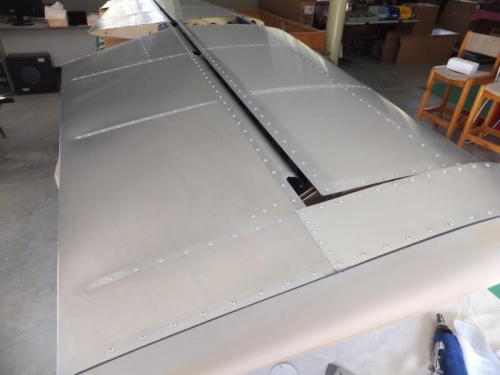 Finally finished.
Previous Builder
Next Builder