Date: 12-13-2019

Number of Hours: 4.00

Short Description: Beacon Plug.

I replaced the 6 pin beacon plug with a 4 pin plug. ( Beacon,Nav.Sync.Gnd )
I will not get confused with the trim plug as it is a six pin plug.
I removed the paint from the VHF antenna rivnut heads for a good ground contact.
I have been having issues with the GTX 35R not sending data to the G3X.
BDH may help in the next couple of days, he is very good with electrics.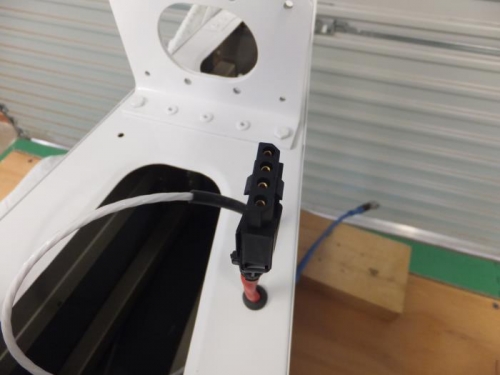 Four pin plug.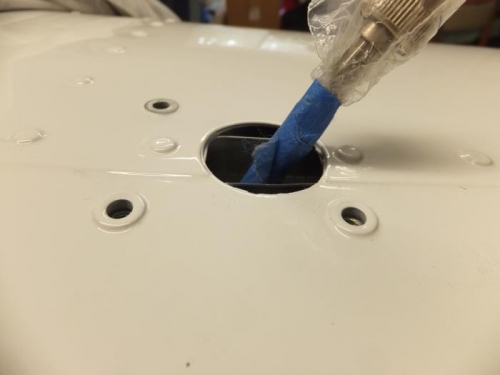 Paint on the rivnut heads.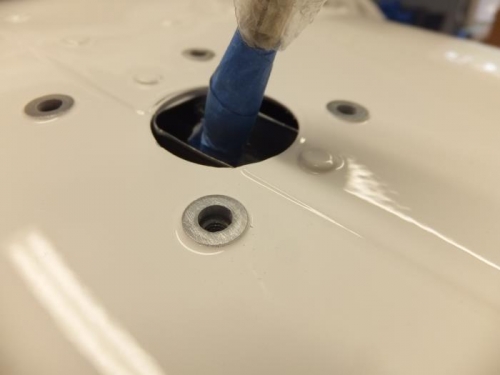 Paint removed.