Previous Builder
Next Builder
Date: 02-08-2018

Number of Hours: 4.00

Short Description: Filling Rivet Heads.

KSC and AEC gave me a hand to turn the wing over.
I started filling rivet heads on the bottom of the right wing.
Finally finished, now I will sand them and all the filling of rivets will be complete, except for a few here and there.( another job I'm glad to have finished ).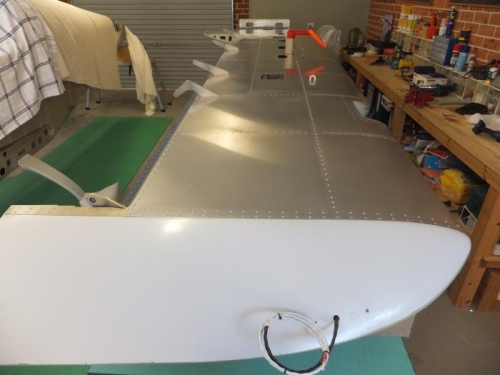 Wing upside down.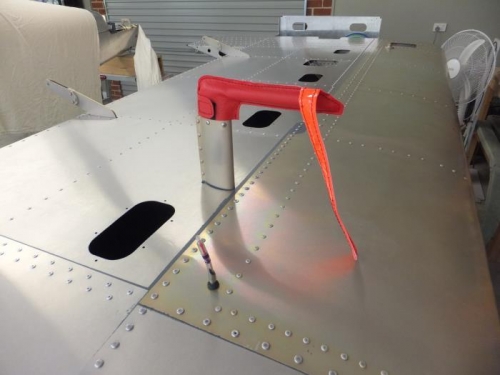 Pitot.
All rivets filled.
Previous Builder
Next Builder