Previous Builder
Next Builder
Date: 11-07-2019

Number of Hours: 1.70

Short Description: Wired up the first appliance - Pilot USB


Success! I got the pilot USB charge port wired up. I first printed the labels for each end of the positive and negative wires for ease of future maintenance. Since this is a simple two wire circuit, it was a great place to start. I measured the wires, cut them to length, stripped both ends, cut the labels, cut the shrink tubing, slid the shrink tubing over the wire, placed the fast-on connector on the wire and crimped it, pull tested it... then slid the label into the shrink tube and heated/shrunk it. I did that 3 more times and then installed the positive and negative wires to the power supply, the forest of tabs (FOT) ground block and the +/- on the back of the charge port. Double checked, easy peasy, right?

Using the multi-meter and wanting to get a comfort and understanding, I switched to the volt reading on the multi-meter and touched to both + /- and got a good 13.8V, the same voltage that the power supply was putting out. I switched the power supply off and inserted the 3A fuse to power the circuit. I flipped on the power supply and "POP" the fuse blew. Hmmm...I checked all the wires, checked the connections, checked for the wires touching metal – found nothing... so I installed another 3A fuse... "POP" . Ok, not a coincidence or a bad first fuse, we have a problem. So, I looked back to the power source and followed the red wire from the power source all the way forward to the auxiliary connection...and to my surprise, I found the issue in the manufacturing. Sheesh, can't the electrical gremlins cut me some slack!

I cut the intermediate connections between the two sets of wires that made for a longer wire and butt spliced the wires correctly and then reinstalled a new 3A fuse and turned the power on - VIOLA! Power, and no "POP" this time ..Success!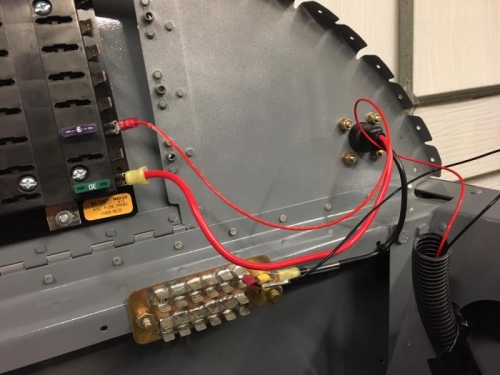 Red wire to power, black to FOT/ground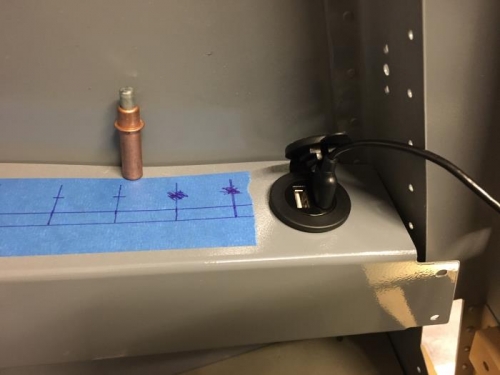 Pilot USB charging my phone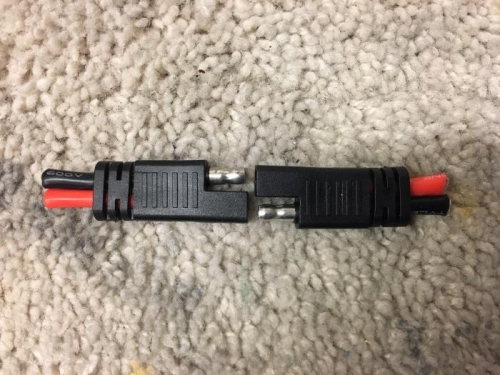 see the problem...?
Previous Builder
Next Builder