Date: 07-15-2018

Number of Hours: 2.50

Short Description: VS Fiberglass tip work


I wanted to finish up the vertical stabilizer so that I could disassemble the empennage and get some more room in the shop. I sure like the looks of it on, but it does take a lot of room.

So, in looking at the mal-fit of the VS fiberglass top - I decided that It would be easier to rotate the tip on the front rivets and drop the aft end down and re-fit it - then to try and add fiberglass/flox to the underside of the upper tip and shave down the outside to fit. I will need to feather in the transition, but again, that will be easier fiberglass work.

So first I angled the aft end down and re-drilled the rivet holes, then I drew the new horizontal lines where the VS aluminum flange meets the FG tip - then took the tip off and lined up some tape perpendicular to the flange line and drew a sharpie line. Then I sanded back to the new sharpie line. I also decided to sand down to the horizontal tip line to get a new relief so that the tip would fit flush as designed. It worked out well and I was able to sand a new relief using the dremel with the small sanding drum.

It's not a perfect fit, but much, much better.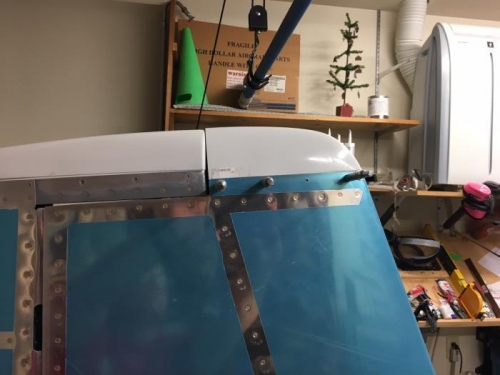 initial "new" fit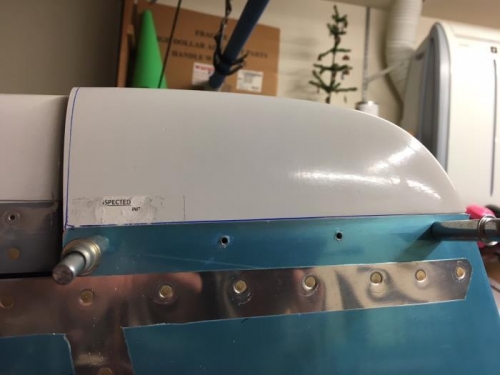 check fit after new vertical and horizontal line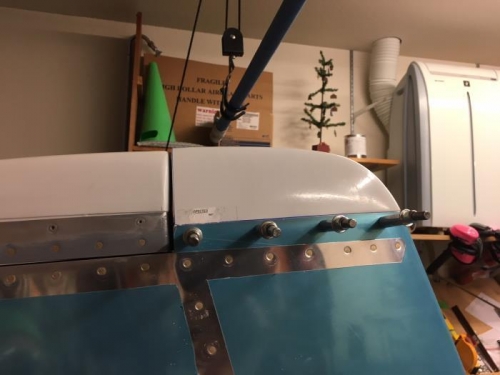 post sanding