Date: 08-18-2018

Number of Hours: 2.00

Short Description: Canopy Skirt #13, Final aft cutting


Bob was in town and we were able to get some forward progress on the canopy skirt. I could tell that the aft end of the canopy skirt was not symmetrical on both sides. But I also knew that it wasn't just a case of having one side correct and the other side off. Bob was able to work up a radius estimator with a broomstick, safety wire and a sharpie. I held the broomstick up above the canopy and we kept moving the center of the radius until we were close on both end sections that we were trying, and then I held there and Bob drew the estimated radius. From there we eye-balled and drew and cut along a new line. I was happy with the lines on the right side, so now we needed to transfer those lines to the left side for the symmetry.

I had seen a method of transferring dimensions from one side to another on someone else's log (sorry, I don't remember whose it was?) using paper. We tried putting the paper on the back side but the compound curves did not favor the paper behind, so we tried it again with the paper in front - that worked better.

Using this method we were able to draw new lines on the left side, that put both the right and left sides in symmetry...so we made the cuts and called it a night.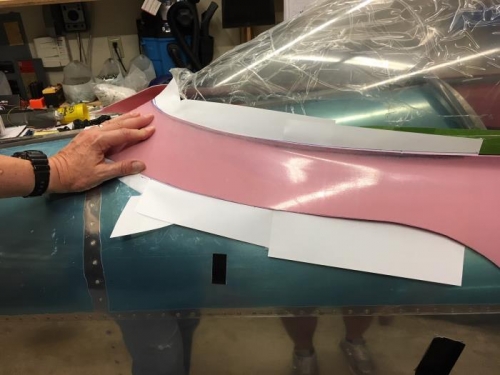 not the method that worked, but close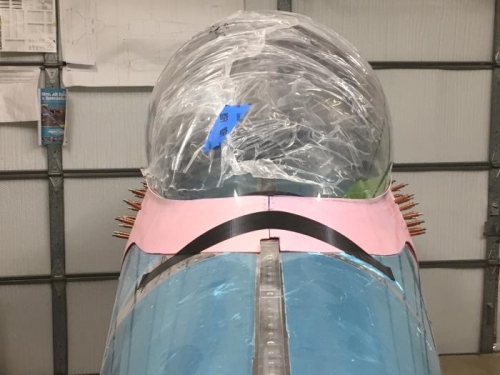 I like the look now