Previous Builder
Next Builder
Date: 10-11-2020

Number of Hours: 24.00

Short Description: Fuel System Sketch

Fuel System Features:

- Each wing has two 15 gal tanks. Plenty of fuel considering that the 912iS engine burns less than 4 lt/hr. I may convert the the long range tanks into smoke oil tanks and write my memories in the sky.

- There is a left and a right header tank equipped with a low fuel sensor. A red light will come on when the header taks start to empty.

- The fuel selector valve controls both the supply line and the return line. The hot ful comming back from the engine will be pumped directly into the left or right wing tank dependent on the setting of the fuel selector valve.

- The fuel shunt valve is an alternative to the selector valve that allows fuel from the left wing tanks to be directed to the left header tank or the other way round.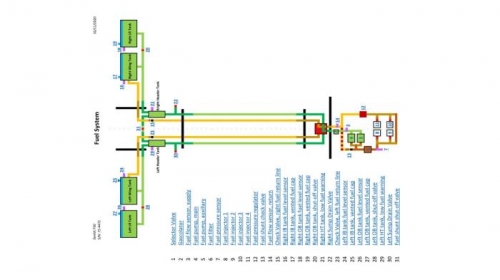 Fuel System
Previous Builder
Next Builder