Previous Builder
Next Builder
Date: 03-12-2019

Number of Hours: 4.00

Short Description: All the vanity pieces are done and ready to go in.

Another day working on the interior with great success, the vanity panel pieces had the last of the vinyl glued down and trimmed. The corners of the fuselage had vinyl glued on and this will complete the gluing to the fuselage. The bottom area near the foot pedals will have a suspended panel to hide all the cables and wires behind it; I have corrugated plastic for this job and will be sized, covered and mounted on both sides. The carpet is ordered and will be cut to fit and glued down another day.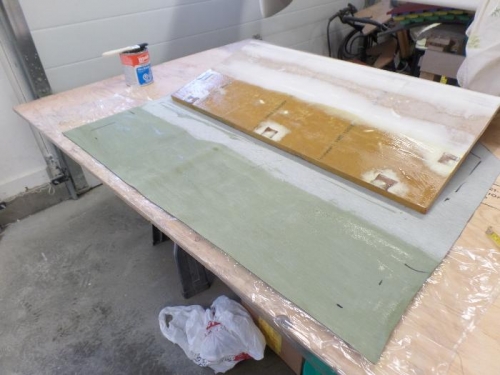 1/3 wetted out to lock in place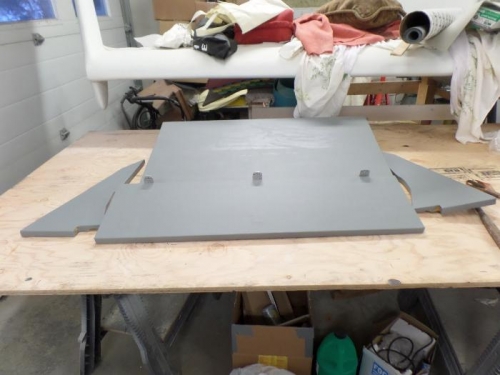 All done. WOW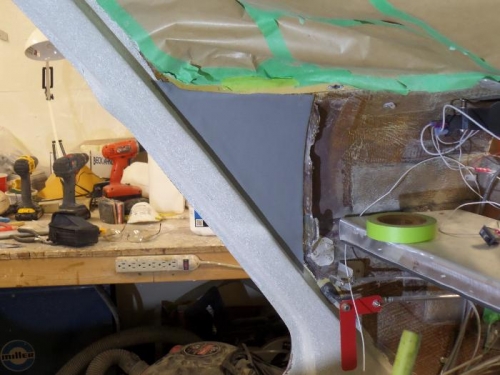 Fuselage corners got vinyl.
Previous Builder
Next Builder