Date: 03-15-2018

Number of Hours: 0.00

Short Description: More on the wire work.

I taped battery connections for the re-rod to thread into and then crimped. Riveted and structurally floxed the angel down to the fuselage for the rods to bolt too. The starter is next and the relay for that will be in next week. 750 CCA amps to spin the motor over on the winter days,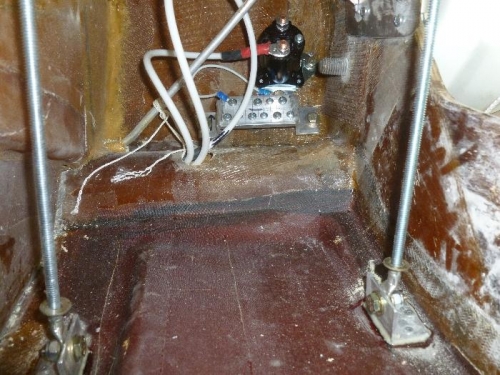 Hold down brakets.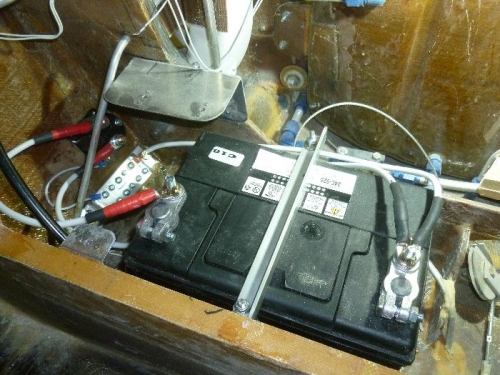 Battery will not move.