Date: 11-27-2022

Number of Hours: 11.00

Short Description: Gear leg, brake & Wheels

Desappointing as I thought the wheels would be installed by the end of the weekend. But I encountered many issues. Although I am very close to have the wheels on the gear legs, it took me a long preparation time.

The gear legs needed to be primed to get a corrosion protection and greased where metal was left unprotected. Then I did not realise it but the shaft for the wheel was actually a little bit bigger which prevented the bearings to go over it. I sanded it down and it worked but that delayed things.

Also, I am using an older wheel kit and the wheel pant support was not super easy to install and in fact it requires more adjustment because it touch the braking disc.

I will finish it this week during evenings because I want to install the engine next weekend.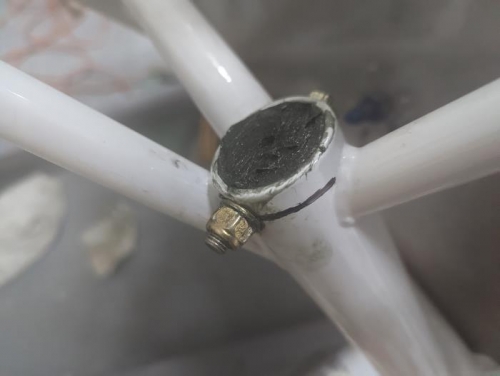 The leg is all greased out inside the engine mount tubing.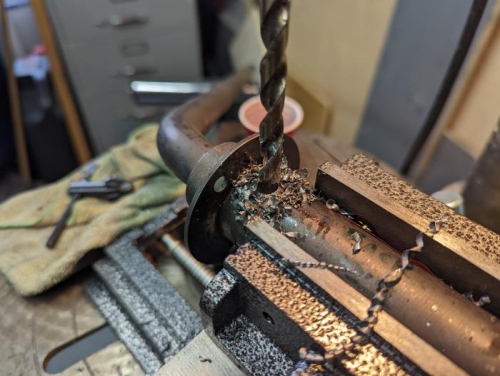 Drilling the brake flange on the gearleg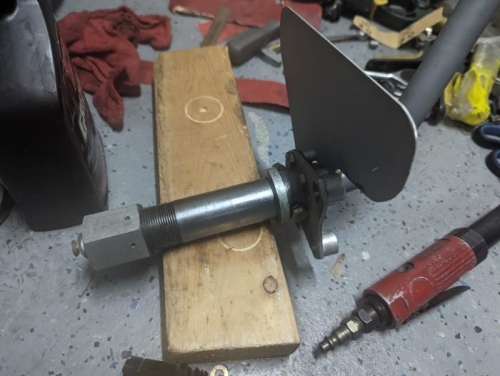 Shaft sanded down .