Date: 03-19-2023

Number of Hours: 12.00

Short Description: Various things before final closing


Looking forward to install that top forward skin, I am doing everything I can that might require an access and if I delay those tasks I might need to crawl under the dash at a later time. This is what I am trying to avoid.

So I started reviewing the wiring and noted that I forgot to pass a mono RCA video cable for the camera which I am mounting up front to see what lies ahead of the high nose RV6. So I planned it but I was missing a few things before installing it.

I also secured many wires bundle with tiewraps & rubber loops in other case. I also made a small attachment to better secure the parking brake cable.

I bled the brakes and although they are stiff, I still see air in the high position of the tubes. What a mess that was . I will revisit that when I feel to do that again. I did not like that because there was oil everywhere ... a real mess.

Finally, I started fitting the very light foam for the cabin interior. That material is rated fire retardant and is sold to train manufacturers as a surface finish; it is a pretty good product , extremely light. It will give a nice look along with protecting from the heat transfer specially when flying during winter.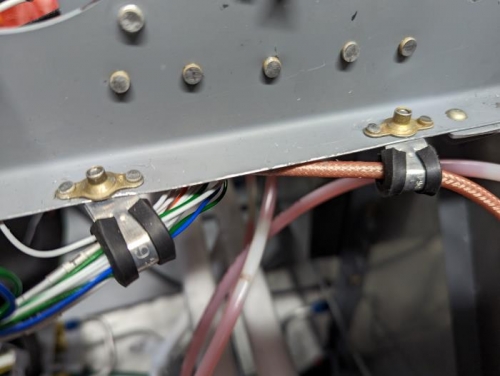 wires & cables secure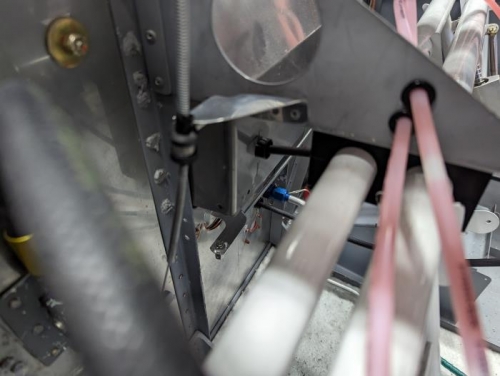 parking brake cable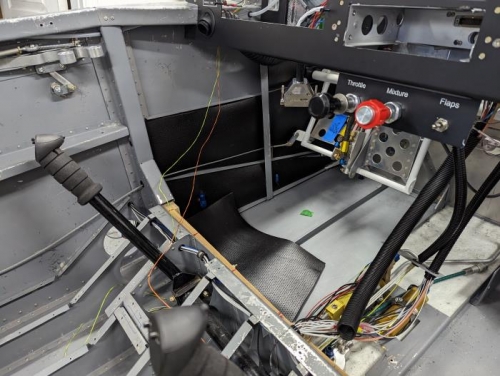 Interior foam fitting