Date: 03-28-2020

Number of Hours: 4.20

Short Description: Bond Canopy Skirt to canopy

I had asked Rob if he could lend me a hand with bonding the skirt this weekend. He said yes. He had to do some maintenance on his RV7 but that worked great because once we bonded the skirt I had to keep my hands off the plane while it cured.

We taped, laid sika, and got the canopy skirts on. We laid plastic and paper during the priming process as the sika primer will get on things and stain it and dries hard.

After getting the skirts on we had a little bit of cleanup where the skirt prematurely hit. Then we worked the sika and removed the first layer of tape. Then it was placing the band clamp on. After getting that situated I did a final smoothing of the fillet due to the clamp pushing a little more sika out of the skirt flange. Another step closer to flying.

Thanks to Rob for without his help it would not have gone as well as it did!!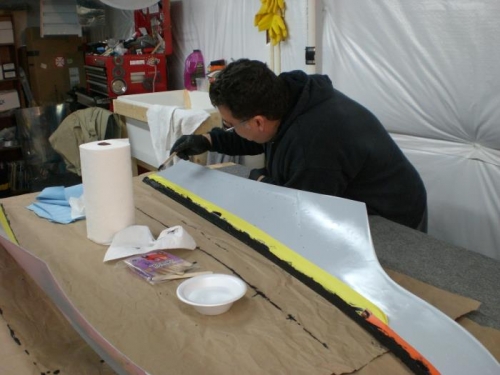 Rob spreading out the sika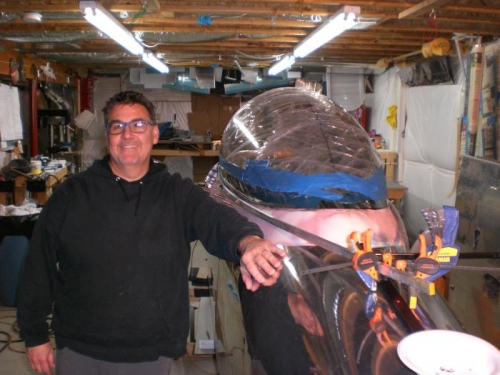 Partner in crime Rob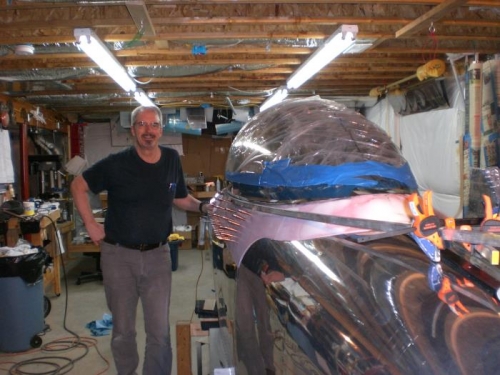 Just Bob.....