Date: 06-25-2017

Number of Hours: 5.00

Short Description: Elevator bellcrank and Rudder cable fairings


On the previous log entry I have the photo of locating and drilling the hole necessary for the
Garmin auto pilot rod that attaches to the autopilot servo. I measured and marked the .190 hole that attaches the autopilot servo control rod.

As I was putting the small rod and rod ends together I found that the hardware bag was short one jam nut for the assembly. So I figured that since I had to make a trip to the airport anyway to pull the starter I just hit the scrounge bin and found several AN3 jam nuts....which is great because I only needed ONE!!!

Moving on I decided to continue to work on the rudder cable fairings. So after a little more designing and a few more iterations I had a pattern to cut the fairing. I did all the adjusting, marking and drilling while I still had a square piece to work with. Then I transferred the holes into the fuselage for each fairing, which after making the left fairing and figuring out where I was going to drill and rivet, I just made the other fairing a mirror image....that seemed to work well.

The two bottom rivets on each fairing go through the longeron so I had to c'snk them while I used my rivet puller dimple dies to do the rest. Caution: Before using the rivet puller....make sure the big screw for the barrel is in and secure. My friend Jim and I were working on his -8 a little over a week ago and as he was pulling foward baggage rivets while contorted under the instrument panel and his barrel screw came out and shot pieces all over the place. Luckily he had glasses on and we were able to find all the pieces and spring and reassemble the gun. Lesson learned....THANKS JIM! So I checked mine as I haven't used it in a while...and YIKES....tightened the screw 4 TURNS!!! It was right at the top of the barrel and no doubt would have let go in the near future!

Anyway, that was my day and all in all I am happy with the fairings....next session I will rivet them. I am putting a little proseal just for good measure.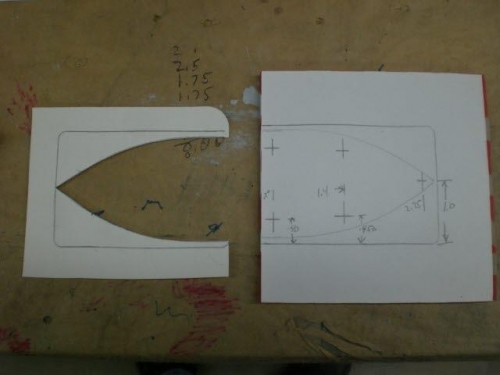 Finally got a pattern I liked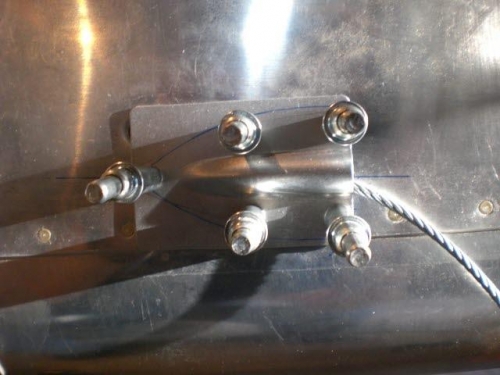 Holes located and drilled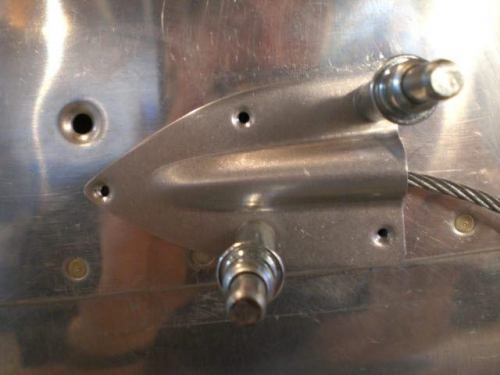 Dimpled and countersunk