Date: 08-14-2018

Number of Hours: 1.20

Short Description: Disassemble LH Elevator


I got home in the evening from being out of town for work. My wife's flight from NYC was all messed up.....they went back to the gate 3 times!!!

Anyway, while waiting for my bride I went down to the shop to remove the 15 stiffners off of
the left elevator skin. With redoing the rudder skin when I messed it up backriveting, and redoing
the horizontal stabilizer to my satisfaction to perform the HS spar service bulliten, and now building another left elevator, I have had plenty of experience drilling out rivets.

I saw no reason to not salvage the stiffners so I got the drill while waiting for my wife to get home and started drilling. It took a little over an hour to get all the rivets out. Just a couple hole got a little egged out.....but totally acceptable! So now I have numbered and primed stiffiners ready to install on the new skin.....when I order and get it!

Traveling for work for a bit...so project on hold.....again for a few dayz! I started a catagory for rework items.....will go back later and re-catagorize the older logs.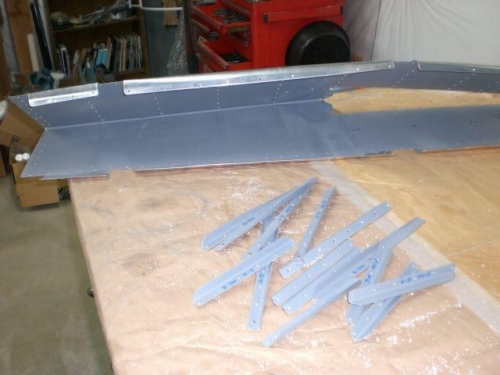 Table of metal chips!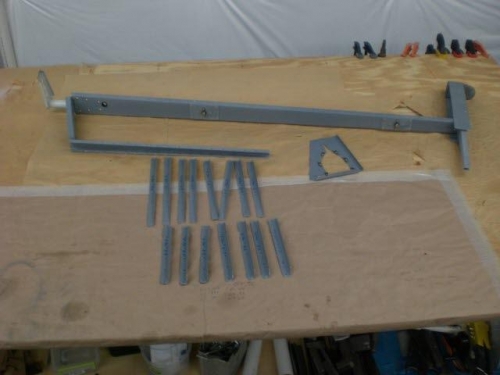 All parts removed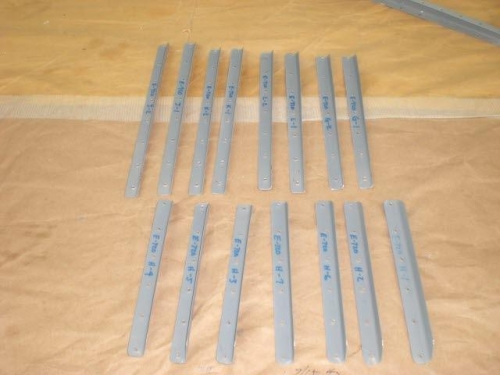 Stiffeners salvaged