Date: 07-30-2020

Number of Hours: 2.10

Short Description: Forward Baggage Cover Panel #16

Tonights session was installing the panel with all the screws and checking that all aligned properly and everything fit well. All looked good and went together well.

I removed the panel and decided to add a #6 nutplate and make the hinge pin with a loop at the end to put a screw and keep the hinge pin from working out during opening and closing the door. I was able to use a nearby rivet hole and turn it into a screw hole. I drilled the nutplate rivet holes and all will be riveted in place in final assembly of riveting the three panels together.

I disassembled the panels and prepped the top panel and door for priming and painting with a good scotchbright pad followed by Stewarts Eco-clean and Eco-etch and hung them to dry.

Later in the evening I went out and shot primer on the parts.

I will not be able to work on the project next week....so at least the primed parts will be good and dry for topcoat.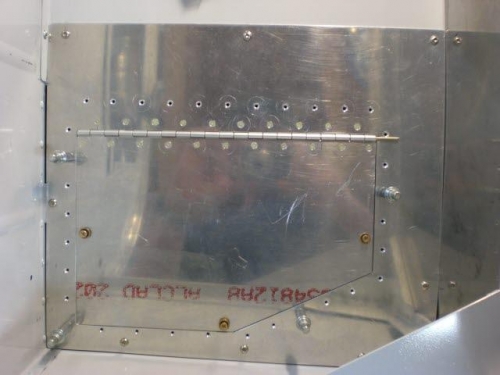 Panel totally installed and inspected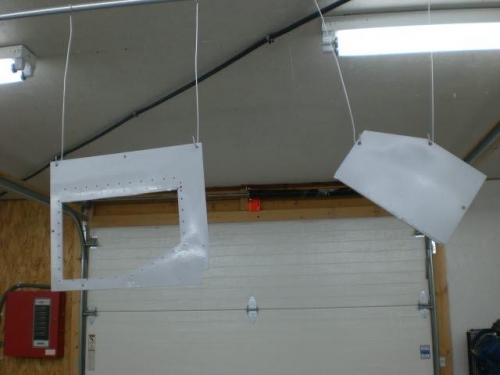 Panels removed and primed