Date: 04-06-2021

Number of Hours: 2.90

Short Description: Landing gear dolly (cont)

I actually completed the drilling of the hole location for the caster attachments tonight. Then I cleaned the steel with naptha and headed inside to put it all together.

I set the bar in place and using the axle bolt holes and some Grade 8 hardware I got it all bolted on. I then got the casters installed. I was cleared for landing and the casters touched down (smoothly).

I will put the tail wheel on and be able to move the fuselage to get the wing stand access I need. I will decide on when I need to move the airplane to the shop with the 8' garage door and put the axle and tires on prior to hanging the engine....or maybe bring it down to the airport...either way I will have the axles and tires on prior to engine hanging. But for now it will make it easier to move around while finishing other items.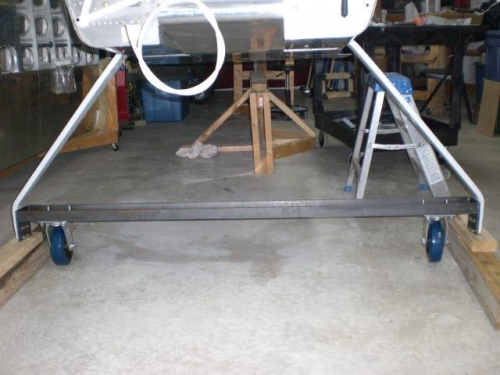 Casters attached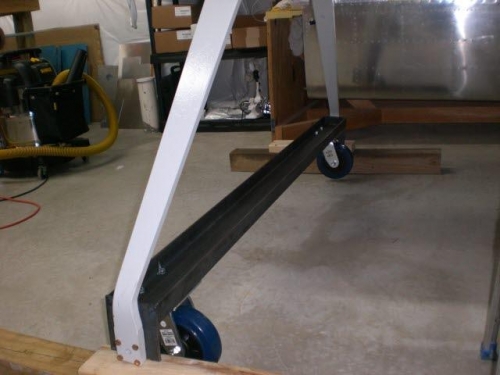 Dolly secured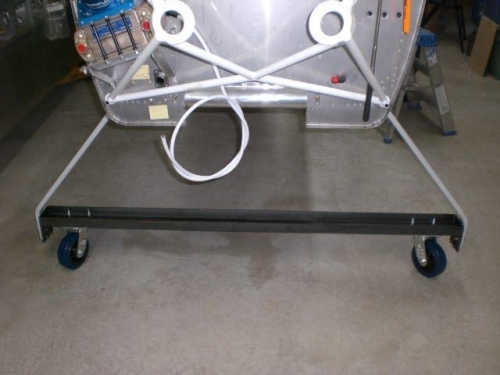 On casters