Previous Builder
Next Builder
Date: 09-12-2018

Number of Hours: 2.20

Short Description: Left Elevator - Rework

I picked up a new pipe to roll the leading edge of the elevator. I start by using a 1/2' pipe to roll the smallest section on the outboard side of the elevator. Next I use a 3/4" pipe to roll the other edges. The process is straight forward it involves attaching tape to the part of the skin that needs to be rolled and then attaching it to the pipe. Then I use a pipe wrench to twist the pipe until the metal is formed as needed. I don't show it in the picture but I use a couple J bolts to hold the pipe so I can turn the pipe and push down and away while forming the leading edge roll. Like so many things.....it seems that setting up for the process takes longer than performing the task.

It still takes some hand massaging to get them complete, but overall they came out good. Next I
clecoed the edges together. All I have to do is match drill and insert pop rivets and the elevator will be complete!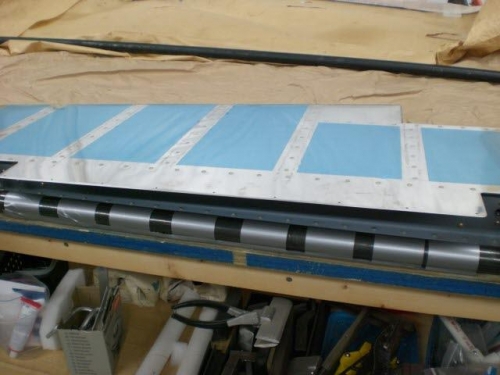 Ready to rock n roll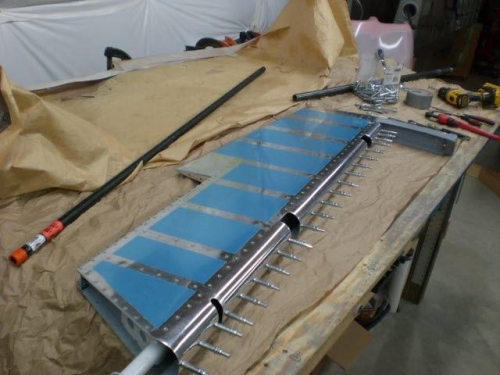 Rolled....ready to match drill and rivet
Previous Builder
Next Builder