Date: 05-19-2019

Number of Hours: 2.70

Short Description: Forward Baggage Door #7

The hinge didn't fit the opening like it should. It left a little corner of the upper door opening kind of funky. I thought about it and then texted my usual subject matter experts Rick, Rob, and Jim to get their take and see if my thinking was straight. They confirmed my suspicions.

I had to remake the hinge on the aircraft side. So I did, and I had to cut clearance on the
F-821BPPstrips on both sides of the door opening to get the hinge right. After doing that I checked the area where the door hinge would fit and further cut the clearance for the door mating hinge. The new hinge looks and fits the way it should. Thanks for the assistance guys!

Before ending the work session I checked the door fit....will have to file a little off the top part of the width. Travel again this week as I also did last week. So at least there is a 3 day weekend coming up upon my return!!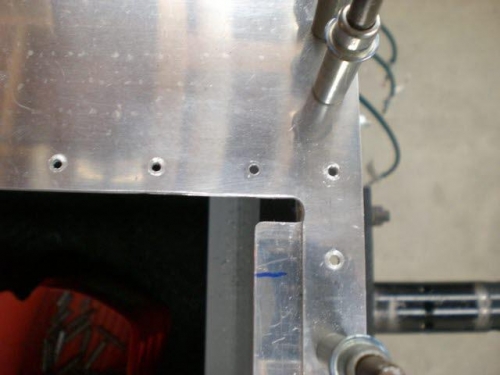 Clearance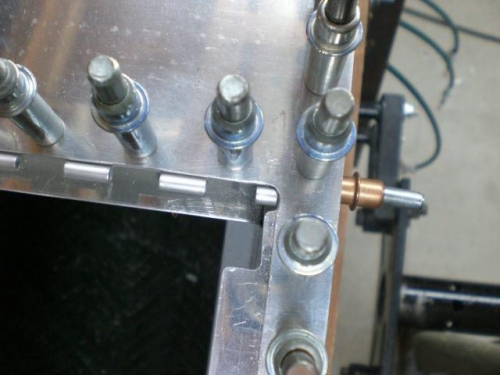 Clearance for door hinge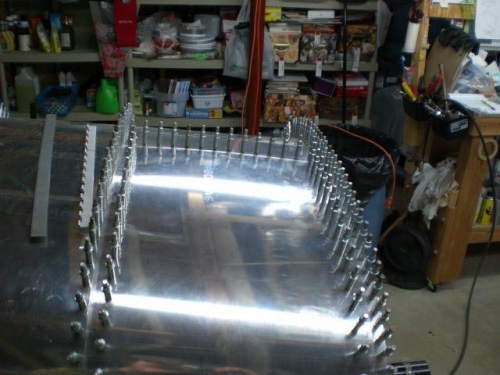 Door test fit