Previous Builder
Next Builder
Date: 08-10-2019

Number of Hours: 1.20

Short Description: Cut Canopy Slide Cap for removable spacer


I have seen that other builders do to be able to remove the canopy from the airplane without having to disassemble the multi-screw fairing on the empennage to do so. I decided the best
way was to make a small removable spacer which seemed to be the best way to approach
the issue. When you cut the rail short you must make some stopping device to restrict the canopy from sliding back too far in order that the rear of the canopy won't fall off the rail.

My friend Jim did his rail this way, and since he is done his canopy I confirmed the location that he
placed the cutout which happened to be the one I selected. I cut the section of the canopy cap out where I would make the removable tab.

I took the two halves of the rail to the shop and machined them straight. The canopy cap is made out of .062 aluminum so I machined two 1/8 inch wide tabs .032 inches deep. When I cut the cap to the length indicated by the print I had about a 2 inch piece left over. so I reassembled the two halves of the rail took several measurements with my calipers, and cut the scrap piece to size. When all that was done I filed and fit the piece in place.....the result was fabulous.

I have passed the 1200 hour on my "quick build" kit and continue to rack up the hours. I guess that's the E/AB world. My schedule is going to severely limit build time for the next few weeks which is unfortunate....but without the job my building would REALLY be limited....haha.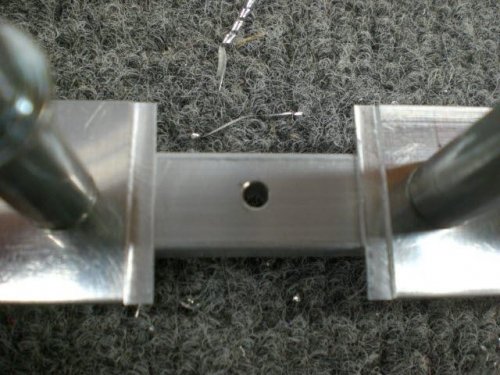 Cutout for removable spacer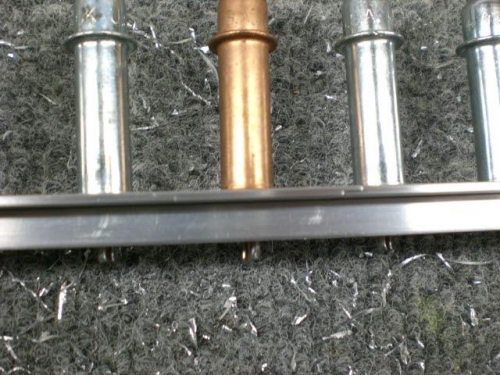 Spacer inserted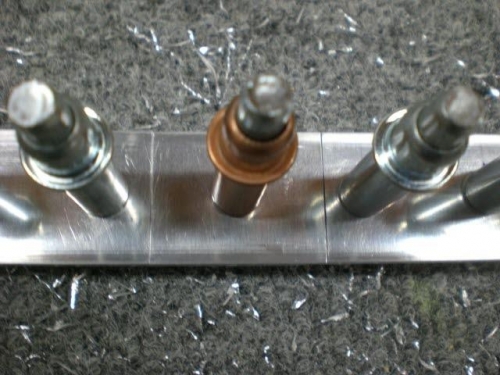 Good fit
Previous Builder
Next Builder