Date: 05-26-2020

Number of Hours: 2.00

Short Description: Mount for Voltage Regulators #3


I had mounted the regulators to the mount last session so I got the stainless steel screws I wanted and mounted the regulator mount in the electrical bay. With the regulators mounted and the center support on the mount the whole setup makes it rock solid. I designed the mount so I can remove the individual regulators without removing the entire mount. Another piece of the plane puzzle complete.

I then pulled out the wiring diagram from B&C Z-12 Single Battery with Dual Alternators print that my friend Jim told me I could get made using the PDF at Staples.....yeah....that works great instead of using a little 8.5x11 sheet! Thanks again Jim!

I have to determine where I am going to mount the rest of the items like the master contacter, battery contacter, and the current limiters and shunts.....it's the old plan out your work and work out your plan mode!

It seems with each new system(sheet metal work & riveting, canopy work, etc) or process (paint, fiberglass, etc) there is an apprehension that you feel and eventually overcome as you begin to educate yourself and dive into the process....both a fearful and satisfying feeling. I am very thankful for all the other builders that I have been able to glean information from in the process!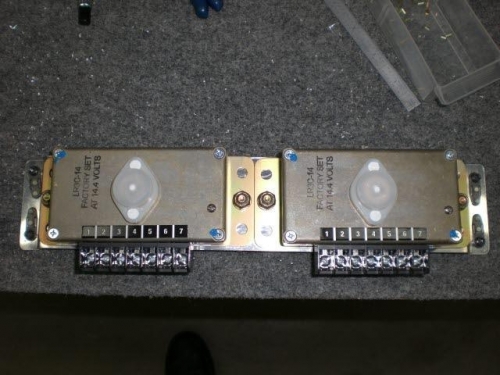 Regulators mounted to the mount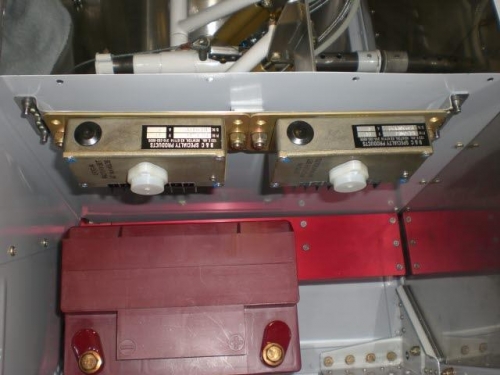 Regulators on mount and installed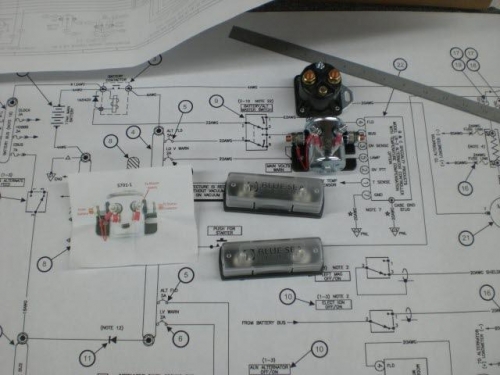 Pondering electrical hyroglifics