Previous Builder
Next Builder
Date: 10-24-2019

Number of Hours: 2.00

Short Description: Bulkhead F-605

Not a significant amount of work done today. I spent a fair portion of my free time studying drawings and the Frank Justice notes. I gathered and measured the pieces for the F-605 bulkhead asselmbly. Found a scrap sheet of .032 2024-T3 and cut the splice plate detailed in the top middle of Drawing 26.

Tweaked the flanges on F-605A to get as close to 90 degrees as I can. Cut the taper into the F-605C rienforcements. Will take them to the belt sander to smooth them out.

I had to order a pair of fluting pliers. Completion of the F-605 will have to await their arrival.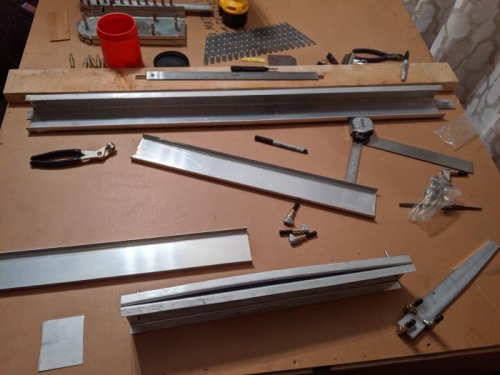 F-605 bulkhead pieces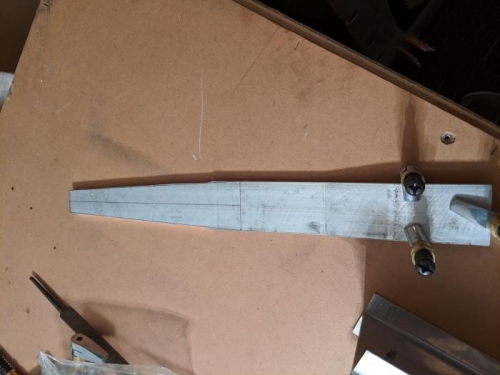 Taper cut in to F-605C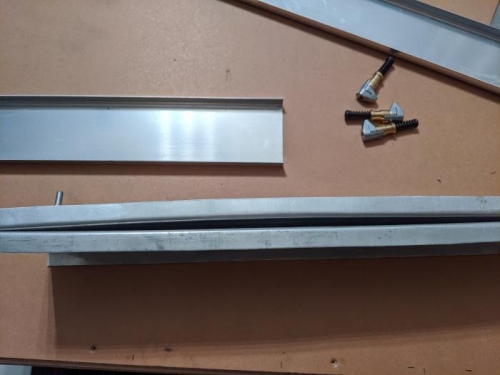 Still need to get this bow out.
Previous Builder
Next Builder