Previous Builder
Next Builder
Date: 01-20-2020

Number of Hours: 5.00

Short Description: Bulkheads and PRIMING!!!

I fixed my mistake from yesterday. I moved the 3/4 X 3/4" angle to the other side of the F-629 assembly as shown on Drawing 33. I also noticed that I forgot a small .063 aluminum spacer in the elevator bellcrank. Luckily, I already had a scrap that fit the space perfectly. All I had to do was drill it to the two halves.

I have FINALLY primed some parts. Some of the day was spent driving around and picking up connectors for the air compressor. I got everything rigged up and ready. I then etched parts using EkoEtch. I manufactured a simple down-draft box so that I can spray primer in my basement.

Stewart Systems EkoPrime has no noxious smell. It worked pretty well for priming the first parts. My goal was to get everything for the firewall primed so that I can start riveting it together. Mission accomplished!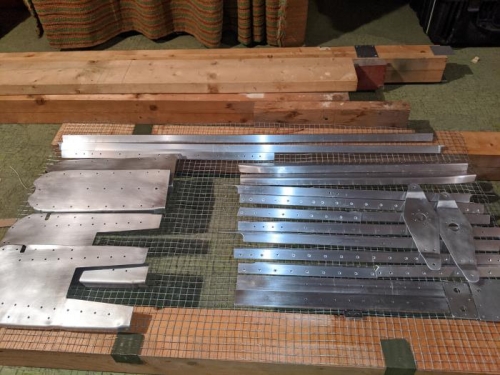 Cleaned and etched.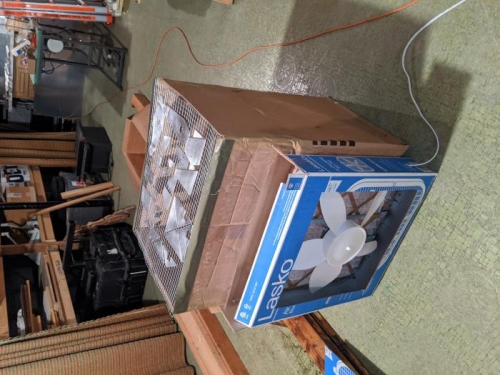 Simple down-draft box.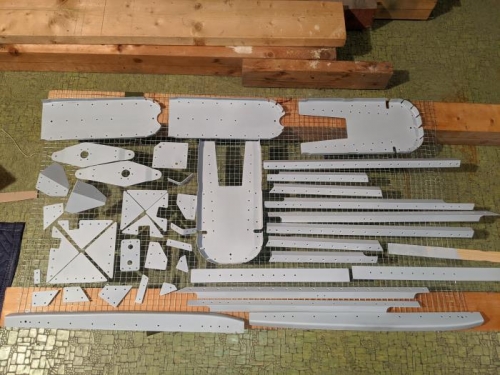 Primed parts!!
Previous Builder
Next Builder