Date: 03-22-2019

Number of Hours: 1.00

Short Description: F705 still...

The F705 bulkhead has a lot of work to be done on it!
I am almost finished with the bottom part where the seatbelt anchors and rear wing spar attaches. Now I'm working on the top where the seats are supported. You have to bend a piece of sheet with a 4 degree angle, drill a very narrow piece with very little edge distance and attach a piece of angle 1/8" off the surface. I must admit I'm not sure what all these parts are on this bulkhead for, but I'm sure I'll find out soon.
I tested the bend of the sheet on some scrap and I tried several methods and settled on hand seamers since I don't have a bending brake. I was actually surprised out well it worked.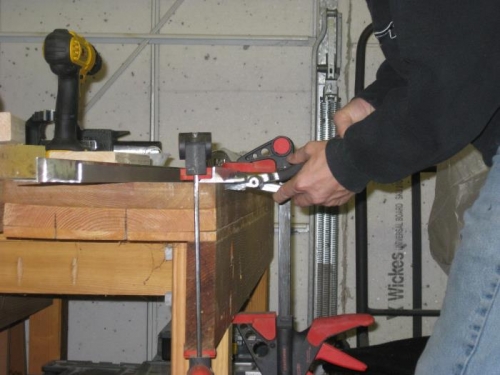 Bending set up. Piece of angle clamped over the part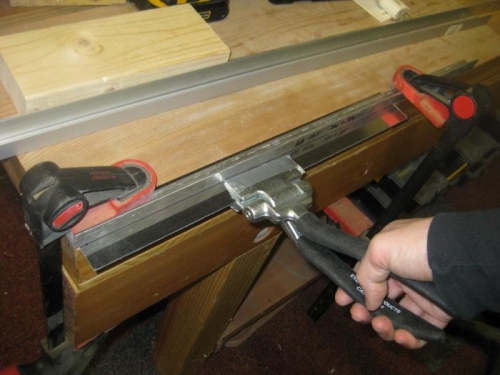 I was curious how the hand seamer would handle this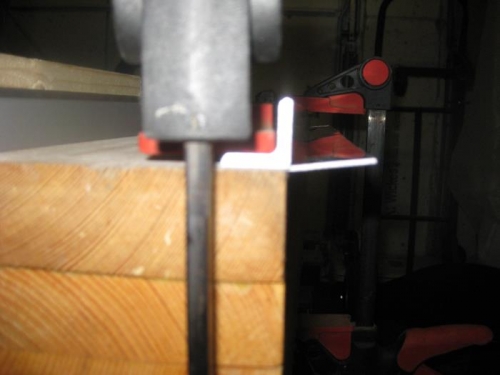 Worked great!