Previous Builder
Next Builder
Date: 06-30-2019

Number of Hours: 3.00

Short Description: Aft and center fuselage skin

Finally back in the garage after over a month off for work and getting my applications together for my next career.
Finished drilling the j-stiffners and the skins for the aft fuselage. Pulled it apart to get ready for priming and dimpling.
Started on the center fuselage by drilling skins.

Finished drilling the skins and j-stiffners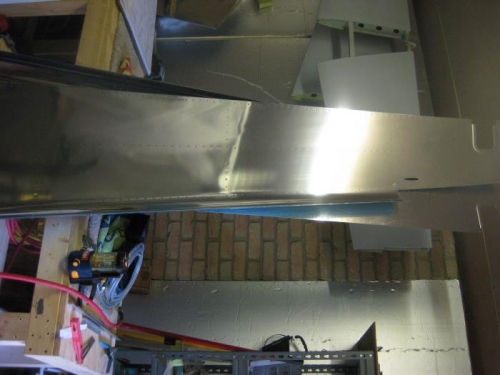 The worst part, all drilled then take it apart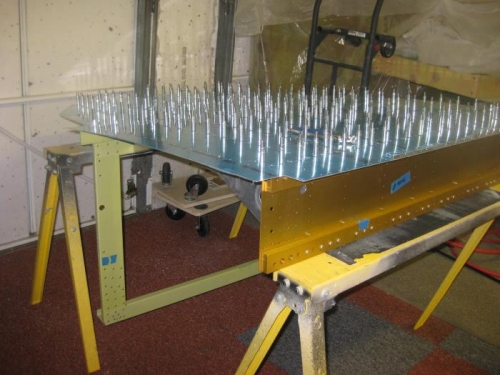 Center fuselage...up-side-down
Previous Builder
Next Builder