Date: 07-22-2018

Number of Hours: 2.50

Short Description: Room Setup and Table Build

I have been away for the past week, renewed my flight licence and checked out on a couple of planes locally.

Built a nice flat protected table to start all of the work on, top surface is covered in marine carpet in an attempt to protect the AL clad.

I have assembled all of the VS pieces in preparation of beginning all the work on the VS.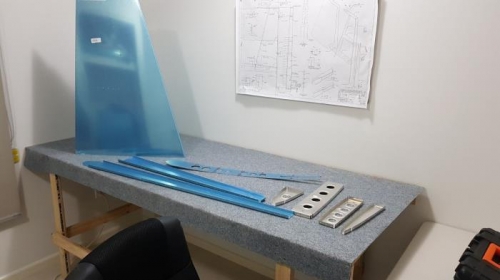 New Table - Rudder Pieces ready to go