Previous Builder
Next Builder
Date: 03-11-2020

Number of Hours: 16.00

Short Description: Attaching the horizontal stab and more tapes

Jay B., Nohelia H, Eric M, Nick R, Craig W, Dave B, Ray S, Antonio S, Pete T, and Lawson L were all present tonight.

Pete and Lawson primarily worked to attach the exhaust system to the enigne to see how the routing would affect the placement of other items forward ofthe firewall.

Jay and Nohelia worked to start fitting the horizontal stabilizer in preperation for some more control system connections and rigging.

Eric, Ray and Antonin worked on a few more finishing tapes on the rudder, and horizontal stabilizer.

Nick worked on the placement and attachment of the pitot/static tubes on the left wing.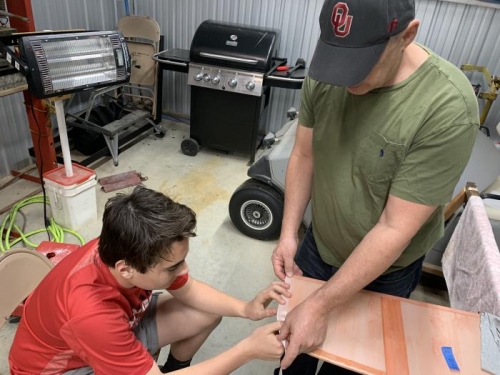 Ray and Antonin laying out tapes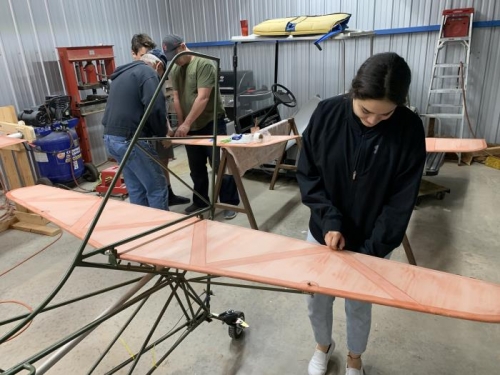 Nohelia attaching bolts for the horizontal stabilizer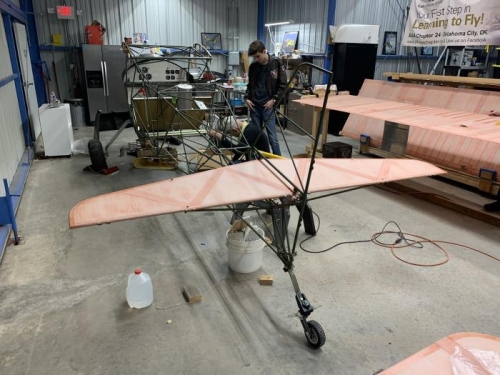 horizontal stabilizer loosely attached (we need some more hardware)
Previous Builder
Next Builder