Previous Builder
Next Builder
Date: 07-11-2018

Number of Hours: 12.50

Short Description: flaperons and brakes

Terry, Brian, Brice, Micheal, Eric and a recent young eagle, Jordan Graves (about 15). Hours 5 x 2.5 = 12.5.
Terry finish modification to and the installation to the left brake assembly.
Micheal bonded the left inboard wing locker plastic piece in place.
Brian, Jordan and I completed the shims, bolting and drilling of the right flapperon brackets (took longer than expected). We'll work on the left one after OSH. So, last night was a successful meeting, was the culmination of a lot of work on previous session that all finally came together. Check out the attached photos. We'll be at OSH from the 18th - 29th. Next Kitfox work session is 1 August.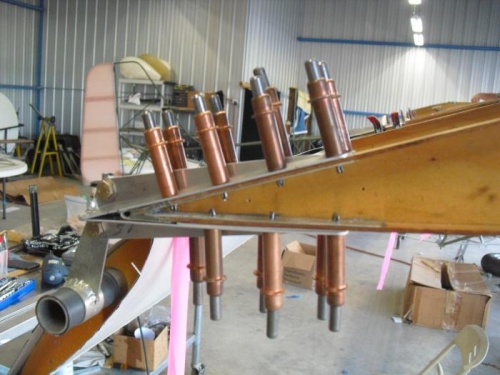 Flaperon bracket clecoed in place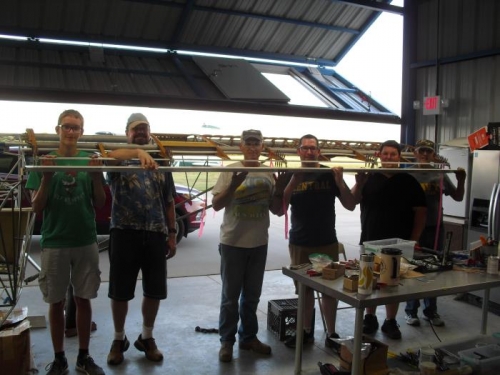 The work crew for tonight!
Michael working on bonding the sides of the wing locker.
Previous Builder
Next Builder