Previous Builder
Next Builder
Date: 01-13-2019

Number of Hours: 2.00

Short Description: Main gear installed


I rechecked the bearings to be sure they all had grease and then installed both wheels on the axle. I had to take the left side axle off because the holes in the end were vertical and they need to be horizontal. Then reinstalled.

I started working on the brackets for the wheel pants but decided to wait until after first flight to put them on. I'll have to take the axle apart at that time and install the proper brackets etc., but it doesn't make sense to do initial flight testing with the wheel pants off.

Anyway, after installing both tires, took the rear sawhorse out and let her stand on two feet. The front still has a sawhorse and the nose gear tire -- I noticed -- didn't have any air in it. So that probably has a leaky tube that will need to be replaced.

I was also the victim of bad instructions. In July I followed a step in Section 28 to add an elbow to the aft end of the brake lines. Wrong, and that has since been updated by Van's. So I'll have to buy new ferules and compression fittings.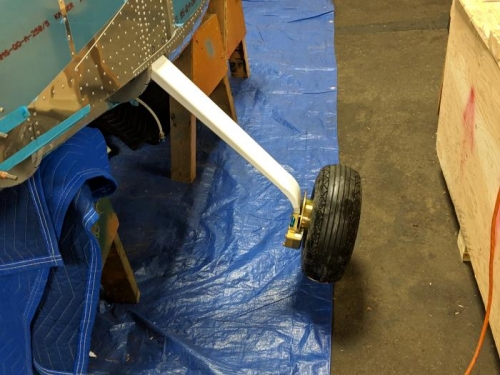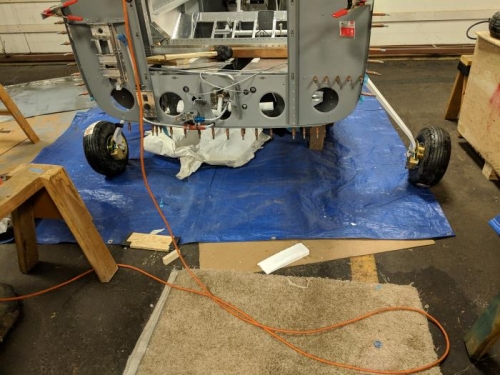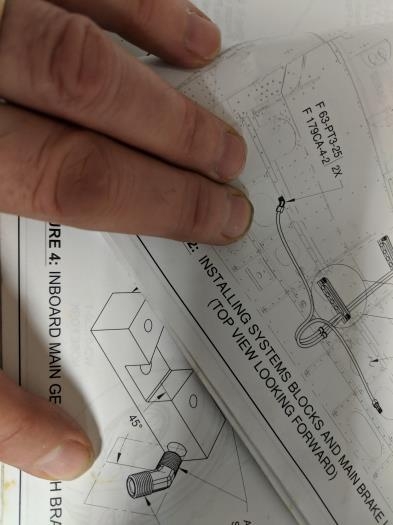 Previous Builder
Next Builder