Previous Builder
Next Builder
Date: 03-04-2018

Number of Hours: 0.50

Short Description: Check Upper Turbo Exhaust

Checking the alignment of the upper turbocharger exhaust revealed a problem in clearing the engine mount structure. With the exhaust manifold in place, fit the turbocharger with inlet gasket, flange brace, and waste gate actuator. Then fit upper exhaust without graphite gasket.
Hung a plumb bob to check inboard wall clearance. Found a half pipe diameter interference with the engine mount. Sent finding to the factory to determine disposition.
Also appears that the lower spring attachment hoops are located where the springs would contact the framing.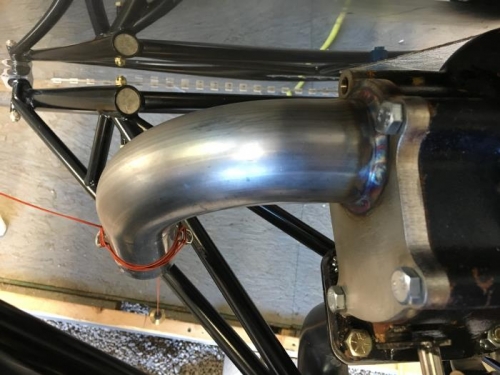 Looking from top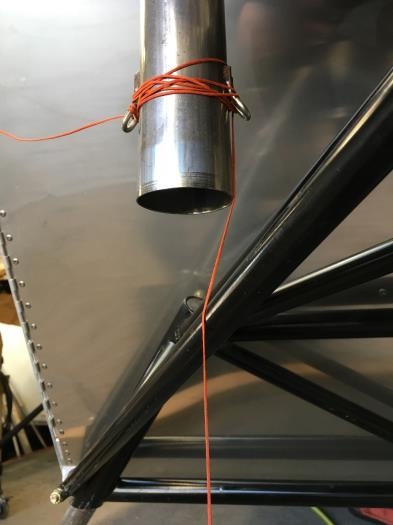 Half diameter misalignment
Previous Builder
Next Builder