Date: 11-28-2020

Number of Hours: 8.25

Short Description: Canopy assembly


Fabricate the end of the 805 rail. Modify bend to conform with the 37.5 degree angle and confirmed the bend with the plans full size template.
Measure and drill the 804 cap piece plan. (measured like 6 times to make sure even 31/32" spacing. Modified the flat cap to match the rail bend 3/4" raidius. Drill the 3/32" holes.
Set the centerline on the 805 rail and mark hole transfer. Drill press final holes. Debur and match drill out the 1/8 holes as shown for through bolts.
Mark lighning holes and drill press out the 805 rail. Counter sink the bottome rivet points and countersink the 804 top cap. Counter sink the through bolt 1/8" attachment holes.

I did add the canopy modiciation splice in the top cap. This will allow removal of the canopy without removal of the vertical stabilizer. I cut a 1 1/2" section in the 804 top cap for removal section. I set two screws for the connection of the splice piece. Drilled and tapped the connection. (that prevented riveting a platenute to the underside of the turtle back.

Prep and paint the 804 rail for final assembly.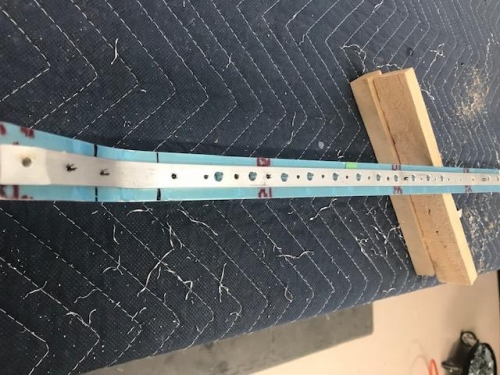 805 rail laying on top of the 804 top cap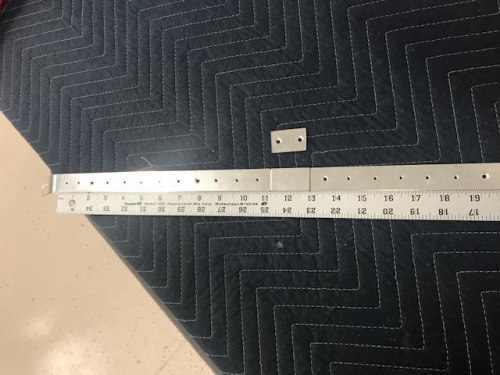 Canopy rail modification splice to allow easier removal of the canopy