Previous Builder
Next Builder
Date: 12-09-2017

Number of Hours: 2.00

Short Description: Cylinder head installation

After all the cylinders were installed and time was given for the sealer to cure, the right hand cylinder head was installed along with the hydraulic lifters, push rod tubes, push rods, and rocker arms. The recommend torque sequence was carefully followed to insure even pressure across the entire cylinder/head combination.

Although the head are my original core, they have been cleaned and resurfaced. New aircraft grade valves, springs, and rotators were installed along with a new intake welded onto the head log by SPA.

About the only thing original on my flight engine from the old car is the actuall case and the body of the heads. I'll need to install the other head, etc then set the valves. With hydraulic lifters, after the inital adjustment, no further valve adjustment should be needed over the life of the engine.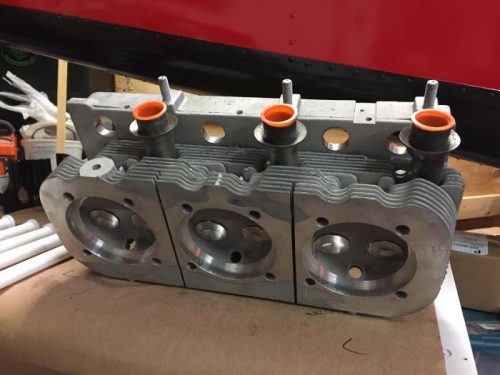 reconditioned heads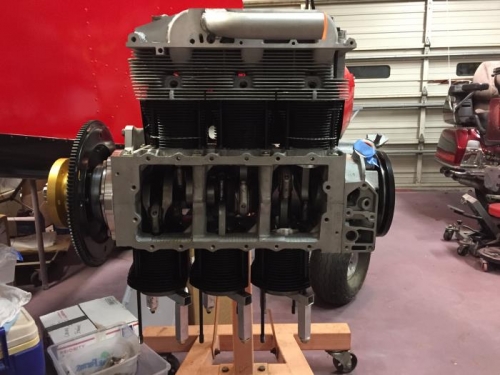 Head installed and torqued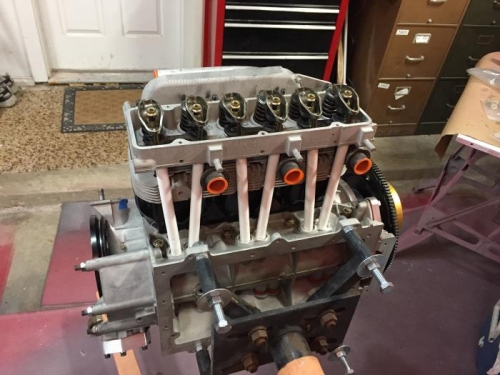 under side
Previous Builder
Next Builder