Date: 10-02-2021

Number of Hours: 3.00

Short Description: mount prop blades and adjust pitch

Manual 47-06 step 9 install props and forward hub with Cheryl's help

Manual 47-07- steps 1 - 7 adjusting blade pitch. Got set to 71.4 degrees but it chabged slightly after torquing the bolts but difference of .2 degrees max was met. Checked withe the Sensenich template and the difference was 0.05 degrees. Torqued to 19 ft.lbs. (228 in.lbs.) Installed spark plugs but did not torques because they need to be removed again for oil purge.
NOTE: Loosened front bolts on one side to reset the pich and retightened the bolts. Checking to see if the Nord-lock washers may be used again or may order some.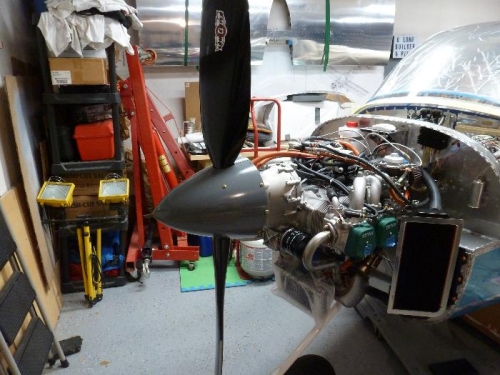 prop mounted and torqued