Date: 03-16-2019

Number of Hours: 0.00

Short Description: Panel prep for paint.

Jeanne and I sanded entire panel and Jeanne did the door sides and door post panels. Ready to paint but now we have to wait for that until the plane can be moved out of the big hangar. I identified and sandblasted a bunch more small parts.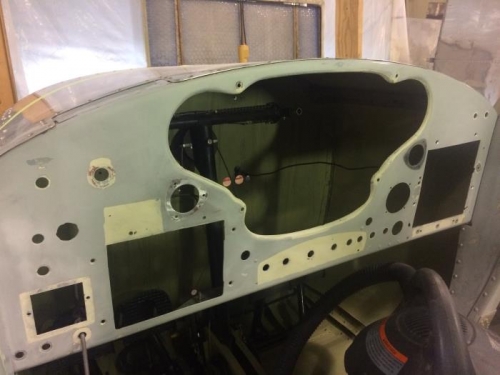 Panel sanded down.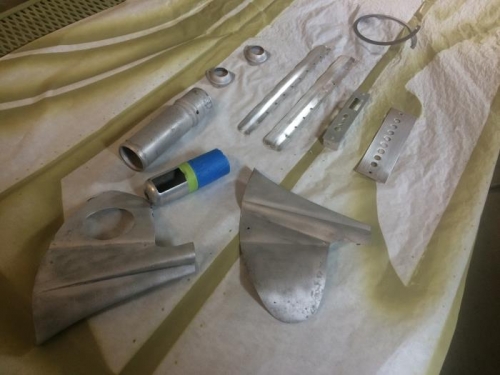 More pieces to be primed.