Previous Builder
Next Builder
Date: 09-02-2019

Number of Hours: 4.00

Short Description: Replace Alternator Bracket Bolt

The last item on the DAR list was to replace the bolt for the alternator bracket with a longer bolt. This is the only metric bolt on the aircraft, 13mm. Sourced a longer bolt form the aviation department of Auto Zone. Drilled the bolt head for safety wire (which of course required a separate trip for new 1/16" drill bits) ... Removed the existing safety wire and bolt. Installed the new bolt, tightened and safety wired. The new bolt passes through the alternator to the forward side of the alternator.

Completed the day by re-installing the pilot floor, seat ramp and right console panel. Installed the rear and front seat, and front seat belts. Finally, re-installed the lower and upper cowl, then lastly the spinner.

Aircraft is ready for first flight… Now I have to get ready!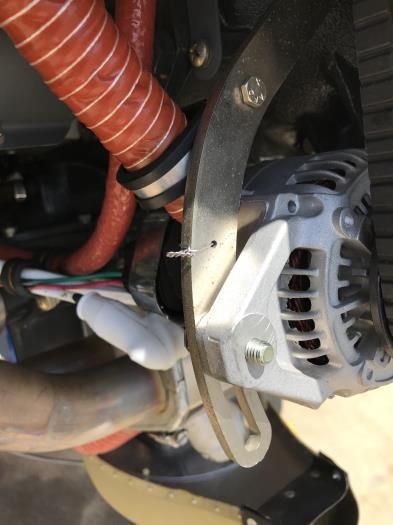 New Alternator Bolt with Safety Wire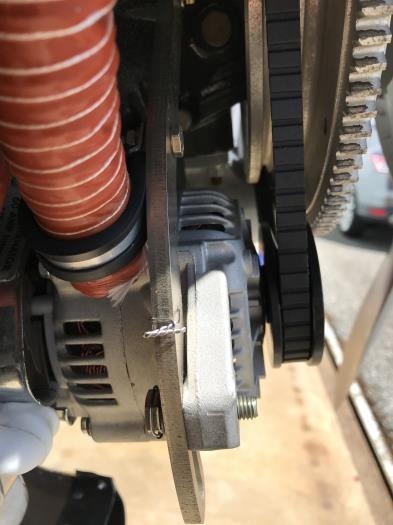 Side View
Previous Builder
Next Builder