Previous Builder
Next Builder
Date: 12-03-2018

Number of Hours: 2.00

Short Description: More HS and VS Fairing Work


The HS tip fairings are ready for trimming after fitting to the end of the HS. Marked the aft trim line to get a nice straight line and clear the elevator counter balance tip. I will use balsa to create a cap for the open end, placed about ¼" inside the fiberglass tip, then epoxy the exterior to create a concave shape enabling clearance of the elevator counter balance tip.

For the VS/HS intersection fairing, I removed by sanding the epoxy from the previous VS//HS fitting, which separated the fairing at the leading edge for about 6" where in common with the HS. Re-installed the fairing, then applied more epoxy and glass cloth and let set overnight.

After setting, removed the fairing and began filling and sanding to get a nice smooth finish for the intersection of the HS and VS. There is a bit more work needed where the fairing overlaps the front edge of the HS, but otherwise the fit is much improved and now flush with the fuse.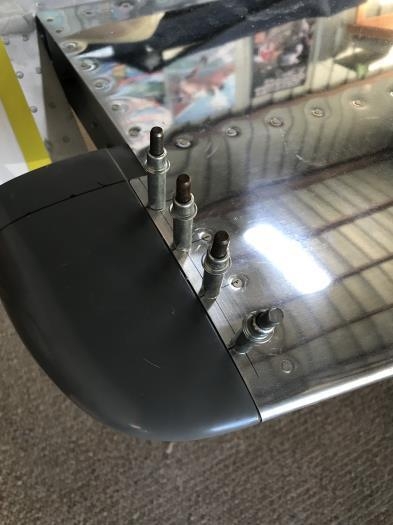 HS Fairing clecoed in place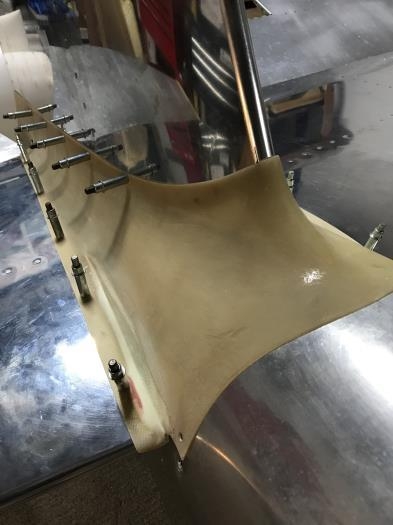 HS/VS Fairing right side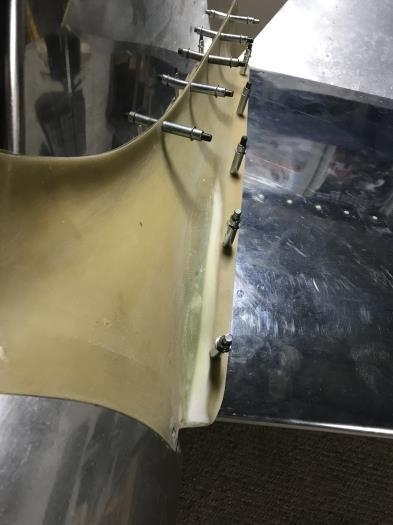 HS/VS Fairing left side
Previous Builder
Next Builder