Previous Builder
Next Builder
Date: 04-03-2018

Number of Hours: 2.00

Short Description: Top Cowl Air Inlet Ramps


While re-reading the construction manual for the cowl installation, I discovered why there are two fiberglass ramp looking things in my parts bin. The manual says they are 'critical' for proper engine cooling, so it seems wise to install these now.

These are installed on the interior of the upper cowl behind the ram air inlet to smooth the air flow coming into the engine. The process is to locate the ramps, trim as needed, then drill and clecoe the ramps in place, but only after the cowl is installed on the airframe to ensure the upper and lower cowl meet. Both are a bit flexible until the ramps are epoxied in place, then the upper cowl becomes rigid.

I measured the width of the cowl opening, and drew trim lines based on the location of ramps in relation to the engine baffle already installed. I trimmed the ramps and place on the engine to get an idea of how much more trimming is needed to ensure the air seal on the engine baffle will work with the ramps in place. I think I will need to drill and clecoe the ramps to the cowl air inlet, but not the top of the cowl, prior to installing the upper cowl, because I don't see how to do it otherwise since both the upper and lower cowl need to be in place prior to locating of the attach points.

At some point the ramp is located and epoxied in place.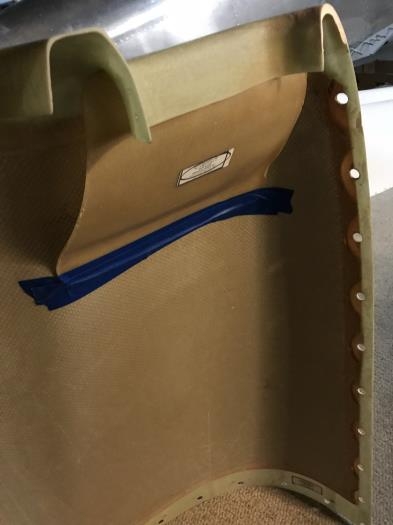 Upper Cowl Internal AIr Ramp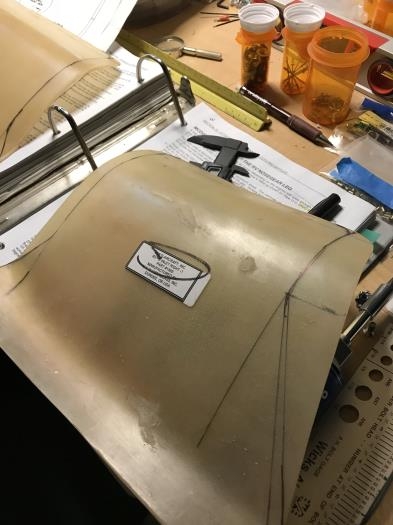 Initial Trim Lines Marked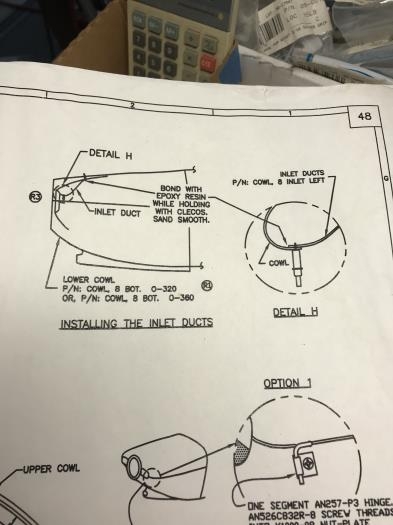 Missed this earlier
Previous Builder
Next Builder