Previous Builder
Next Builder
Date: 07-09-2020

Number of Hours: 6.00

Short Description: Preparation of Spar Caps

Since I now have an outer spar, and some fiberglass wingtips that I got from Dick Eaves years ago, I laid both on top of my RV-4 wings for comparison. People often joke with me about how small the wings are on my RV-4, but the wings of the Nexus are REALLY small.
Image 2 shows the main parts needed for an outer wing spar. After cutting out the parts, the edges need to be smoothed so that there are no tool marks. Also, the corners need to be broken, then the entire cap needs to be scotch brighted. (with the alclad coating removed, caps that are not in fuel) will need to be primed.
Doing the filing, rounding and scotch brighting is a bit time consuming.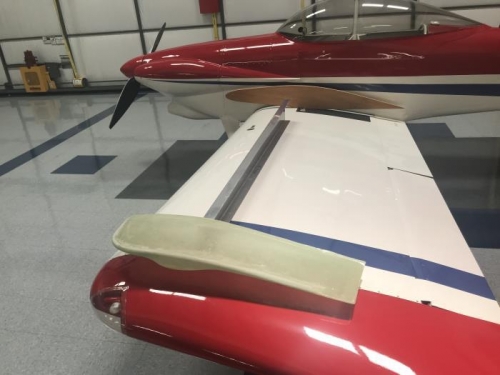 RV-4 vs Nexus Wing Comparison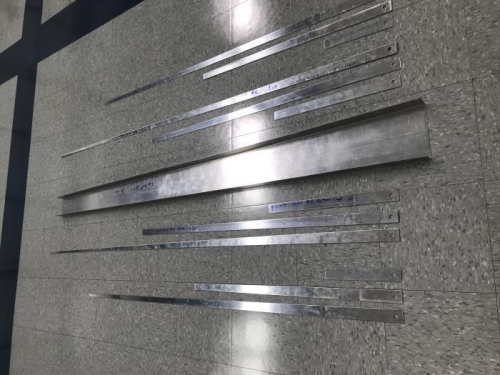 Outer Spar Parts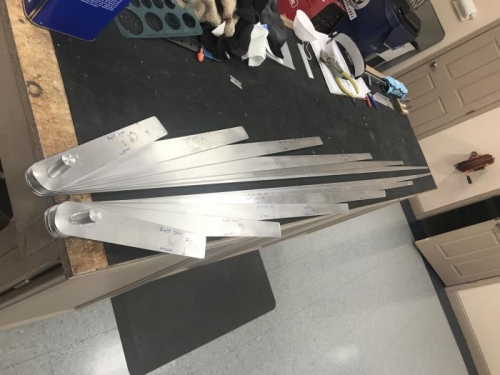 Smoothed and rounded caps
Previous Builder
Next Builder