Previous Builder
Next Builder
Date: 07-26-2020

Number of Hours: 1.00

Short Description: Air vent inlet Part 2

Image 1 shows the fairing with the vent rivetted in. I used RTV to seal the gaps between the inlet and the fairing to prevent losses. Image 2 shows how the NACA inlet gets connected to the 1" hose adapter on the fuselage with flexible black SCAT tubing. The sharp turn in the tubing will obviously further reduce the velocity of the incoming air, but again, lets see what we get at 60 knots (and up). Image 3 gives a better perspective of the angle of the inlet v. relative wind. I am hopeful that I'll be pleasantly surprised, and again, an exterior scoop can always be added later.

NACA inlet revetted onto fairing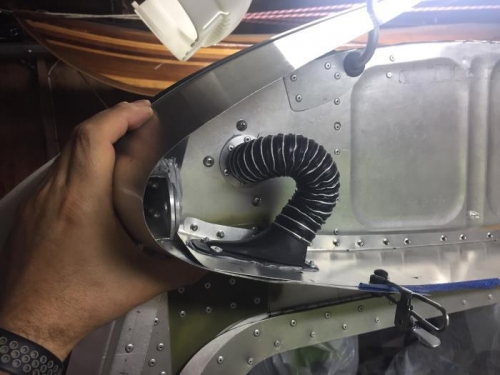 SCAT tubing connection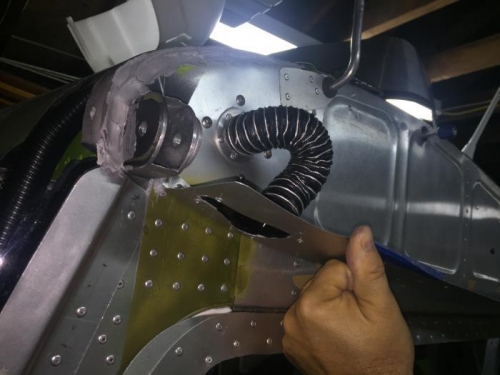 will it work?
Previous Builder
Next Builder