Previous Builder
Next Builder
Date: 10-27-2019

Number of Hours: 3.00

Short Description: registration numbers Part 2

After 6 coats of lime green over the letters, I ended with 3 coats of the clear UV protectant latex sealer. I was finally ready to pull the mask, but I was nervous about how well the latex stuck to the primer, and whether it would withstand the mask removal without scoring the junctions with a razor prior to removing the mask.

The moment of truth (Image 1) revealed that the mask could indeed be pulled leaving a wonderfully sharp edge on all the latex edges.

I love the final result....it was well worth the $70 for the mask.

I'll be keenly watching for how well the epoxy primer performs as a substrate compared to the water based latex primer I used on all the other surfaces.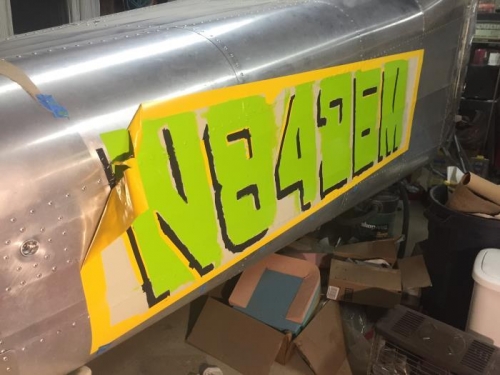 getting ready for the final reveal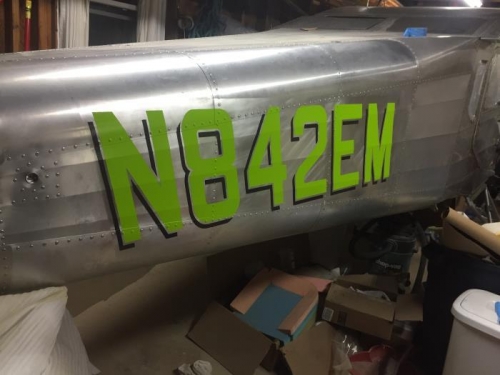 very happy with the result
Previous Builder
Next Builder