Previous Builder
Next Builder
Date: 09-29-2019

Number of Hours: 7.00

Short Description: Attachment of Ribs to Right Ruddervator - Part 1

Measured and drilled #40 pilot holes for 4 ribs and right ruddervator (25 holes each)


Outer Rib - Located on the outside of ruddervator.

Middle Rib - Located 19 inches from above inwards.

Inner Rib - Located 37 inches inward from the outer rib.

Root Rib - Located flush with inner part of ruddervator, closest to the fuse.

The inner rib and ruddervator was updrilled to #30 drill size together.

Found that using a drill bit that was much smaller that the pilot size made it much easier to deal with wondering drill head.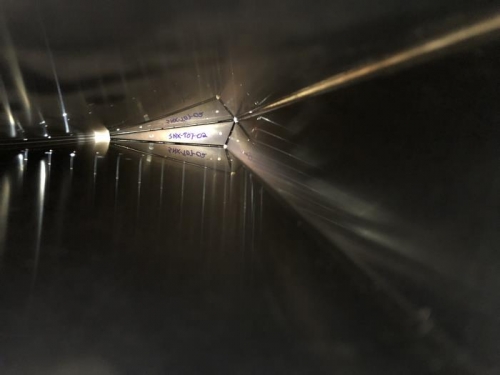 Inner Rib from outside of ruddervator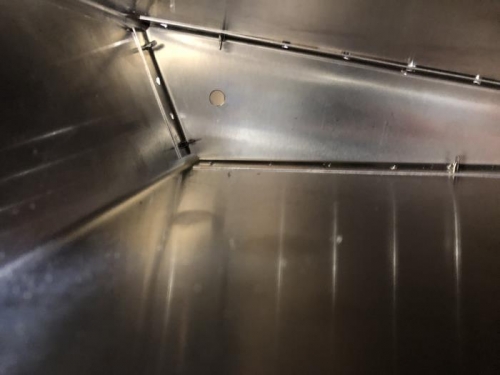 Inner Rib from center of fuse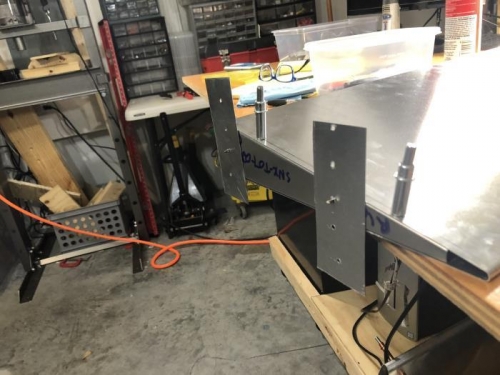 Jig used to hold rib flush w skin
Previous Builder
Next Builder