Date: 09-19-2018

Number of Hours: 2.50

Short Description: Installed left fuel tank to wing


As I had done before on the right fuel tank, I drilled out all of the AN3 bolt holes to .201" to allow a little bit of play for tolerance. On the tip end, the two bolt holes are off on both wings so I drilled these out to .230". I cleaned off all of the sealant on the spar from the temporary installation.

I attached the left fuel tank to the wing with 4 5/32" clecos, installed all of the 1/8" clecos on the leading edge skin, and installed all of the AN3 bolts with loctite 277 and torqued to approximately 25 in-lbs. I then installed the rest of the clecos, riveted the 1/8" rivets first keeping the skin as flush as possible, then I riveted the trailing edge step with 5/32" rivets.

Because of the pre-drilled holes on the leading edge spar bracket did not line up properly on either wing, I matched drilled these holes to 3/16", and then ran a piece of emery cloth sandwiched to a shim in between the two skins to deburr the holes, and then installed the 3/16" rivets.

Fuel tank installation complete!!!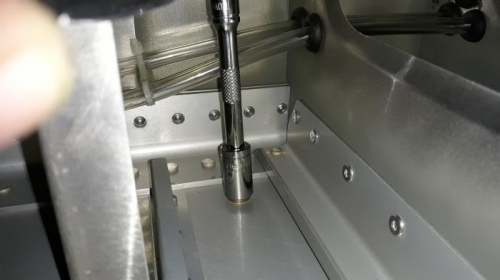 the tightest space for bolts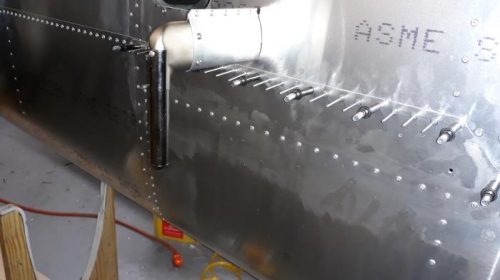 1/8" rivets in, installing 5/32" rivets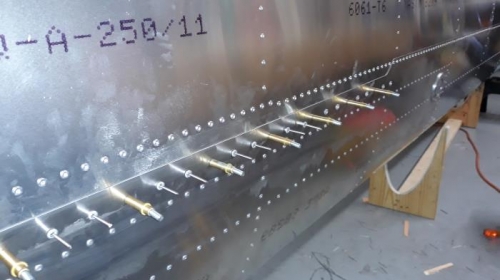 installing 3/16" rivets