Date: 03-21-2018

Number of Hours: 1.50

Short Description: Almost finish rear spar

Well, I contacted Zenith, and they were aware of the spar splice plate issues, so they're sending me new ones. Yay!

So, I riveted what I could on the rear spar, leaving only one rear rib and the splice plate itself un riveted. Also drilled holes for, and riveted the cable tie locations to secure the cable assembly for the wingtip lights/strobes

Took some time and unpacked the lower storage shelf of the workbench to pull out all of the upper and lower wing skins.

Have been studying the pictorial assy guide book as well as the HomeBuilt Help videos on skinning the wings.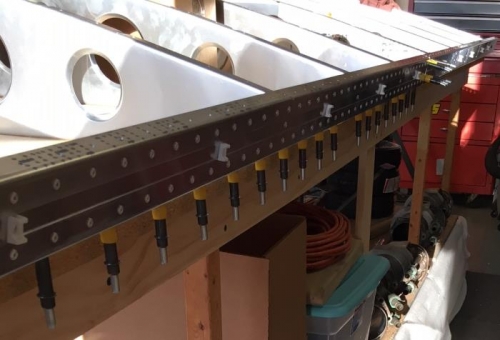 Rear spar riveted; cable ties in place
waiting on new splice plate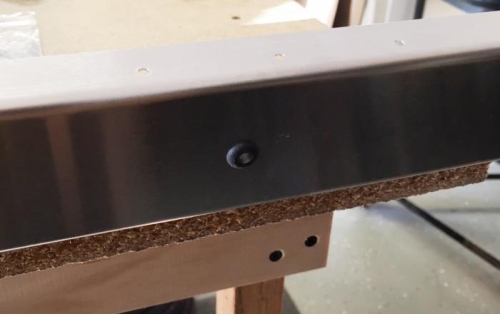 AeroLED wingtip light wire hole/grommet