Previous Builder
Next Builder
Date: 07-06-2018

Number of Hours: 3.30

Short Description: Rivet Upper Skins

Tedious. Not much to describe. Jsut 100's of rivets.

Riveted the main spar, then the nose rib skins, then the aft rib skins & trailing edge skins.

Did not rivet the fuel tank bay upper skin - still have to assemble the tank, insulate, etc.

Did not rivet the root skins - either the nose or aft, since I still have to fit some angle pieces for the slope / compound curve.

One issue is that the riveter jammed. Could not pull off the rivet; put some extrusion between the rivet head and the riveter, but they slipped and really messed up one hole on a nose rib. Talked to Zenith and they suggested cleaning up the hole, stop-drilling 2 cracks, and then putting a patch over it. Had to use an A6 rivet (center of the patch) to fill the hole that was now oversized. I'll just say it's a special location for an aux static port!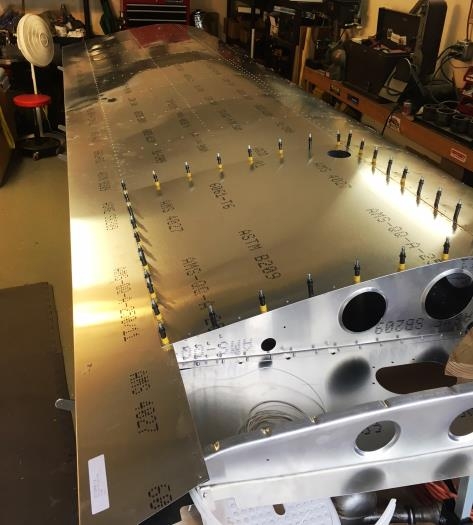 Left Wing riveted except fuel tank / root skins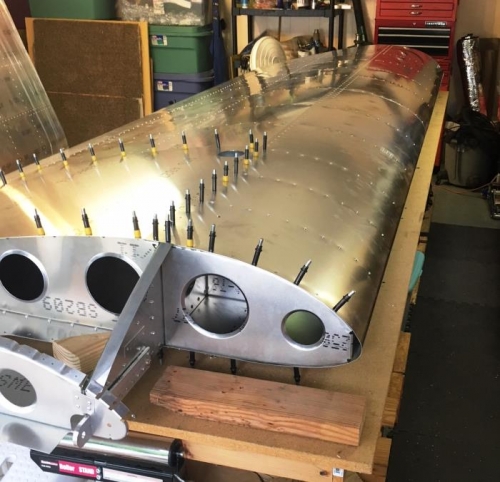 Riveted all except for fuel tank / root skins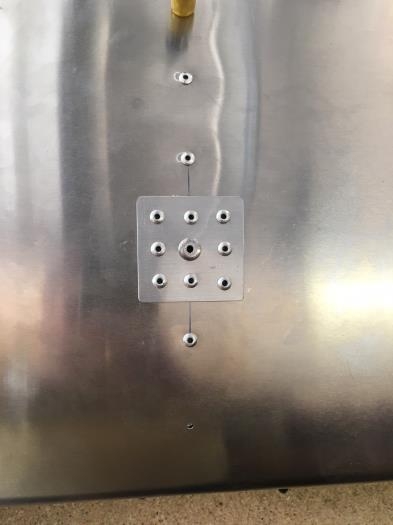 Ooops patch
Previous Builder
Next Builder