Date: 06-22-2018

Number of Hours: 2.00

Short Description: Spar Repair / Skin


Well, it's been awhile. A LOT of frustration, plus I was out of state for several days.

Back when I was working the right wing, I messed-up the root nose rib trying to fix stress cracks. I used the left wing skin since they were identical, and ordered a new one for the left wing.

In the interim, I messed up the left wing a little bit; the aft skin is slightly skewed on the main spar, which now results in the root nose skin holes (predrilled) not lining up. I've contacted Zenith and will attempt to obtain a skin without the spar holes drilled.

That skewed aft skin was not much of an issue except for the last hole on the outboard section of the main spar extrusion. In pic 2 below, you can see the one hole dangerously close to the edge. After speacking with Zenith, they suggested drilling a new hole at a legal distance from the old hole, and cutting-back the spar extrusion so that no rivet would go thru the last hole. I mod'd their suggestion a bit. Instead of cutting the spar squarely, I filed an oversized notch. I then made up a little jig so I could put an A5 rivet in some metal to get it expanded to the full diameter to check the notch to ensure a "make pretty" rivet thru only the skins would not contact the spar. Pic 3 below shows the resulting notch with a "test" rivet.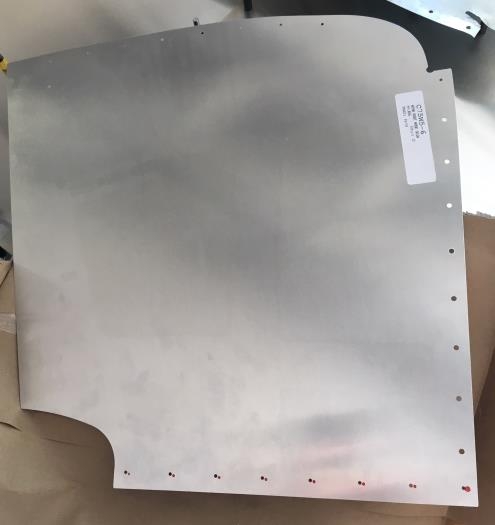 New skin marked with prob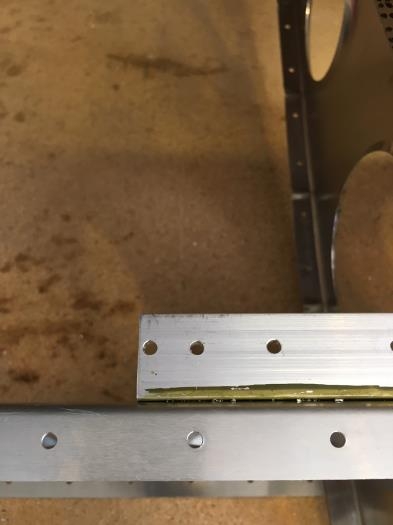 old hole too close to edge; new hole drilled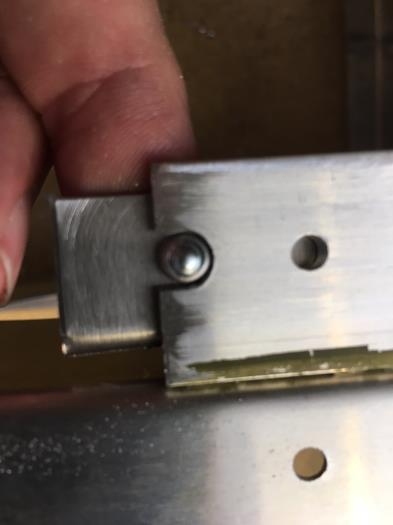 no interference