Date: 07-06-2020

Number of Hours: 6.00

Short Description: Oil Cooler Mount

Plans:
1. Mount the oil cooler.
Status: Complete. Testing of the oil cooler started today. Overall the initial tests are positive. No oil leaks were observed under light load (3000 RPM). Temps are noticeably lower however these tests were with the engine compartment open. Testing with the cover installed still need to be performed. The coolant temperature however appears to be higher. This is likely due to a reduced coolant level that needs to be corrected.
2. Apply surface tapes to the upper wing surface.
Status: Complete. The surface tapes are in place. Perimeter tapes come next.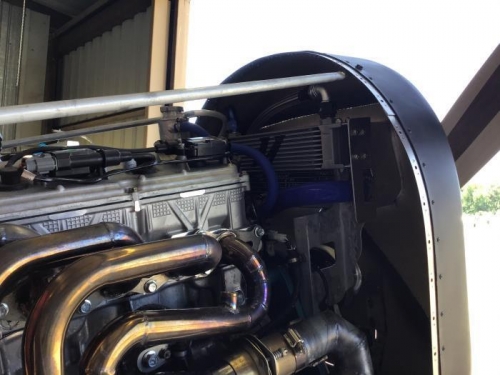 Oil Cooler Mount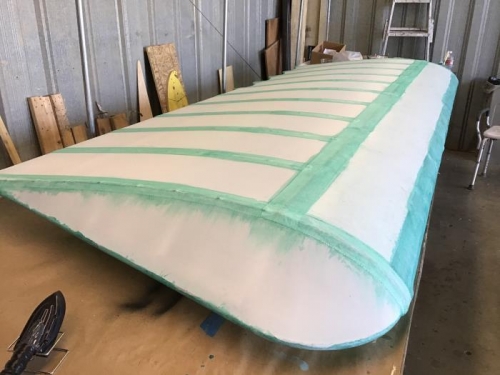 Upper Surface Tapes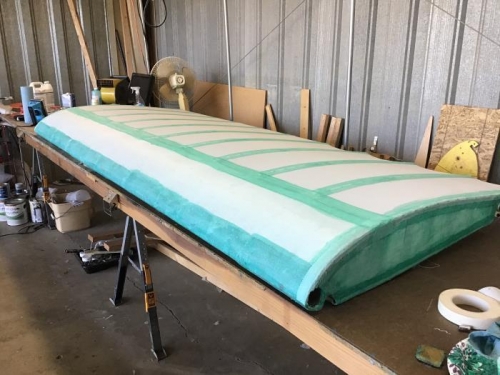 Upper Surface Tapes