Date: 02-27-2020

Number of Hours: 4.00

Short Description: Lower Engine Compartment Cover


Plans:
1. Add a blister to the engine compartment cover to make space for the Throttle Position Sensor (TSP).
Status: 90% complete. Since the blister was created by hand shaping with a hammer it looks rather lumpy. I have been working JB-Weld into the low spots to even out the contours. It is looking much better but could use some more attention. After paint, it should look reasonably good.
2. Add an airflow diverter to the lower panel.
Status: Complete. The function of the diverter is to lower the air pressure at the exit of the engine compartment. Passing air flow is forced to change direction, much like an airfoil, its speed should increase and consequently lower the air pressure. This should improve air flow out of the engine compartment and through the radiator. That's the theory anyway. Unfortunately the location, shape and size are guesswork. Alternatively, prop wash could effectively block air from exiting the engine compartment reducing airflow through the radiator.
3. Add plate nuts for securing the engine cover sides to the lower cover.
Status: Started. The locating holes have been drilled. Aircraft Spruce has no stock for the nuts at the moment and back ordered them for me.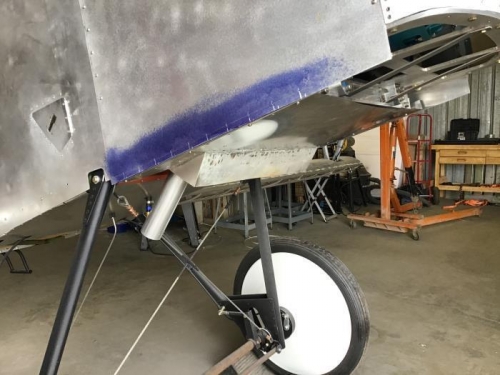 Lower Cover Airflow Diverter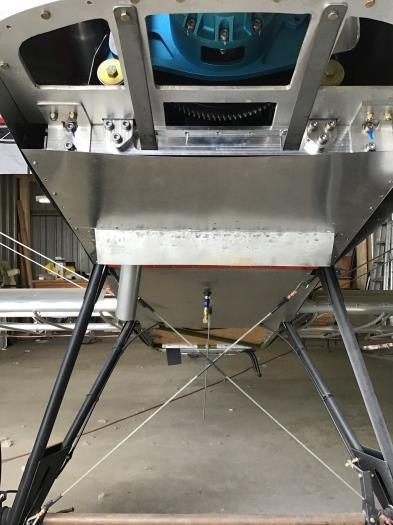 Lower Cover Airflow Diverter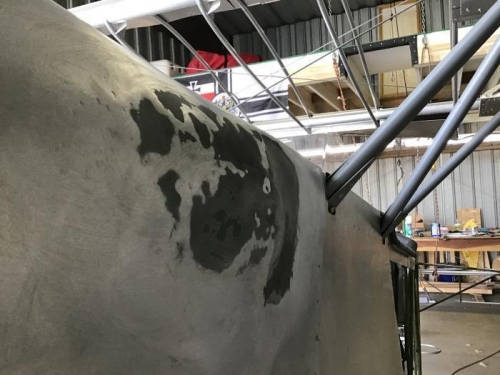 TPS Blister with Filler