Date: 01-21-2021

Number of Hours: 4.00

Short Description: Wing Trim Plates, Battery Switch & Seam Ribbon

Plans:
1. Complete the installation of the upper rear trim plates.
Status: Complete. The covers fit well and the paint held up to handling although I did not push my luck using masking tape.
2. Apply wood veneer and test fit the boost battery switch.
Status: Complete. Wood veneer matching the rest of the instrument panel was applied and the switch temporarily installed. A quick pilot test fit found no interference with my leg. It will need wiring next. I will pick a battery of appropriate weight to achieve the desired balance later.
3. Fabricate seam ribbons for the electronics bay cover to match the engine compartment seams.
Status: 50% complete. These aluminum ribbons will cover the seams where the side panels meet the electronics bay cover. They will follow the same line as those on the engine compartment cover previously. Today the ribbons have been rough cut and painted.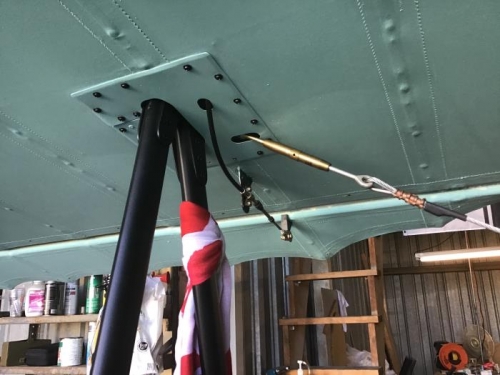 Right Upper Wing Rear Trim Plate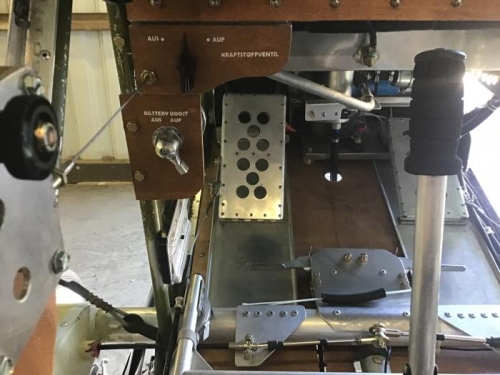 Boost Battery Switch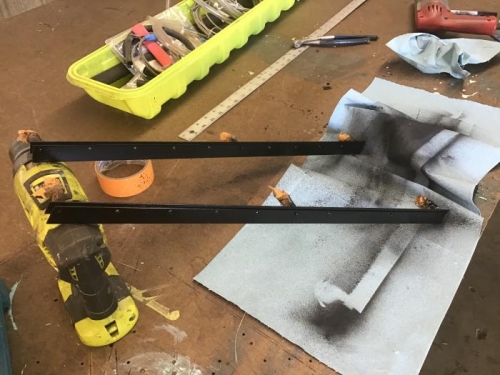 Electronics Cover Seam Ribbons