Date: 11-19-2017

Number of Hours: 0.00

Short Description: Lessons learned #1


First, a bit about myself. I'm an aircraft structural analyst at Boeing currently specializing in writing repair manuals on the 777 and 787 models. I've been involved on the engineering side of aircraft for a long, long time, but I didn't have much experience in getting my hands dirty and actually building some of the things I've engineered. I know what acceptable aircraft structure looks like, but until recently I didn't know which end of a rivet gun to hold. I thought it would be a good idea to capture any epiphanies I stumble upon as I move forward with this build. It might be useful for other novices to read my mistakes so they might be avoided.

In no particular order:
1. Wear gloves when deburring parts with the Scotchbrite grinding wheel. I ground away a portion of a fingerprint learning this tidbit. Yeah I know. I'm an idiot.
2. Carpet on your nice EAA workbench is great, but when drilling or deburring put down some butcher paper or the like to prevent the shavings from embedding in the carpet. They'll scratch your parts and it's somewhat tedious to vacuum them up as they don't want to let go of the carpet.
3. Drill stops are great for not marking up your part by breaking thru and hitting the other flange with the drill point. However, the drill stop itself WILL mar the top of your part when it contacts it. Choose where you use drill stops wisely! Only use it when you absolutely must not damage the detail below where you're drilling.
4. Mark off each step in the manual as you finish it. I've been putting the completion date next to it as well. If you take a break for a while it's a lot easier to figure out where you left off when you return to that page. Don't be afraid to be wordy here! More is better in this case.
5. Countersink microstop cages are great for consistant c'sinks, but the ones with the metal foot can damage the sheet around the hole due to vibration during drilling. Spend the extra couple of bucks to get microstops with a plastic protective foot.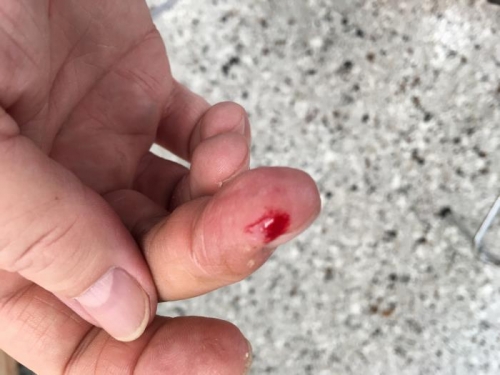 Scotchbrite grinding wheels go thru aluminum fast and human skin faster!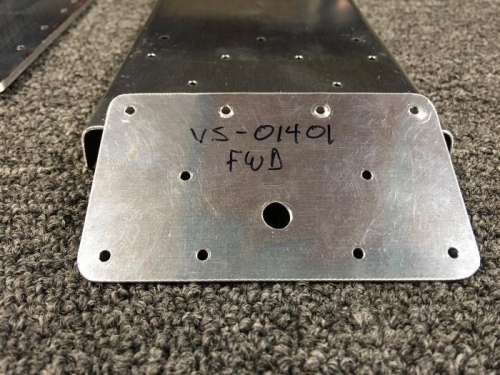 Drill stops can mar the surface of your part. Note the three holes in the top row.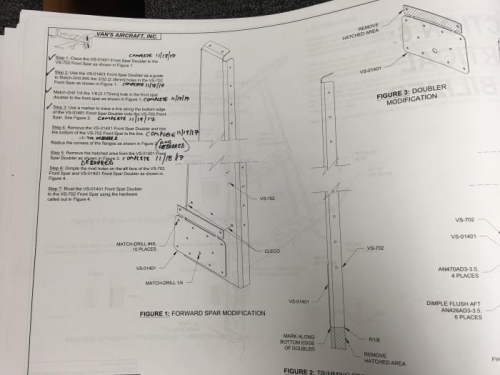 Mark off the steps as you complete them.