Date: 03-20-2018

Number of Hours: 1.00

Short Description: Fixing the Bad Dimple and Shear Clip


I asked our AOG team about drilling out blind rivets, but they never use them so no luck there. I thought about the issue for a bit and realized they have a ready made pilot hole exactly on center. This might be much easier than I thought.

I drove a blind rivet into a piece of scrap and tried to drill it out. It was much easier than drilling out a solid rivet. The hole wasn't even touched! I reinstalled the clip in the proper orientation.

The munched dimple was trickier. It was hard to center on the head because it was a bit mangled. I eyeballed it best I could and started drilling wth a #42 drill bit. Turns out the rivet was slightly shanked due to the twisting. Because I used a smaller drill bit I didn't hit the hole, but it certainly wasn't on center. I continued with the drill using it as a router to clear out the hole while at the same time trying not to touch the bearing surface.

After about 10 minutes of slow going I managed to get the rivet out. Fixing the twisted dimple was simple though. I just put it back into my dimple press and gave it a couple of squeezes. I reinstalled a rivet, being extra careful to stay fully on the plate this time. The final result was something I can live with. You might not even notice it without looking closely. The inside is almost perfect.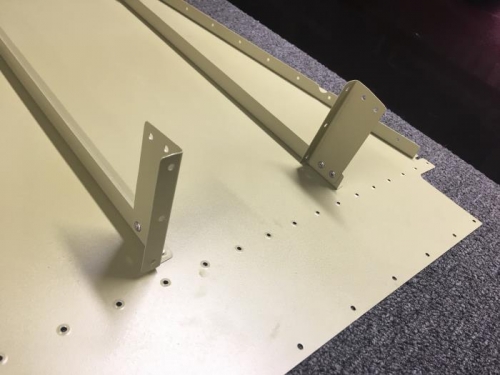 Oops! This was a simple fix fortunately. Blind rivets drill out very easily.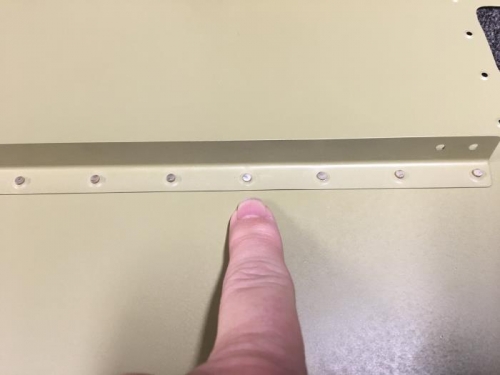 Bad rivets drilled out and replaced.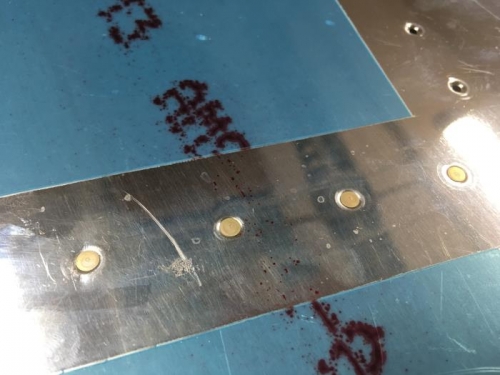 You can hardly tell which dimple was bad after a re-squeeze (it's the left one).