Previous Builder
Next Builder
Date: 05-01-2017

Number of Hours: 4.25

Short Description: Painting Fiberglass Canopy Interior

Painted 3 coats of Sherwin Williams paint on the canopy interior.

Added 2 fluorescent lights inside the painting area to improve visibility.

Started painting using the 1.8mm syphon gun, but found it was pulsing. Determined that this was due to an air leak at the nozzle screw fitting. Removed the nozzle and added pipe dope to the threads and reinstalled it. This fixed the problem. (There are no gaskets on the nozzle with this gun - not a good design.)

After applying the first coat, went to lunch. After lunch, applied a second coat of paint. Waited a 1/2 hour and then applied a third coat of paint.

While waiting between the 2nd and 3rd coats, used the new reamer to ream out the main gear legs to the proper bolt hole size, as well as the upper hole on the mount. Will now only need to enlarge the lower mount hole to install the main gear legs.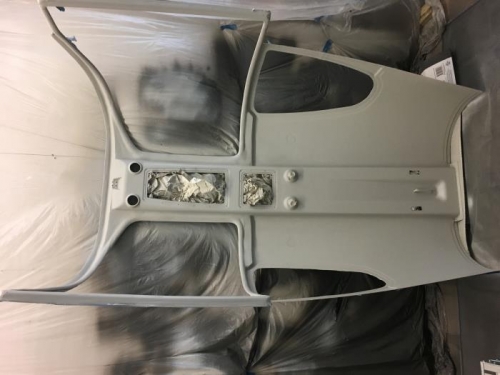 Painted Cabin Top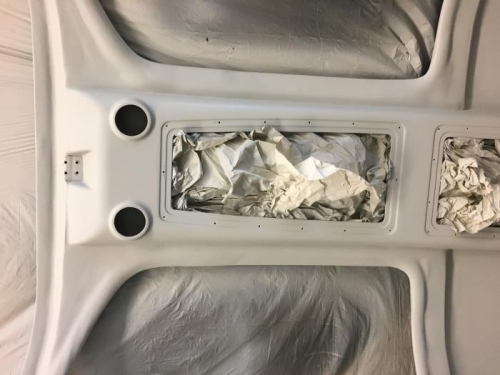 Front of Cabin Top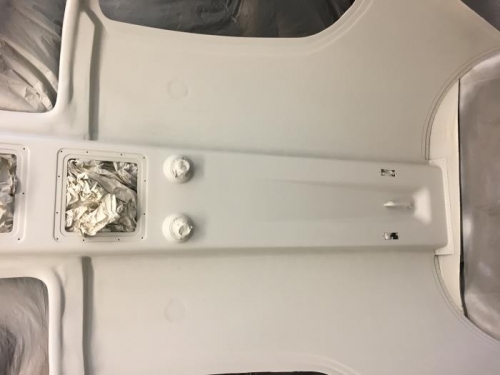 Rear of Cabin Top
Previous Builder
Next Builder