Previous Builder
Next Builder
Date: 04-22-2018

Number of Hours: 0.00

Short Description: Polishing after 4 years

A bit of polishing for me, today. I have had the plane parked outside for 4 years (though with wing covers to help ward off the worst of the weather). I have not polished the plane since the individual parts were on my work bench 4-9 years ago! The polished 6061-T6 has held up REALLY well.

I've been meaning for 4 years to add the "No Step" decal to my left flap, but didn't want to do it until I did some more polishing! So today I decided since it was a nice day but a bit windy for me, I'd do some polishing with my Nuvite products.

In photo #1 the shiner part is the just-polished left flap, against the not-polished-in-5-years wing. 3 hours got me a flap, an aileron, and the horizontal tail (top surfaces only). There's certainly something to be said for paint! But then again, polishing saved me 20-25 lbs of weight in paint.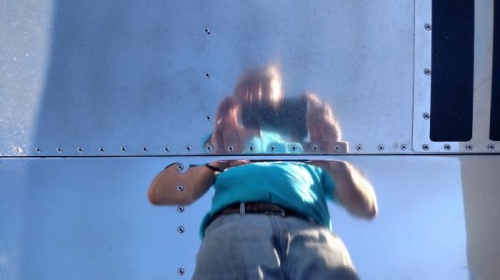 Before and After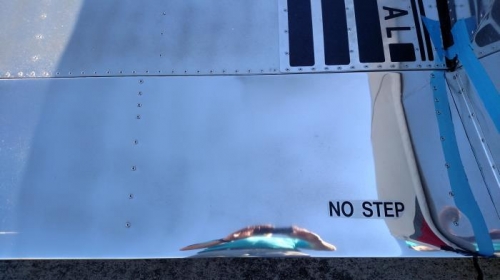 Added "No Step"
Previous Builder
Next Builder