Previous Builder
Next Builder
Date: 03-04-2018

Number of Hours: 3.00

Short Description: Lower Cowl right edge glassing and oil cooler fitm


Lower Cowl right edge glassing and oil cooler fitment. Added 1" of glass to the right lower cowling (horizontal) hinge edge. Scarf joint. Used 1" tapes (3) and a 2" tape across the top. I scarfed the inside edge with a 3/16" scarf and the outside edge with just a small break in the edge. I used a fillet of flox there and then did my layup over top of that. While I was at it, I floxed a "missing" portion of the forward outboard inlet flange. Pics are from the next day after peel ply and aluminum support strip removal. Worked great.

Oil Cooler install mocked up using a plexi template for what will be a .125" 2024-T3 plate. Plate will be adel clamped to the engine mount and the oil cooler mounts to the plate with a plenum over it. Similar to Dan Horton (RV-8)'s design with the plate, but the location inspired by Jason Beaver's website. Thank you gentlemen for the inspiration.

Oil cooler is an SW 8432R (Now Meggitt). I had used an SW 10599R in my RV-8 and it was overall a great cooler, but I did have some issues in climb on hot summer days or worse tooling around at 90 knots for 45 mins going into SnF - the oil would get up to 240F (especially if the Van's shutter was left on). So going with the same 8 plate design, but the dual pass, which should improve the cooling. My -8 was baffle mounted and this is engine mount, mounted with plenum so it should provide a better cooling path than my old -8's 10599R. It won't need to be managed as much. And the plenum will have a butterfly valve like Jason B's.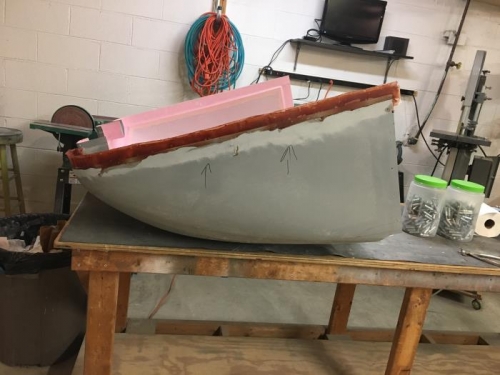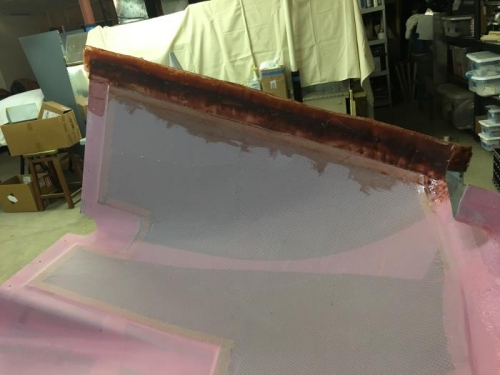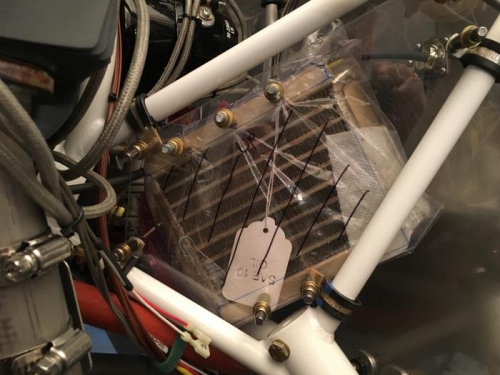 Previous Builder
Next Builder