Previous Builder
Next Builder
Date: 02-24-2020

Number of Hours: 3.00

Short Description: Add Naca Vent to Lower Cowl

Added a NACA vent to the lower engine cowl. At my October inspection, my TC suggested I hook up the center hose attach point of the heater muff to fresh, outside air. I had initially left it open inside the engine compartment at the suggestion of Zenith when I asked them about it, but my TC convinced me it was a small amount of work for a little peace of mind.

The job consisted of:
- Creating a template of the vent opening which I traced off of the existing cabin vent holes.
- Tracing the template onto the cowl.
- Dremmeling out the hole, filing and then sanding it.
- Drilling out the flange of the vent hose attachment for riveting.
- Match drilling the lower cowl to the vent hose attachment for riveting.
- Riveting the vent hose attachment to the lower cowl.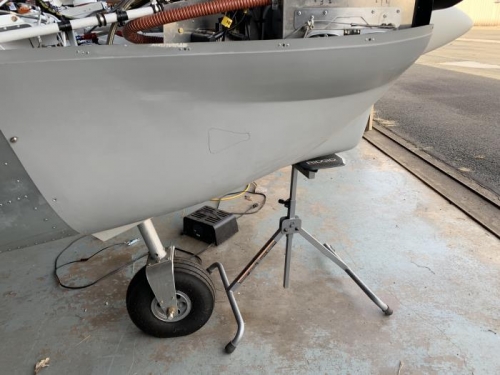 Planned placement of NACA vent on right side of lower engine cowl.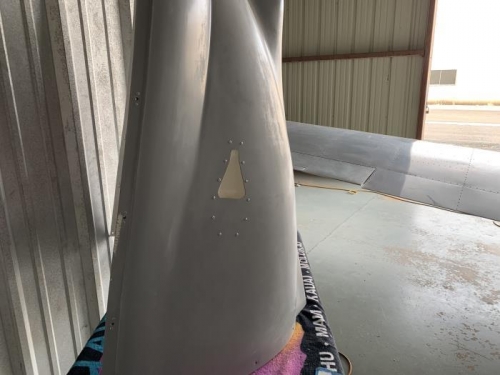 On the work table after cutting, cleaning up and riveting cool air vent to cowl.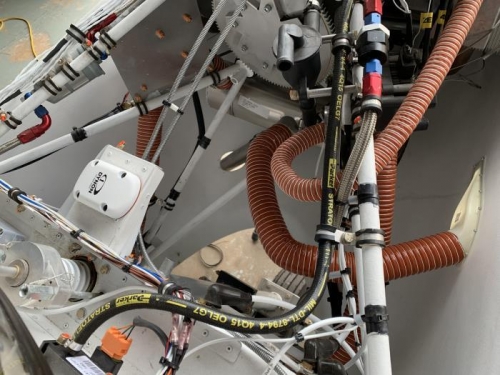 Back on the airplane with Sceet hose routed from heat muff to NACA vent.
Previous Builder
Next Builder