Previous Builder
Next Builder
Date: 04-18-2018

Number of Hours: 2.00

Short Description: Cockpit Wiring and Interior

Spent some time working on the cockpit interior with two tasks. The first is to connect the fuel tank quantity sensor wires coming out of the installed wings to the wire lead coming out of the Dynon engine monitoring system (EMS). The wires are connected with a spade connection in case I should ever have to remove the wings (hopefully not ever!). I then secured each wire with a cable mount and cable tie.

Since I was already working in this section, I started fitting the forward interior side panel on the left side. This panel was constructed by FlightCrafters and due to peculiarities with each build, requires some tweaking for a good fit. In my case, it's the fuel lines. so I began the process of peeling back the upholstery from the panel backing and trimming out a pass through for the fuel lines. It will take several more test fits for this piece alone.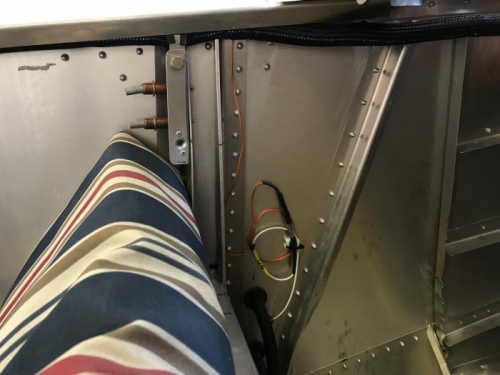 Left fuel tank sensor wire routed up from the wing entry point.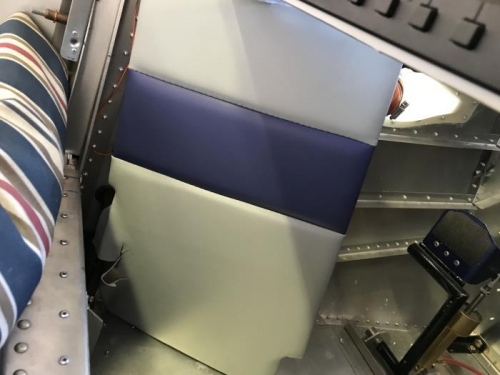 Left forward interior side panel being test fit around fuel lines.
Previous Builder
Next Builder