Previous Builder
Next Builder
Date: 02-11-2018

Number of Hours: 2.00

Short Description: Exhaust Pipe Installed


Finally got a momentary break from the cold and headed out to the hangar (rain and flooding - but not cold at least!). Last session (27 January), I stopped by a welder's shop on the way home from the airport and the owner was nice enough to weld 2 spring clips onto my exhaust pipe while I waited (Shout-out to Schebish Bros Automotive in Manassas). Since that time, the pipe's been sitting in the garage.

Today, I returned to the hanger and within 5 minutes I had the exhaust pipe installed. The remaining time I spent reinstalling the cowling to make sure I would be able to do so without having to remove the exhaust pipe. Luckily I can otherwise it would be a nearly impossible task to install the pipe with the lower cowl already in place.

Since I was installing the cowling, I decided to install the front top skin (covers the avionics bay from firewall to instrument panel) so I made sure all the avionics were good to go. This was the first time I had installed the cover since installing the canopy. There are some tight fits and a lot of jockeying required to bend the piece into place, but it can be done.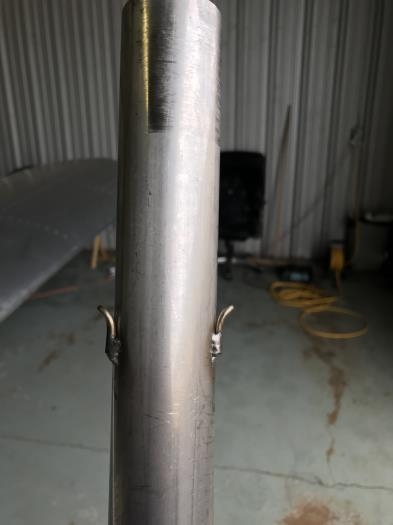 Exhaust pipe with two spring clips welded into place.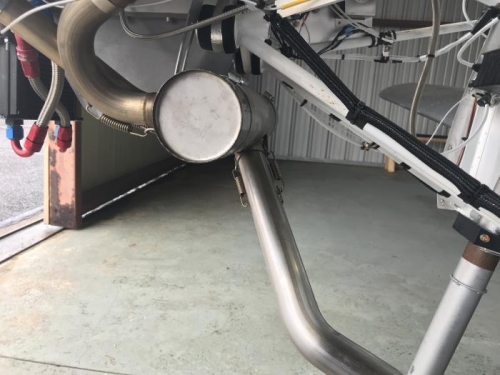 Exhause pipe connected to muffler with springs holding it in place.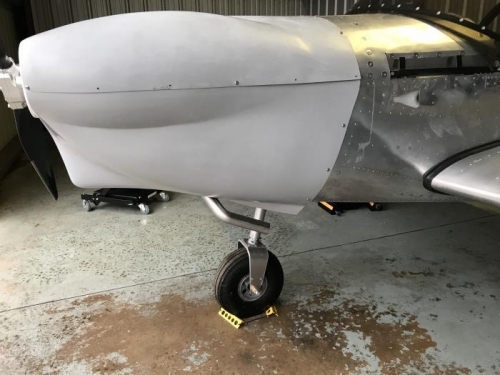 Exhaust pipe with cowling in place.
Previous Builder
Next Builder