Date: 04-23-2017

Number of Hours: 2.00

Short Description: Wing Underside Polish 3

Finished polishing the bottom side of the right wing today. After spending two sessions performing 1 pass with the Nuvite Nushine II "G" grade polish, today I got in 2 passes with the "C" grade polish. I think I'll stop at this point since I won't be able to see it except when I'm doing maintenance. Others won't see it unless I'm flying over them at several hundred feet!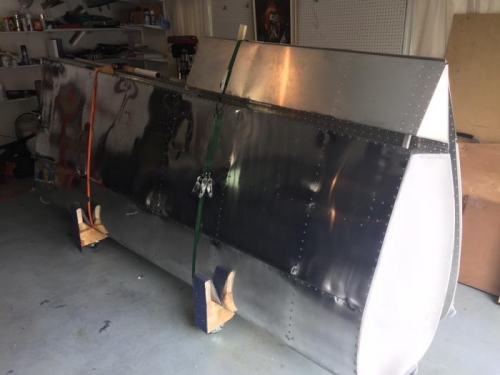 Bottom side of right wing complete (except aileron).
After 3 passes, I'm calling this good enough for the underside.