Date: 08-22-2017

Number of Hours: 3.00

Short Description: Build Wing Installation Sawhorses

Built a couple of sawhorses in the garage on Total Eclipse day and today to help me mount the wings. I'm using classic wood sawhorses because they have to be 2 custom sizes. The short one will rest the wing slightly below the fuselage. The tall one will ride on a furniture dolly and balance the wing so that I can tip it along the span of the wing to align with the center spar in the fuselage. Being on rollers allows me to maneuver the wing in/out, left/right, and with a twist to get a precise alignment. The short sawhorse is complete with the legs out near the ends of the 4 foot span for stability. The tall one is not yet complete since I won't know how far apart to set the legs until I place them on the dolly, which is out at the hangar. Both spans are covered in padded carpet to protect the wing while it rests on them.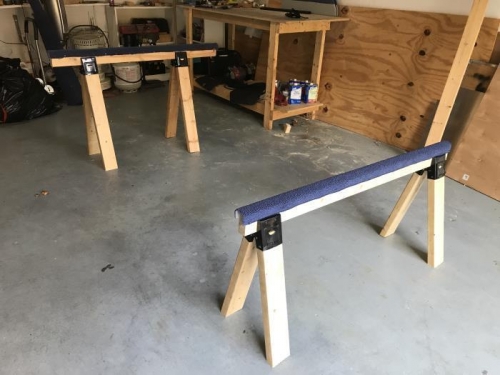 Both completed sawhorses with the short one in front.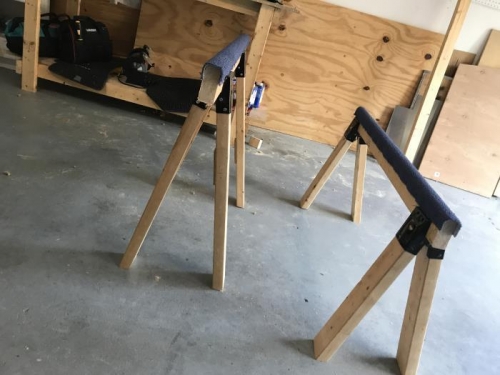 Another view of the two sawhorses.