Previous Builder
Next Builder
Date: 08-06-2018

Number of Hours: 3.00

Short Description: Pitot/Static Hoses Connection Complete

Finished connecting the pitot/static hoses to the ADAHRS with the following steps.

- Installed the previously fabricated brace.
- Installed quick-connect fittings to ADAHRS.
- Ran hoses through fabricated brace and aft wing spar.
- Trimmed hoses and added 90 degree fittings forward of wing spar and connected them to lines entering the fuselage from the wing.
- Tested the pitot hose for leaks - held pressure for 10+ minutes.

I spent at least an hour of this time trying to get into a position to work forward of the wing spar. Turns out the best position was from the belly access port scooted as far forward as I could fit (under the luggage shelf). This doesn't bode well for the aileron rigging.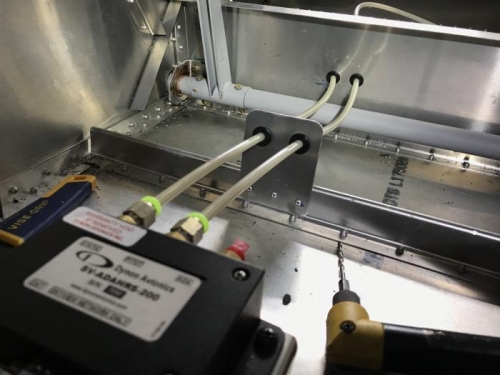 ADAHRS with hoses running forward through the wing spar (rear frame channel).
Airspeed indicating 80 knots steadily for over 10 minutes.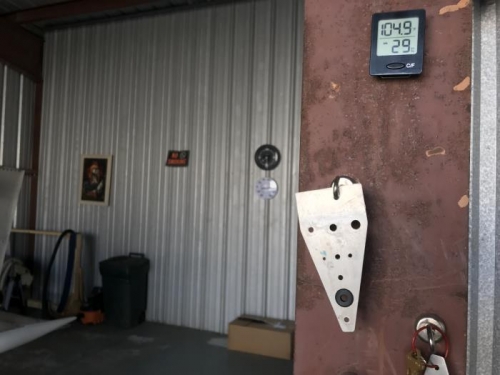 Hangar temp 105 degrees at 4:00pm - time to go home!
Previous Builder
Next Builder