Previous Builder
Next Builder
Date: 04-17-2017

Number of Hours: 2.00

Short Description: Right Tank: Fuel Filler Port & Drain


Combined log entry. Still trying to get KitLog to sync with multiple computers. Since I now use a Mac and to the best of my knowledge this software does not run on that computer, I'm jumping from old Windows machine to old Windows machine. Ugh!

Well, in essence I completed dimpling of the ribs, drilling and dimpling for the fuel filler neck, drilling and counter-sinking for the fuel drain, etc. I found a neat trick to center the fuel drain on vansairforce.net. Place a thin Sharpie in the hole and everything should line up. See image #3.

Next up is to hammer-dimple the screw holes in the Right Tank, and then start preparing the metal for stiffeners and ribs. Not looking forward to working with Pro-Seal again.

Spent about 30 minutes last night just reviewing the plans and looking at how to do the fuel pickup line. The Left Tank I installed a Flop-Tube, so this is new territory. I still must fabricate the fuel vent holder that gets riveted with the Tank-Filler. Hopefully I can find some stock aluminum. Most of it was thrown away when I moved hangars around.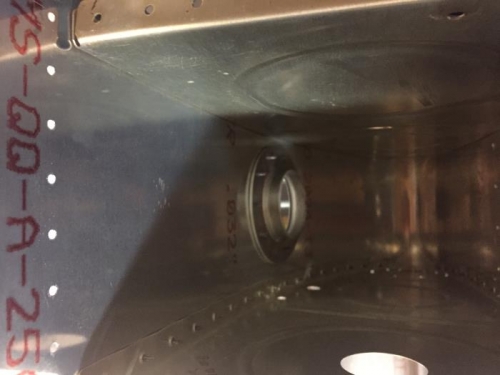 Fuel-Filler Centered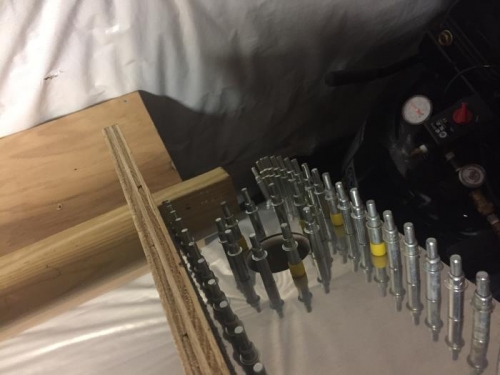 Done...except for the sealant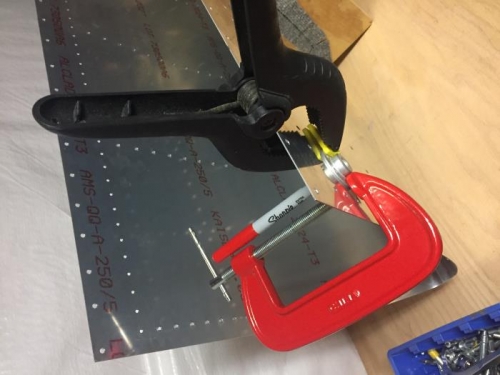 Aligning the Tank Drain
Previous Builder
Next Builder