Previous Builder
Next Builder
Date: 09-24-2018

Number of Hours: 1.00

Short Description: First Taxi


Took my machine out for its first taxi and full-power run-up. Everything worked out OK. It was the first time starting the engine without wheel chocks and the tail tied down. Kinda leaps forward on start, but I caught it before ten feet or so, before I hit anything.
I don't have a video but this is a picture taxing out. The radio worked fine - very clear with no static even with the wingtip strobes flashing.

This is a screen shot of the PFD at full throttle. You can see the engine is only at 4,820 RPM WOT. I think it should be more like 5100?. I need to reduce the pitch on the prop. This should make it less exciting on start-up and taxi slower, so I don't have to ride the brakes so much. I'm not sure if I need to worry about the oil temp, but the coolant temps and EGTs are nice and stable.

When I got back to the hanger my hanger neighbor was there so I had him take my picture.
Really ready to fly this thing, but there's some hoops to jump thru first. It was a fun day!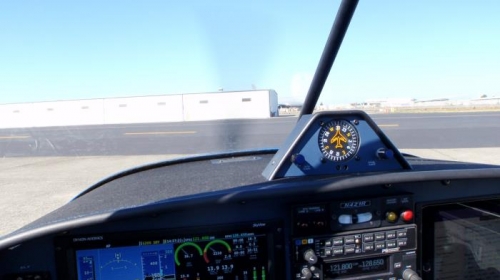 Taxi out to runup area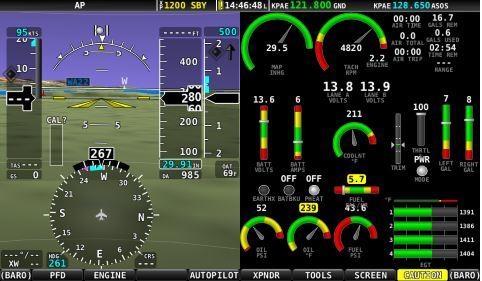 Engine at WOT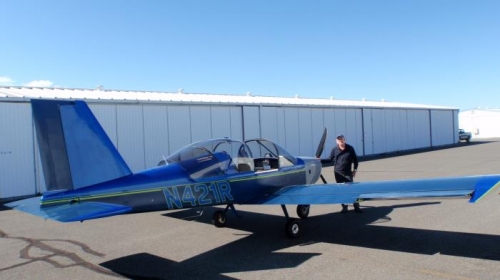 Returned without running into anything important
Previous Builder
Next Builder