Previous Builder
Next Builder
Date: 01-15-2018

Number of Hours: 0.00

Short Description: Fixing a mistake


Part of the work done 1/13-1/15 was getting around to drilling out the screws I left in place on the underside of the wings when they were mated to the fuse for the final time. Drilling the "cross" of the Phillips heads with #40, 30, then 29 popped of the heads. Inserting a piece of 032 Al between the extended flap of belly skin and the bottom of the wing and fishing around with a chip chaser got the heads out.

There being no room to grab the thread remaining in the nutplates from the top, I continued to drill #29 from the bottom. Sometimes this drove the thread out, in other cases the drill broke through leaving a sliver of thread in the nutplate, as well as damaging the nutplate threads a bit no doubt.

To clean up the nutplates, I ran an 8-32 tap through each one, then installed new screws with blue loctite with "gently snug" torque. Will need to watch for these puppies loosening over time. Could replace the screws with pulled rivets in future if need be.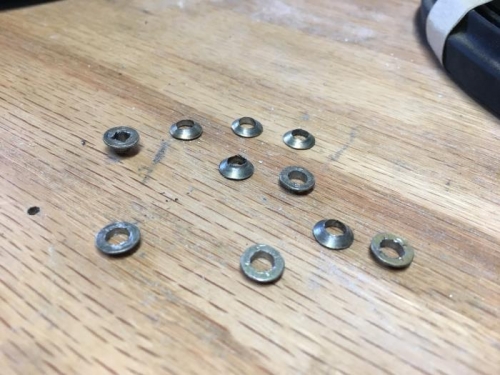 Drilled and popped 8-32 screw heads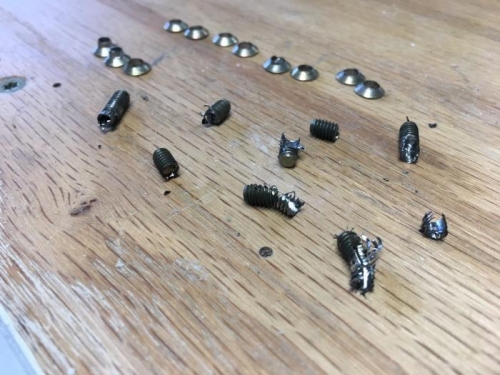 Remains of 8-32 thread
Previous Builder
Next Builder