Date: 09-16-2018

Number of Hours: 10.00

Short Description: Several small jobs...


Hours for 9/15 and 9/16 combined. Finished reattaching repaired aileron: Bolts torqued and sealed, Unriveted the damaged flap, just for fun. Will order a new QB flap on Monday from Vans.

Measured prop tracking with a dial indicator (image 1): TIR = 0.088-0.089". Well within 0.125" (+/- 1/16") recommended by AC 90-89B.

Test alternator belt tension by torque wrench method i.a.w. Lycoming SI-1129B. Was way too loose. Small pulley should hold at 11-13 ft-lb turning clockwise. After redo, torque wrench clicked when set to 132 in-lb, but slipped at 156 in-lb. Safety wire job took three tries to get tight (images 2 and 3).

Checked and reset Pmag timing i.a.w.Emagair manual. Set the prop a skosh past TDC and blew in disconnceted the manifold pressure line. All set.

Taped the electronic level to the left flap. Full-up to full-down travel is 32 degrees--right at Van's lower limit for the RV-9A. Marked 10 and 20 deg intermediate flap deployments with a 90 deg combo square resting on top of the wing with its blade touching the edge. Will need a helper to set the lines back a skosh to be read from the cockpit.

Looked at gap between Al fairings and bottom of horizontal stab. It's 1/8" or less all the way around, but the Van's supplied weather stripping needed so much trimming around vertical fin attach structure and the longerons that I'll look for something more suitable.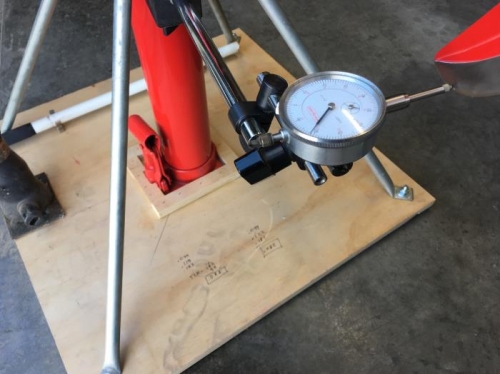 Prop tracking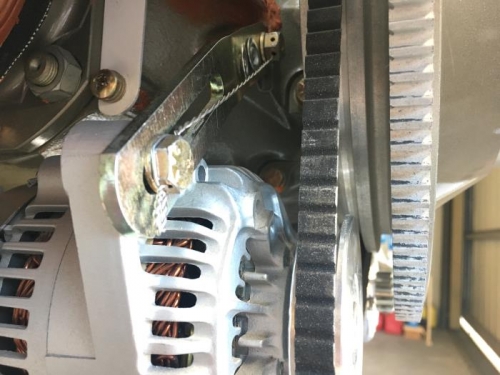 Re-tensioned alt belt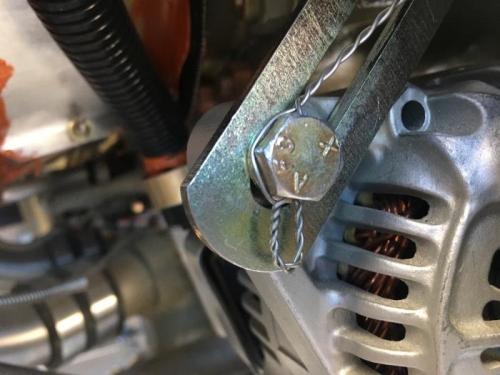 Close-up of safety termination