Date: 08-20-2018

Number of Hours: 0.00

Short Description: 19 August addendum

Calculated results from fuel flow tests shown in Image 1.

Had a bit of a boo-boo getting the plane un-inclined. Nose gear came down easily. Put the winch on the nose gear and I thought I could stand on the winch board while paying out enough slack to push back mains until the were just on the ramp. But, the plan didn't work out--pushing the plane took more effort and my feet slipped off the winch board and I couldn't stop the plane rolling down the ramps and dinging the right flap and aileron (Images 2 and 3) on the big red Craftsman tool chest.

Shazbot! The dings appear to all be in the skin (and AEX wedge in the case of the aileron), so it may be possible to cut out and patch the skin over a sound skeleton, rather then rebuild both of them from all new parts. We'll see....

Take home lesson: it takes two folks to dis-incline an RV.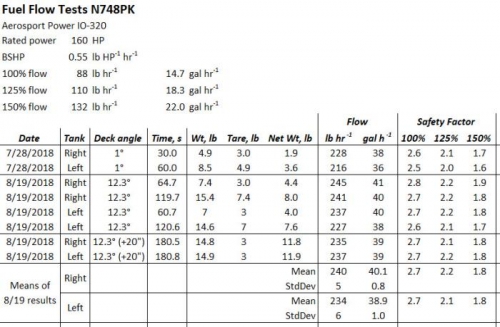 Fuel flows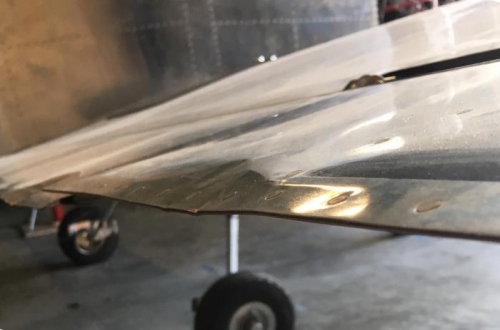 OUCH!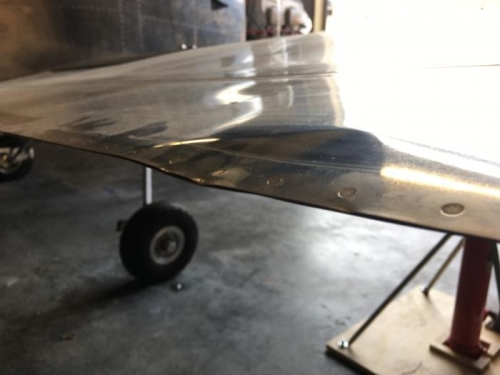 DOUBLE OUCH!!