Date: 02-12-2019

Number of Hours: 7.00

Short Description: Deburred and Clecoed Rudder Skeleton

My nifty EZ-Burr deburring tools arrived.... Unfortunately the size I neded (3/32) wasn't in the bundle I ordered. The bits are about $80 each, so I got the set of 5 for $240 which is a good deal seeing that I will need all of the sizes - but the 3/32 bitI need for the VS holes I drilled was not in that set.. I ordered the 3/32 bit and then proceeded to continue work on the rudder. Good thing I jumped ahead.

The first four hours of today were spent deburring the edges and lightneing holes in the rudder components that I shaped to size yesterday. That was a fun process... NOT.

Once all of the components were deburred, I proceeded to cleco, match-drill, and countersunk a few holes in the rudder skeleton.

The first line of the next step (7-6 Step 3) started with the word "Deburr". That's when I closed the plans and cleaned up for the night.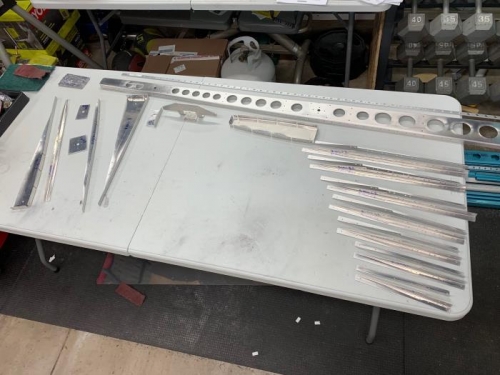 All Ruudder Components Deburred - Looks nearly the same as it did yesterday :(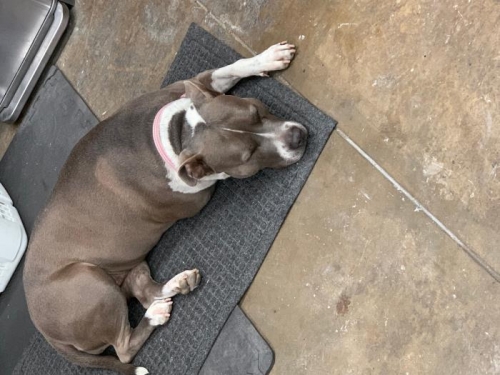 Even the dog was bored with watching me deburr for four hours..... I can't say that I blame her.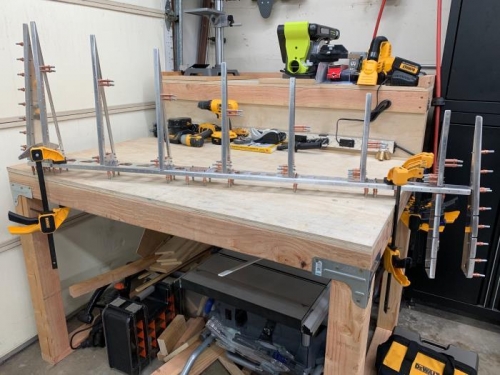 Rudder skeleton clecoed together and match drilled. Ready for the skin.