Date: 07-04-2020

Number of Hours: 8.00

Short Description: Vertical stab work continues

Spent a few sessions designing and researching a doubler for HS-706 rib, Created out of .032 scrap. will add 3 or 4 nut plates to be able to attach any type of accesory, camera, antenna, etc on top of the vert stab. Will it ever be used, who knows but it'll be there if needed. Finsihed doubler and noticed that 4-5 drilled holes were very sloppy as the drill bit slipped a bit. Couldn't let it ride so started over on a new doubler. Added a 5/8 hole for a snap bushing that will also attach some corregated conduit to to run down the front spar for a wire run if needed. Edge prepped the VS-801 skin and deburred all holes. Waiting for some 8x32 nut plates and NAS rivets from Vans to finsih work on the doubler. Then will surface prep, prime and rivet up.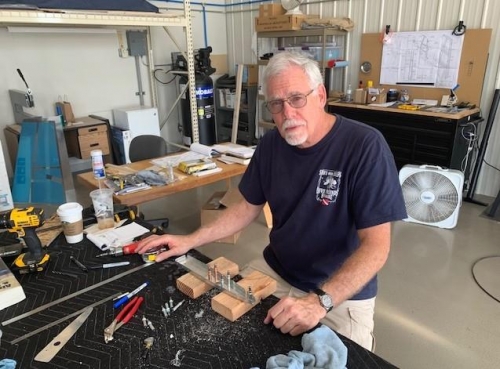 Creating VS-706 rib doubler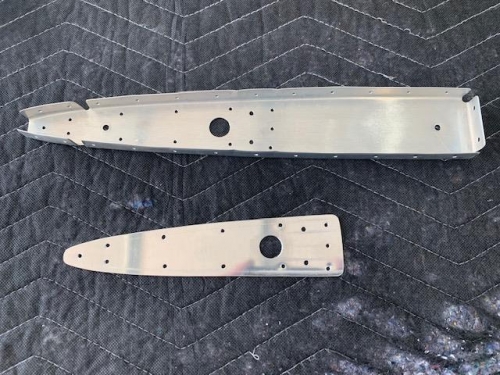 Rib Doubler complete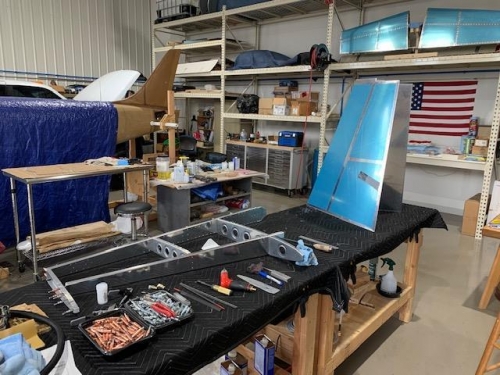 All vert stab items edge prepped and deburred.