Previous Builder
Next Builder
Date: 07-14-2019

Number of Hours: 8.00

Short Description: Canopy prep, Alternate air door

More sanding, filling, then high fill 2k primer, more sanding and filling, then more paint. Almost there!

Moved on to the alternate air door just to escape the canopy!
Decided to use the same automatic alternate air door mechanism that mt R44 had... its standard on R44s, R22s, and Mooneys, so I guess it must work ok.

Purchased the parts from Robinson, and installed them today.
Basically, its a spring loaded plate that is sucked open if the main filtered air supply gets blocked.

Its radius is 1.5", surface area is 7.5 sq inches, so assuming that there is a little bit of loss in suction, with the throttle fully open there is about 100lb pressure available to open the gate, and it takes about 10lb to open it....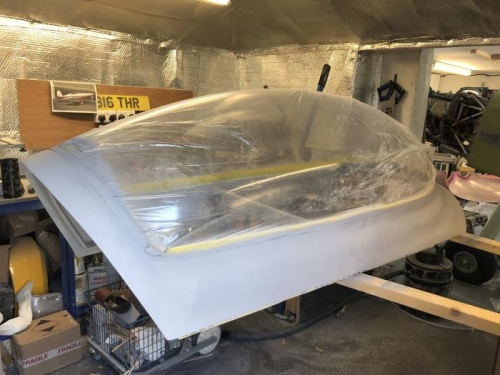 Canopy bonded and frame painted!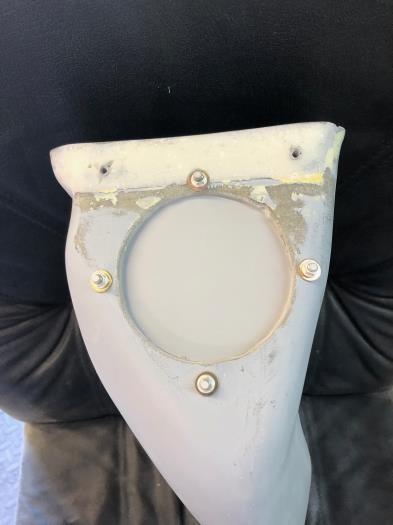 R22 automatic alt air closed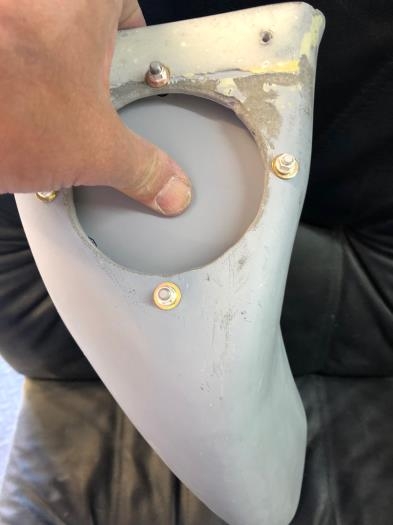 alt air opened
Previous Builder
Next Builder