Previous Builder
Next Builder
Date: 07-27-2019

Number of Hours: 10.00

Short Description: Right Wing - Z-Brackets


Clecoed the Fuel Tank to the Main Spar. Match drilled all the Spar to Z-Bracket holes. NOT pretty holes since the brackets gave a little during the drilling because they were getting pushed up. No way to get on them. Hindsight, I should have left the skin off and just pushed down on them during drilling. But these are through holes to attach bolts to nutplates, so they just need to be smoothed to avoid stress concentrators.

CS the Z-Brackets and added nutplates to all of the six outboard brackets. The edge distance is TINY for each topside nutplate rivet. After investigation, the hole pattern on the Baffle is shifted upwards around an 1/8". Those rivets just hold the nutplate on, so it shouldn't be a structural issue. The bolt hole still has plenty of edge clearance.

These brackets were miserable as they were the first time. I had already drilled one of the 1/8" holes when I built the first wing, so my hand was forced in my method.

After all that, clecoed all the Ribs and Baffle to to the Tank Skin. TOUGH! But finally got it.

NEXT: Match drill all the holes in the Baffle, Ribs, Skin, Spar(?). Need to prep and install the 3 nutplates on the Main Spar for the inboard most Z-Bracket.

Went to Glue Products Plus and bought another can of Surface Prep Spray and a can of Self-Etching Primer.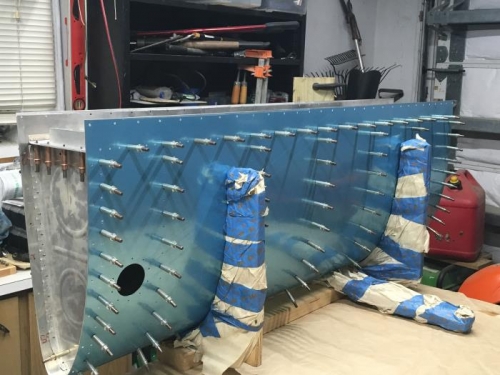 Right Fuel Tank Fully Clecoed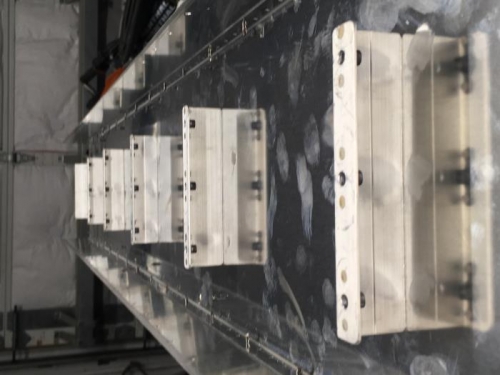 Right Fuel Tank Z-Brackets clecoed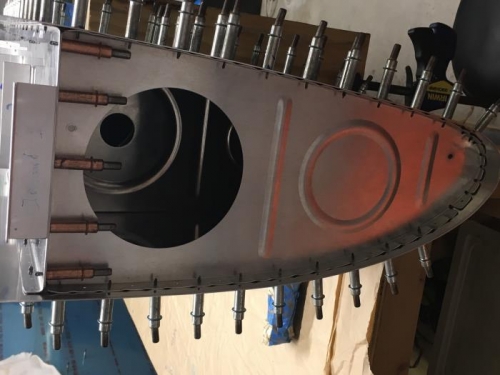 Inboard Fuel Tank RIb
Previous Builder
Next Builder