Date: 02-22-2020

Number of Hours: 2.00

Short Description: Wing tips and counter weights

2/20/20
2.0 Hours
Work at home preping wing tips and counter weights. Primed and painted counter weights.

2/21/20
No aircraft work. Re did the work table from twelve feet to eight in prep to move shelter a couple of feet hence the aircraft a couple of feet to one side.

2/22/20
No aircraft work Finished shortening the table and then moved the shelter and aircraft left and back.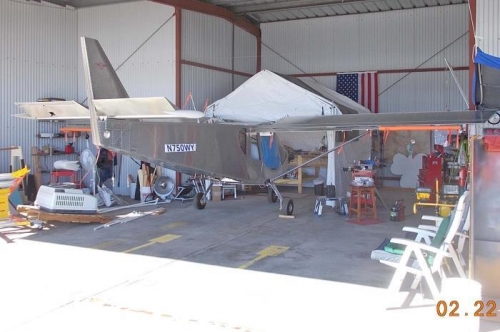 New location for aircraft and shelter