Date: 05-19-2019

Number of Hours: 7.60

Short Description: Instrument panel

5/17/19
1.6 Hours
Washed ten #8 washer head screws for instrument panel then painted after drying. Sliced 1/4" grommet to go around ELT antenna cable then put in place in baggage area. Removed center console. Drilled two screw holes in top edge to afix to underside of instrument panel. Deburred. Added insulation tape to inside of mic/phone box. Installed mag shitches. Cleaned center console in prep for covering.

5/18/19
2.7 Hours
Put second coat of paint on Instrument panel screws. Completed L angle and riveted into place for right side baggage shelf. Riveted into place center console L angle support. Brought center consol home and covered with the gray instrument panel covering.

5/19/19
3.3 Hours
Added labels to center console. Screwed instrument panel to instrument bulkhead with the #8 painted washerhead screws. Have a nylon washer underneath screw head. Installed USB power outlet into center console.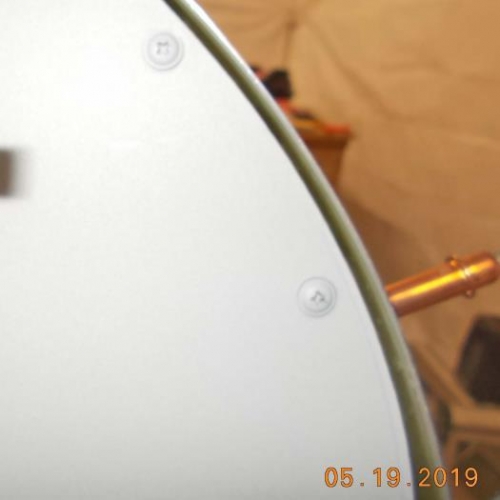 Inst panel screws