Previous Builder
Next Builder
Date: 05-30-2020

Number of Hours: 3.00

Short Description: Inspection prep

5/28/20
3.0 Hours
Riveted eight adel loops (clamps) into the corners of the bggage area for baggage tie-downs. Continued on Paul's punch list plus a few more I found as I went along. Paul helped in two areas with his smaller hands.

5/30/20
WOW, it is done. Tim Mikus, DAR, flew in from Greybull and did the airworthiness inspection with FAA evaluators from local FSDO looking over his shoulder, so-to-speak. He found four minor descrepanies, which I have already corrected. After some taxing , check the gear bolt tightness. After everyone left, started to put the ten inspection plates back in place.
Two years, four months and 1946 hours.
Thanks to Norma, Paul, Dallas and other for keeping me going...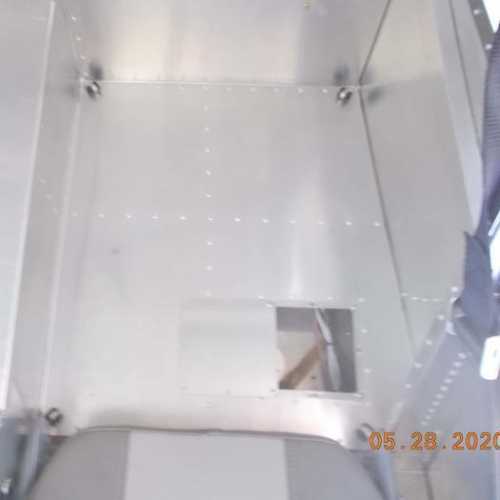 Clamps in corners for tie-downs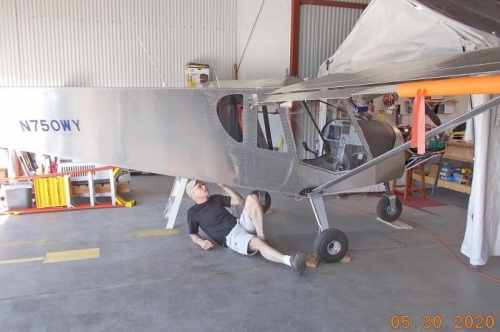 DAR Tim inspecting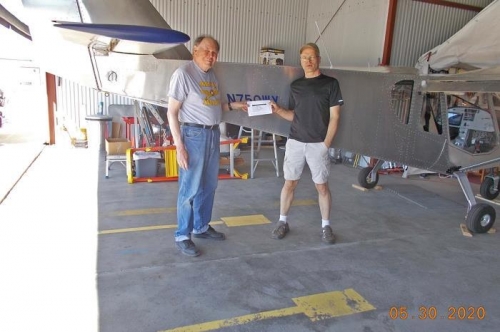 Certificate in hand!
Previous Builder
Next Builder