Previous Builder
Next Builder
Date: 12-03-2018

Number of Hours: 4.00

Short Description: Assembled & Clecoed Right Wing Frame

1. Finished deburring all hinge arms, ribs and aft spar attach angles.
2. Rived all hinge arms onto appropriate ribs.
3. Riveted aft spar attach angles to appropriate ribs--five total..
4. Clecoed aft spar to all ribs. Clecoed D-Spar to all ribs.
5. Blocked the wing frame up and took most twist out by eying it up and lining up the aft attach point on the thruss. Looks pretty square.
6. The forward connection on the D-Spar and root rib is off a little. The top of the rib is about 1/32" higher than the top of the D-Spar. I had this same problem with the left wing.
7. I drilled out the doublers and ribs where the aileron and flap bell cranks attach.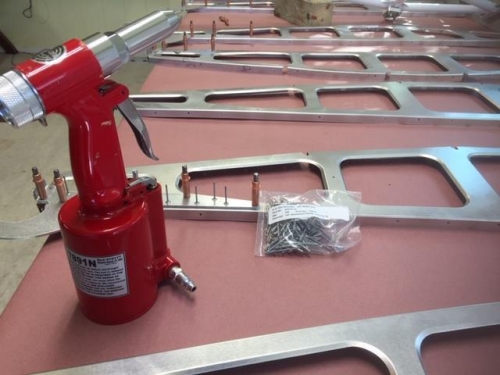 Clecoed Flap & Aileron Hinges in Place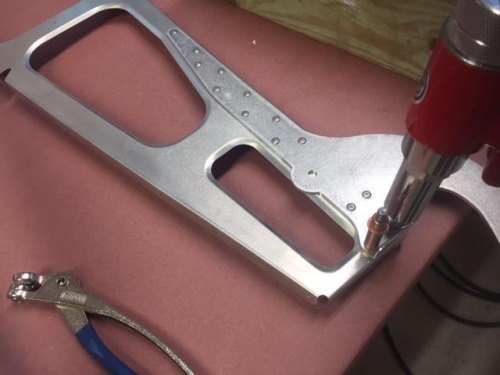 Rived all hinges in place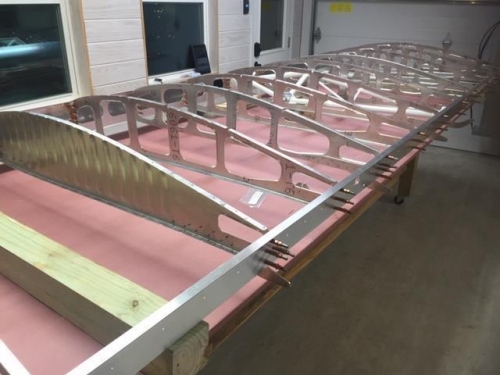 Clecoed Right Wing
Previous Builder
Next Builder