Date: 03-18-2019

Number of Hours: 2.50

Short Description: Wired Up the Right Landing Light


Used the sprayer pressure tank to add a quart of oil to the engine through the scavenge pump line. This is to ensure that the pump is fully primed. On reviewing the manual it appears that the routing of the oil scavenge line needs to run directly to the suction side of the scavenge pump and then go through the carb heat exchanger and then back to the oil tank. Will review this during the next work day.

Mounted the wire protection tube to the fuselage vertical frame next to the landing light. Mounted the top of the tube to the cross frame behind the instrument panel close to the lighting control box. Measured out the length of the wire from the light and cut it to length. Placed a wiring label on the wire identifying it as the "R LNDG LTE" and heat shrink the label in place. Soldered 1/4 inch of the ends of each wire and then secured then in the terminal plug positions 7 red and 8 black.

Received the Red Tail Airband Bent VHF antenna today in the mail. Pulled the mounting template from the package to complete the layout on the ground plane. Additional support around the mounting points appears to be required. To be workout.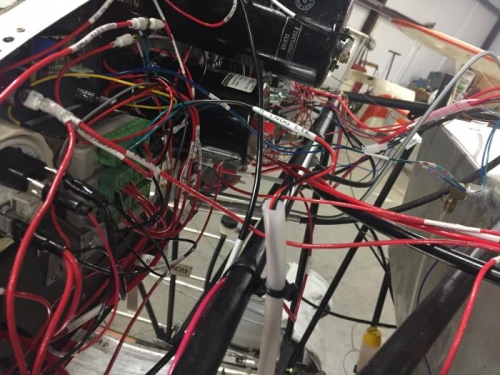 Right Landing Light Wiring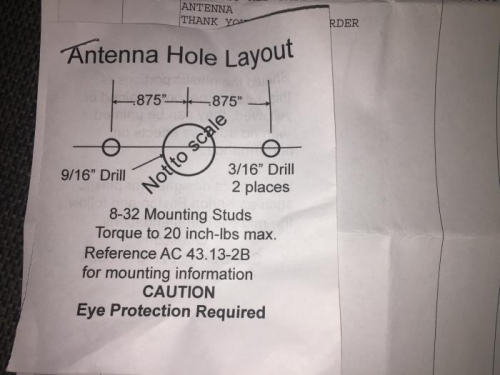 Antenna Mount Template