Date: 11-19-2017

Number of Hours: 6.50

Short Description: Fit HZ, VZ and Rudder to Tail Cone

Prepared Elevator for fitting - Drilled, deburred VS attach bracket; fabricated shims. Clec'd HZ in place using #30 guide holes. Match-drilled rear spar attach points, and installed temporaray hardware. Fabricated recommended block for positioning drill points for front mounting brakets on HZ. Positioned HZ, clamped in place and then drilled front mounting brackets with #12 drill. Removed HZ and deburred everything. Reinstalled HZ with temporary hardware.

Began fitting Vertical Stabilizer. Match-drilled required holes and installed temporary hardware. Installed AN4 bolt for front VS attachpoint.

Fabricated pushrod assembly. Cleco'd the threaded inserts in place as I drilled. Set assembly aside for the moment to determine whether priming the inside of the tube is worth it..

Temporarily installled Rudder. Adjusted the center Rod End Bearing until a bolt could be installed.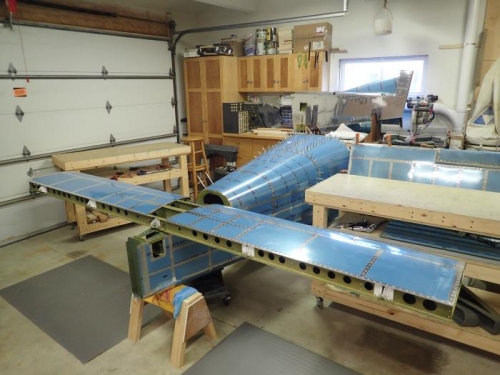 Fitting the HZ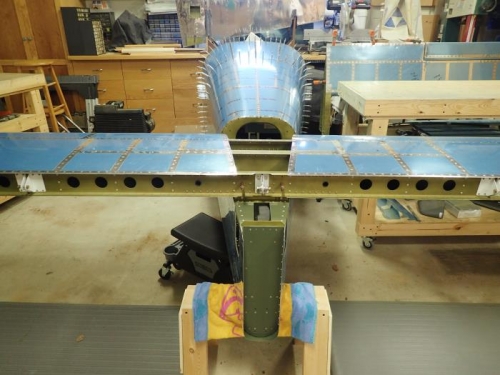 Fitting HZ_2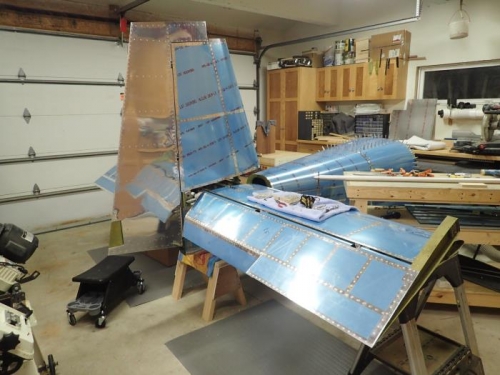 VS and Rudder temporarily installed