Previous Builder
Next Builder
Date: 03-13-2018

Number of Hours: 30.00

Short Description: avionics/prop/flght surfaces

A lot has happened since my last entry.

Now that the plane is not in the garage, I have been working on it on Wednesday nights, and the weekends.

Last Wednesday, I installed the elevator control bar.

On Thursday, I had a long session with my avionics guy, Dave Buckwalter. We tied in the tail and the wings. He found a couple of problems with my autopilot servo wiring. Those got fixed. The electrical system is about 95%.

On Saturday, I installed the aileron push rods - they were a pain.

On Sunday, I did a bunch of odds and ends and installed the prop. I think my safety wire job on the prop hub came out pretty well. The photo looks good (I think). What the photo doesn't show is the hairball of safety wire on the floor of the hanger, reflecting my first failed 15 tries at getting the wire right. The end result is all that matters.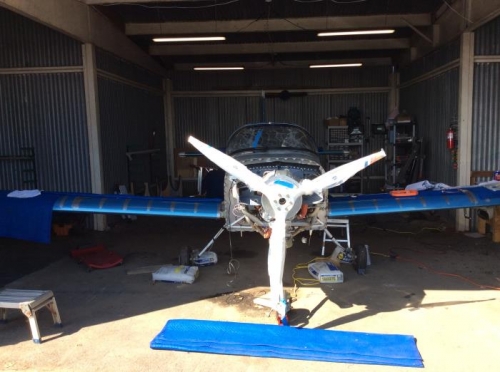 Prop on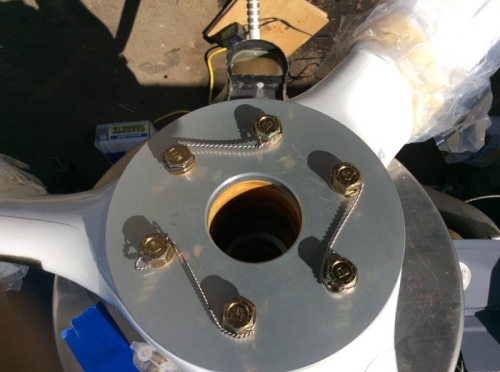 Safety wire - prop hub
Previous Builder
Next Builder