Previous Builder
Next Builder
Date: 08-19-2017

Number of Hours: 8.00

Short Description: Engine is on the plane

Tried twice and failed to get engine on the plane.

The third time - no trouble.

Like everyone says, the top two bolts are not the problem. The bottom two - big problem.

Working alone, I just could not get the things lined up. I tried drift pins and rachet straps and got very, very close - maybe 1/8" away from allignment - but could not close the deal.

I bought some Avery Allignment Bullets from Aircraft Spruce - $15. Fantastic. Had the engine on in 15 minutes.

Top two bolts in, Cinch them down tight.

Put the bullets in the lower holes. It helps to tape the large washer in place between the mounts and the engine with masking tape. A couple of taps with a punch and the allignment pins were in place. Put the mount together, and drive the allignment pin out with the bolt with a couple of taps with a deadblow hammer, and the deal is done.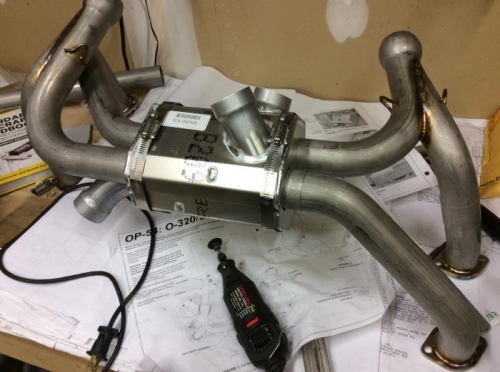 Exhaust system on a bench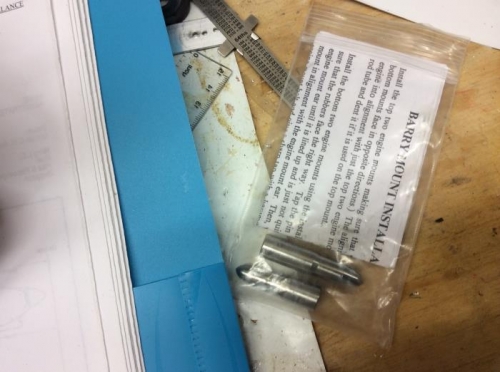 Avery bullet allignment tools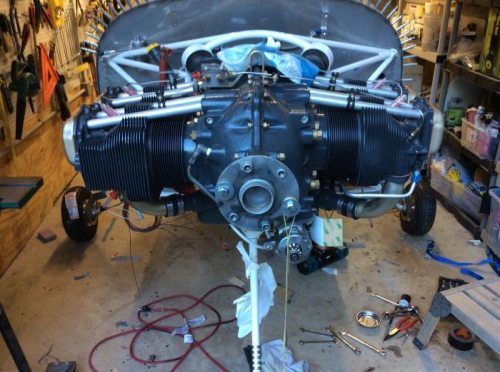 Engine on the plane
Previous Builder
Next Builder