Previous Builder
Next Builder
Date: 12-12-2017

Number of Hours: 9.00

Short Description: Riveted the tailcone

The last two days I was able to devote the afternoon to riveting up the tailcone. With the help of friend, retired NASA engineer Carl Martin we were able to get the bottom skin riveted together.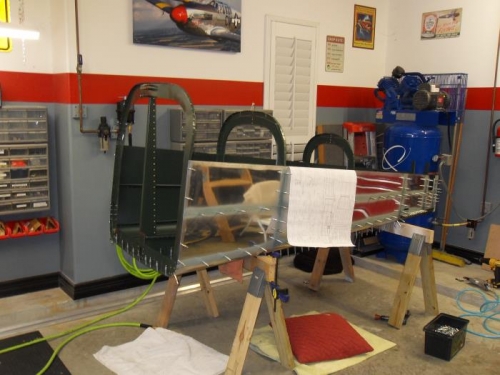 Side skins going on.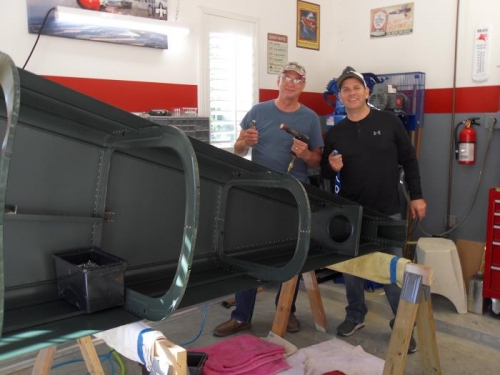 Thanks for the help Carl.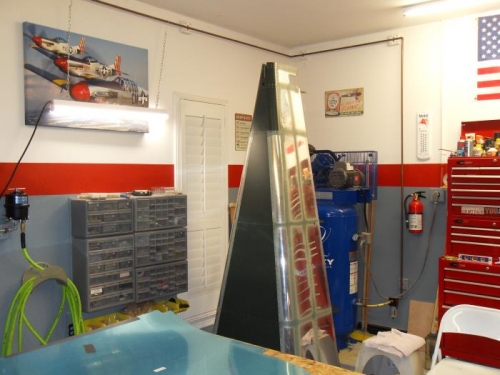 This thing is BIG!! Im running out of garage space.
Previous Builder
Next Builder