Previous Builder
Next Builder
Date: 07-10-2018

Number of Hours: 6.00

Short Description: Baffles / cowling oil door

Added the curved pieces to the left and right front baffles. These need to be bent in segments until the proper curve is made in the parts. This is not too difficult if you take a couple pieces of scrap aluminum "L" stock to fit into your vise and bend on the template lines. After bending, these were powder coated and riveted into place. Finished the oil access door after adding some filler to make the gap around the door look better than what is molded into the cowling. I replaced the ugly wing fasteners in the kit with a door kit by Skybolt. Started working on the lower cowl alignment procedure for matching the baffle ramps. There is a alum strip that needs to be bent into place but this was impossible to bend nicely enough to use as a dam for the epoxy so I made some dams with alum tape formed to fit the shape of the gap.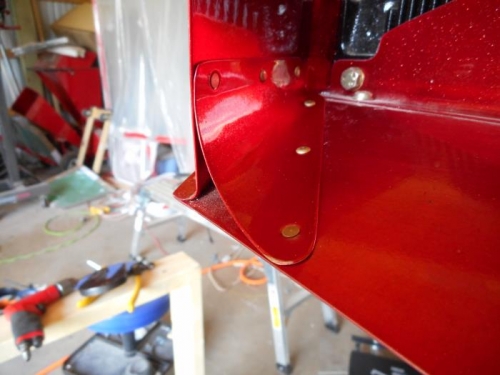 Curved ramp riveted into place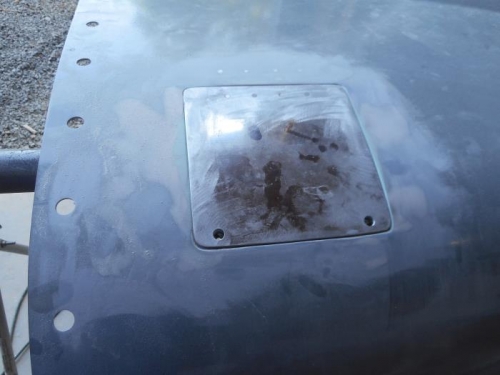 Oil access door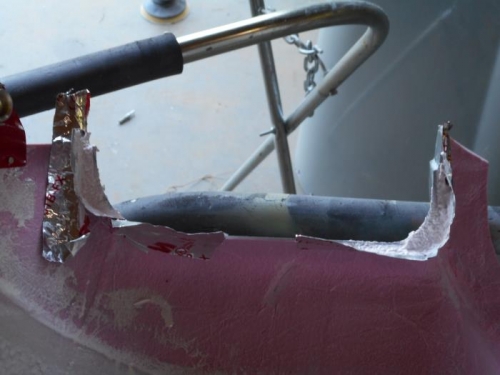 Epoxy/flox to fit cooling intake to the baffle.
Previous Builder
Next Builder