Date: 10-18-2018

Number of Hours: 4.00

Short Description: Plastic parts, tail braces, and elevator travel.


In the process of moving to my new home, I had to dismantle my paint booth. I have a place to finish up the few items left to paint, but I am trying to get as much done as possible first so I can get everything painted in a shorter period of time.

I have cut out most of the plastic parts. These are actually kind of fun as it does not take long to go from a rough molding to a finished part. The only thing of not was the cover that the rudder cables pass through. I noticed that the cables rubbed after drilling round holes in the marked locations, so a slight slot was necessary.

Then I moved to the tail to tightened the tail brace wires. The manual says "tighten until it feels right" - What?? I tightened them as much as I could with my fingers and called it good. I started with the rear set as it is easy to measure the angles and keep everything aligned with the wing carry through tube. Then I went to the front wires. The stabilizer is easy as there is a place to put the angle finder, but the vertical fin is a little more difficult. To make sure it was straight I used a construction laser - Perfect!

Then I set the elevator travel. I found that full down put the handle dangerously close to the knobs on my Dynon screens. They don't touch on their own, but if you push on the handle contact can be made, and I don't want to deal with broken knobs.. I have a couple of ideas to alleviate this in mind for my next session.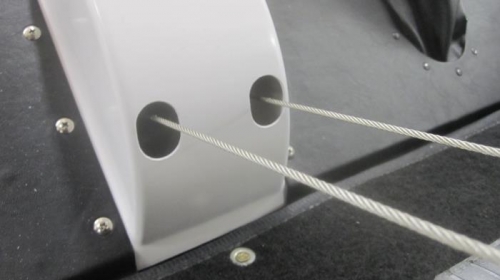 Slight ovals required here.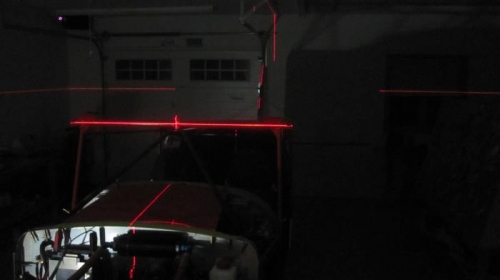 Laser straight vertical stabilizer.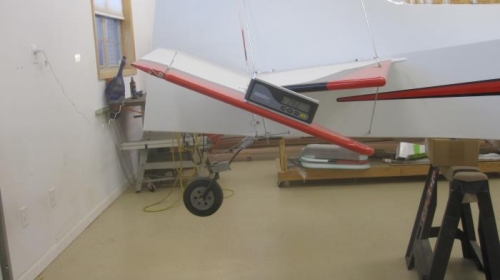 Setting the up travel with digital level.