Previous Builder
Next Builder
Date: 02-24-2019

Number of Hours: 1.00

Short Description: Fitting of the flap cable closeout.


The RANS manuals are pretty good about supplying templates showing where the various close outs and such need to be located or cut for clearance. The flap cable close out is an exception to this as the manual just shows a generic picture with a note to "Cut for clearance".

To locate the teleflex exit hole I first removed the teleflex cable, and reinstalled the bracket that holds the cable in place. Then I used the spacer I mentioned in the last update to set the flap in a level position. Then I used my 25.00 construction laser and a camera tripod located behind, but off to the side of the cable exit hole to direct the laser line across the center of the flap horn hole and the center of the cable mounting clip. Without moving anything, I then set the closeout cover in place and made a mark along the laser line.

Then I set the laser up directly behind the flap horn and directed the laser line through the center of the control horn and the center of the retaining clip. Setting the cover back in place and marking this line gave me an "X" to locate the exit hole.

I still need to locate the hole for the jury strut, and anticipate using the same method.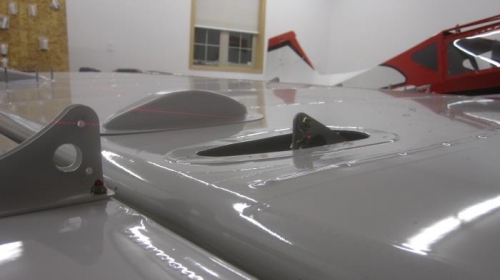 Hard to see, but laser connects cable clip to horn hole.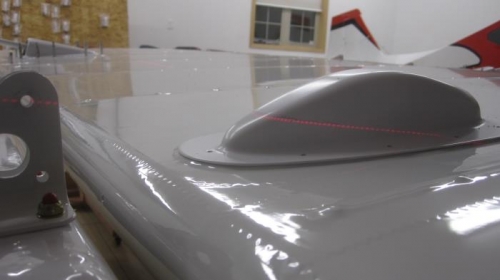 Laser line showing path of the teleflex cable.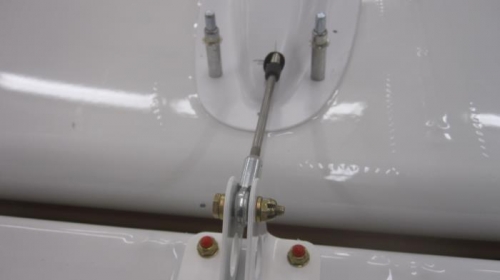 The end result.
Previous Builder
Next Builder