Previous Builder
Next Builder
Date: 10-12-2017

Number of Hours: 3.50

Short Description: Prepare the forwad upper fuselage skin

Asssembled the parts of the forward fuselage upper skin. Removed the baggage door area and also the cutout for the glareshield. Deburred all parts and started clecoing the skin into position.
Match drilled all holes to bulkheads, firewall and baggage door hinge support. Prepped the F-8140 forward skin support ribs. Trimmed and smoothed the edges. Mark and match drilled the holes with the F-821-1 forward top skin. The Forward Skin Support Ribs support the forward skin around the WD-814 Windscreen Support.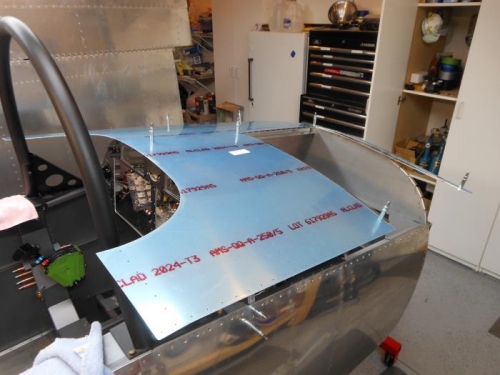 Laying the forwar top skin in position.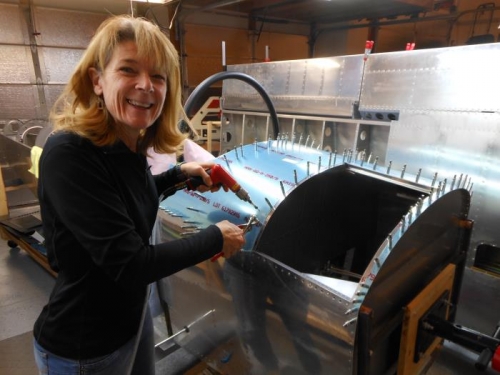 Terri match drilling the forward top skin.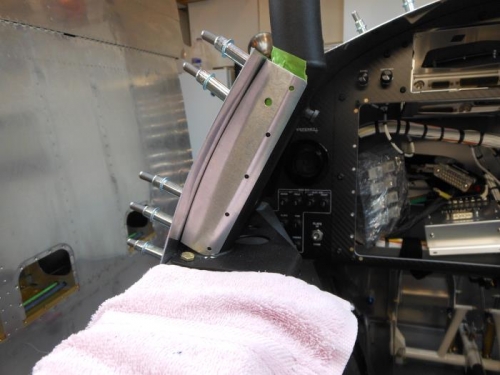 Forward Skin Support Rib.
Previous Builder
Next Builder