Previous Builder
Next Builder
Date: 06-01-2017

Number of Hours: 3.00

Short Description: Rear Rudder Pedal installation

I spent a good hour trying to match drill and mount the support brackets for the rear rudder pedals. There is very little space to mark the support bracket because of the gear weldment. My angle drill wouldnt fit but I could fit just the drill bit to mark the location with the help of a aluminum tube spacer, remove and drill.

My son Parker came up for a few hours to help me buck some rivets that had previously been drilled out. Since the front armrest was completely changed, the aluminum angle support I fabricated needed to be final mounted in place on both sides.

He also helped me rivet the rudder cable exit fairings in place on the aft fuselage.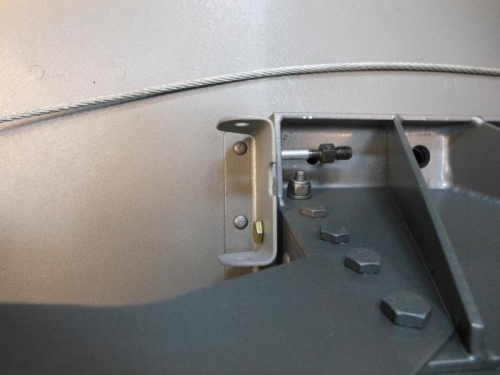 Marking Mounting Bracked with drill bit.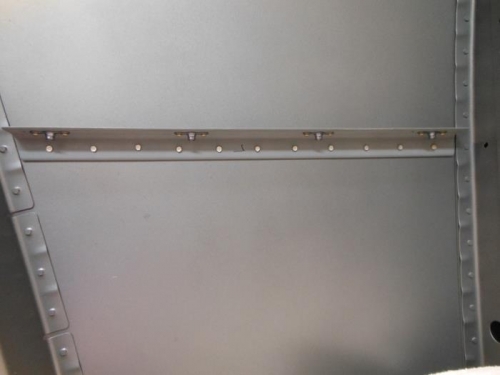 Left armrest support angle riveted in place.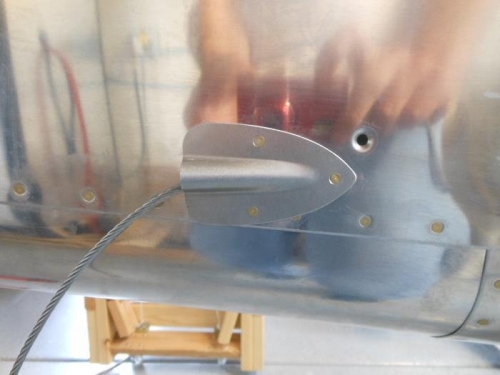 Rudder cable exit fairings riveted.
Previous Builder
Next Builder