Previous Builder
Next Builder
Date: 11-13-2017

Number of Hours: 6.00

Short Description: Avionics access door Part 4

Deburred all holes before paint.
Countersink rivet holes for plate nuts on doubler
Countersink hinge rivet holes on aft side of door.
Dimpled rivet holes in bulkhead so rivets will be flush against door.
Primed and painted all parts.
Plate nuts added to doubler
Door installed for final fit.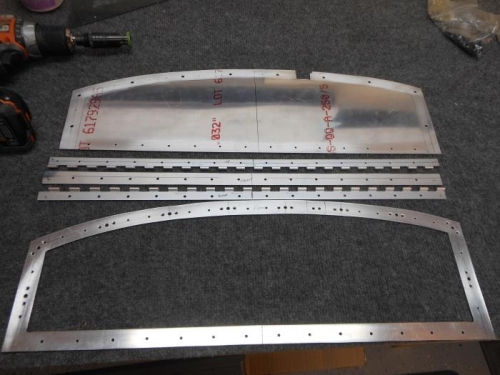 All parts ready for paint.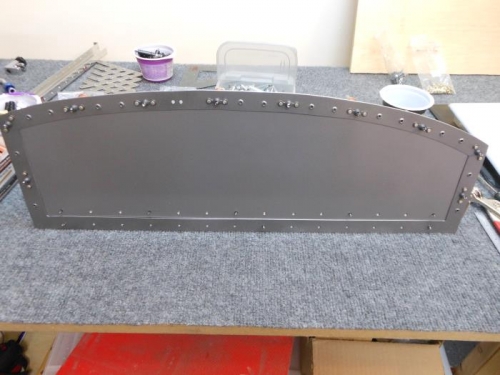 Parts painted and plate nuts added.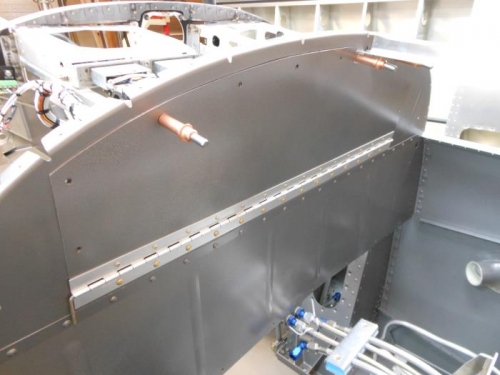 Access door complete.
Previous Builder
Next Builder