Previous Builder
Next Builder
Date: 01-19-2018

Number of Hours: 4.00

Short Description: Finishing the avionics shelves.

Today I started by locating and drilling the mounting holes in the two Z bars for the second avionics shelf. I wanted everything to mount with #8 screws so that meant lock nuts or take the time and drill for platenuts. I decided to go with platenuts so both shelves and both Z bars needed to be drilled for platenuts and all holes deburred. Next I needed to prime and paint the second shelf as the first shelf was already painted. To speed things up I put the painted shelf in the toaster oven on low heat to hard bake the paint while I was having lunch. With both shelves painted I attached the platenuts to the shelves and underside of the Z bars. Finally it was time to mount the shelves and mount the Transponder, GAD-29, GAD-27 and GEA-24.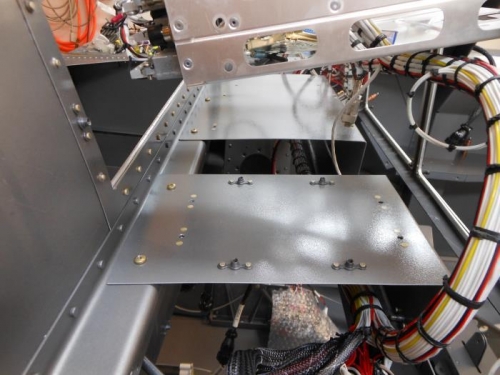 Left Side GEA-24 and GAD-27 Shelf.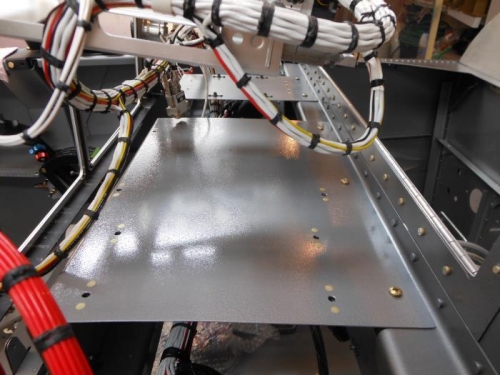 Right Side Transponder and GAD-29 Shelf.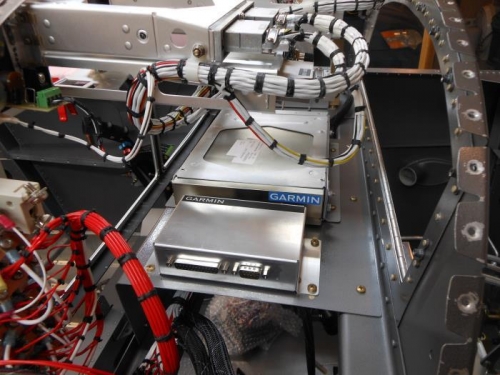 Remote avionics mounted.
Previous Builder
Next Builder